Celebrate Father's Day, take a full moon hike, look for birds, go on a canoe trip, try block printing, look for insects, listen to night sounds, and more at a wildlife sanctuary this weekend.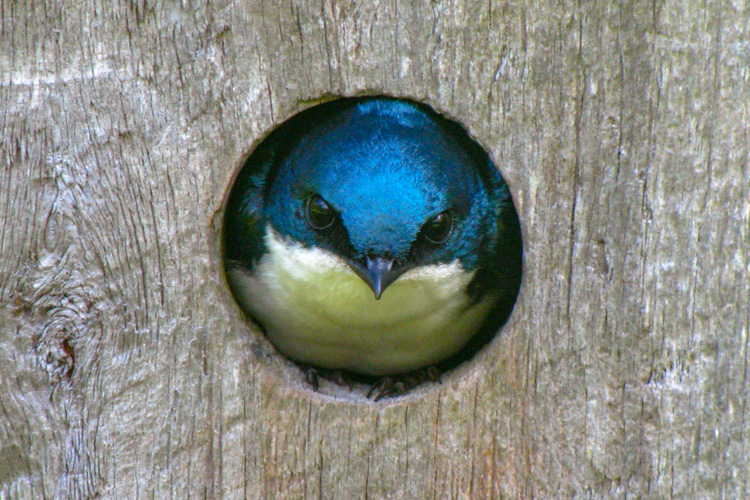 Greater Boston
Take a free Coastal Bird Walk at Belle Isle Marsh to learn more about Boston's coastal birds. Belle Isle Marsh offers a unique birding experience as it is close to urban life, but also has a highly productive coastal ecosystem. (adults, registration required)
Take a Father's Day Weekend Canoe on the Charles with Broadmoor in Natick. Watch the morning mist rising off the river while keeping an eye out for Great Blue Herons and other birds gliding over the water. (adults and children ages 12+, registration required)
Go on a Dad and Me self-guided scavenger hunt at Moose Hill in Sharon. Once you decipher your first clue, head out on the trail to get to your new destination and find the next clue.
Curious about block printing but not sure how to begin? Join artist Sherrie York at the Museum of American Bird Art in Canton for Exploring Block Printing to design, carve, and print two small blocks inspired by natural forms. (adults, registration required)

During Ants in Your Pants at Boston Nature Center grab the nearest log or rock, flip it over, and collect insects to look at under hand lenses. Then make an insect-themed craft to take home. (families, registration required)
Have Breakfast with Dad at the Great Blue. Meet at Trailside Museum for a light breakfast. Afterwards, go on a guided hike to the top of Great Blue Hill with a naturalist. (adults and children, registration required)
Go on a Naturalist Walk at Drumlin Farm in Lincoln to explore the many habitats of the wildlife sanctuary while building an understanding of ecological communities and our mutual interdependence. (adults and children ages 13+, registration required)
Learn about the Martins and Swallows at Stony Brook in Norfolk. Take a walk around the field and explore the lives of the Tree Swallows and Purple Martins that travel thousands of miles annually to nest here. (adults, registration required)
North Shore
Enjoy Nature Walks & Journaling with Joppa Flats in Newburyport. Discover seasonal vegetation and blooms on short walks then create memorable journals using writing, drawing, watercolor painting, and photos. (adults, registration required)
Central Massachusetts
Explore the Night Sights & Sounds at Pierpont Meadow in Dudley. Look at the stars and fireflies, and listen for owls, beavers, coyotes, frogs, crickets, and more. (adults, registration required)
Connect with the natural world in a healing, calming, grounding, and replenishing way through a Shinrin-Yoku "Forest Breathing" Guided Sanctuary Walk at Broad Meadow Brook in Worcester. (adults, registration required)
Connecticut River Valley
Celebrate the coming of Summer Solstice and Father's Day with a leisurely Canoe Trip. Watch for wildlife and learn how to identify wetland plants. (adults and children ages 8+, registration required)
More in the Connecticut River Valley
Berkshires
Listen and look for beavers, owls, loons, and other wildlife at a Moonlight Canoe Trip on Buckley Dunton Lake in October Mountain State Forest. Stealthily explore the coves and inlets, then enjoy refreshments while we listen for nocturnal wildlife sounds. (adults, registration required)
South of Boston
On the Strawberry Moon Hike at Tidmarsh in Plymouth, stop, look, and listen for creatures that awaken with the setting of the sun. Slow your pace and heighten our senses to experience the sanctuary under the cover of darkness. (adults and children ages 10+, registration required)
Cape Cod
Go on a Full Moon Hike at Wellfleet Bay to look and listen for nocturnal wildlife as you enjoy the sun setting over Cape Cod Bay and the full moon rising over the treetops to the east. (adults, registration required)