Celebrate National Trails Day, look for birds at sunset, learn how to plant for pollinators, attend family-friendly festivals, buy native plants, and more at a wildlife sanctuary this weekend.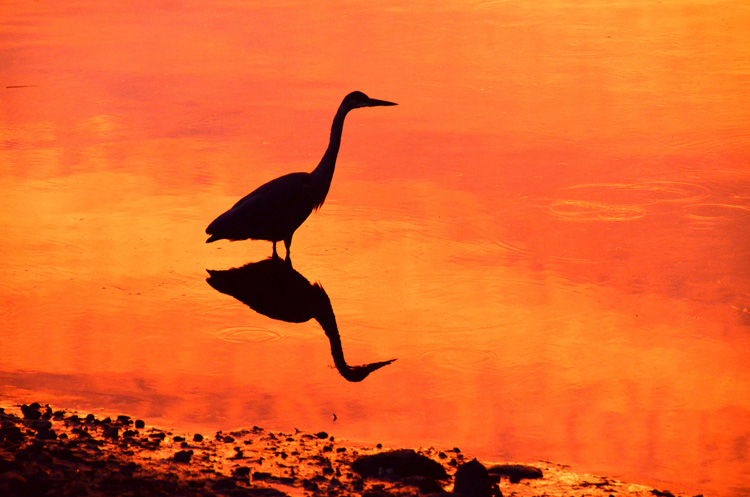 Cape & Islands
Go on a Climate Change Walk & Talk at Felix Neck in Edgartown to see areas that have been impacted by climate and weather events. Look at two ongoing projects that aim to address the changes and learn what Mass Audubon is doing to address climate change. (adults)
Enjoy Shorebirds at Sunset at Wellfleet Bay. You may see willets, whimbrels, black-bellied plovers, and peeps galore! (adults, registration required)
South of Boston
It's Trailapalooza at Allens Pond in South Dartmouth. Take a guided hike to celebrate their newest trail on National Trails Day. There will also be activities for all ages and a bake sale. (adults and children, registration required)
Shop for native plants that will brighten your gardens and provide habitat for birds and butterflies during North River's Native Plant Sale & Open House! Spend the day enjoying free snacks, fun activities, and a special art exhibit.
Greater Boston
Take a free Coastal Bird Walk at Belle Isle Marsh to learn more about Boston's coastal birds. Belle Isle Marsh offers a unique birding experience as it is close to urban life, but also has a highly productive coastal ecosystem. (adults, registration required)
Go Birding at Broadmoor in Natick on National Trails Day and hear about planned trail improvements. Watch for Green and Great Blue Herons, warbling vireos and Ovenbirds, along with Yellow Warblers and Common Yellowthroats. (adults, registration required)
During Drawing at Habitat: The Shape of Flowers in Belmont, look at strategies flowers use to attract pollinators. Then move outside to seek inspiration for your drawing. (adults, registration required)
Plant for Pollinators at Drumlin Farm in Lincoln. Learn about beneficial and beautiful native shrubs, perennials, grasses, and trees, and how to utilize them in your landscape to enhance the habitat value of your yard. (adults, registration required)
Head to Moose Hill in Sharon for Family Exploration Sundays to explore the wonders of nature as a family. Destinations won't be too far, which will leave us plenty of time to observe, explore, and discover. (families, registration required)
Families with young children can enjoy a Nature Story Hour at Boston Nature Center. Listen to a nature-themed story and take a short walk to learn about the resident animals and plants that call the BNC home. (families, registration required)
North Shore
Go Saturday Morning Birding in the Newburyport/Plum Island are — one of the best year-round birding locations in the country. Beginners and birders of all levels are welcome. (adults)
Join Ipswich River in Topsfield for Audubon Nature Festival, a day of nature and fun featuring Marcia and Mark Wilson of Eyes on Owls. An unforgettable natural history experience for the whole family!

Central Massachusetts
Head to Wachusett Meadow in Princeton for Yoga at the Sanctuary. In this outdoor class, connect with your breath, body, mind, and nature with Wachusett Meadow as your backdrop. (adults, registration required)
Enjoy a Saturday Morning Bird Walk for Adults at Broad Meadow Brook in Worcester. We'll teach you the basics of birding and bird identification during an easy-to-moderate walk along the trails. (adults, registration required)
Connecticut River Valley
Have you ever wanted to raise butterflies? During Raising Black Swallowtails at Arcadia in Easthampton and Northampton, watch a presentation on butterfly life cycles, host plants, and nectar sources. Then find out how to set up your own indoor butterfly enclosure to get started at home. (adults, registration required)
Take a Spruce-Fir Forest Plant Hike and experience a unique, high-elevation forest at Tamarack Hollow. Learn to identify tree species such as balsam fir, red spruce, tamarack, and black, white, and yellow birches.
More in the Connecticut River Valley
Berkshires
Enjoy nature exploration activities, live-animal presentations, music, and nature arts and crafts during a Free Family Fun Day at Pleasant Valley in Lenox.