Look for shorebirds, learn about ferns, explore the world of butterflies, fly a kite, make art, create an underwater viewfinder, kayak at sunset, and more with a wildlife sanctuary this weekend.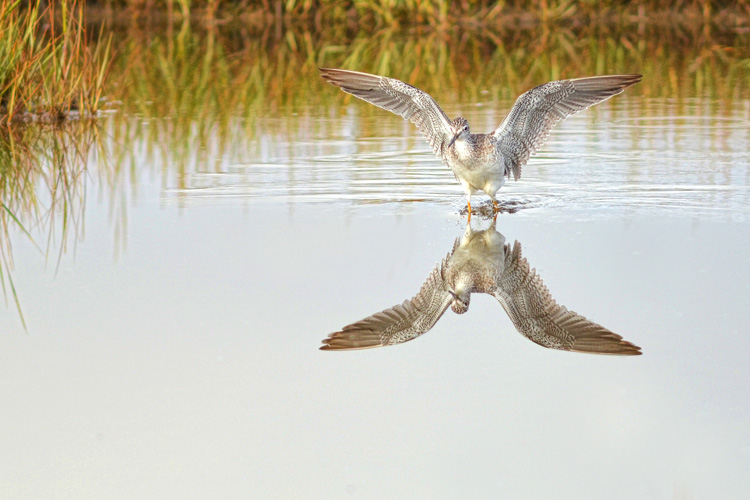 Berkshires
Learn the Ferns at Pleasant Valley in Lenox. Find out how to identify a fresh assortment of local ferns, then head outside to test your new skills. (adults, registration required)
During this leisurely Canoe on the Housatonic River in Lenox watch for swallows, herons, kingfishers, muskrats, and signs of beavers and learn about why the waterway is the natural heart of the Berkshires. (adults and children ages 10+, registration required)
Connecticut River Valley
If you've been curious about the mushrooms, head to Arcadia in Easthampton and Northampton for Fungus Among Us. Start with a presentation indoors followed by a walk on the Arcadia trails. (adults, registration required)
More in the Connecticut River Valley
Central Massachusetts
Connect with the natural world in a healing, calming, grounding, and replenishing way through a Shinrin-Yoku "Forest Breathing" Guided Sanctuary Walk at Wachusett Meadow in Princeton. (adults, registration required)
Take a closer look at sedges as part of this month's Essential Nature Series at Broad Meadow Brook in Worcester. (adults, registration required)
North Shore
Focus on Shorebirds with Joppa Flats in Newburyport. Our area's extensive mudflats, salt marshes, and salt pannes provide excellent feeding areas and roosting sites for Black-bellied and Semipalmated Plovers, Greater and Lesser yellowlegs, Semipalmated and Least sandpipers, Short-billed Dowitchers, Willets, Hudsonian Godwits, and more. (adults, registration required)
Drop in to Joppa Flats in Newburyport before the beach, after the beach, or instead of the beach to Meet Beach Creatures in a 110-gallon tide pool touch tank. Volunteers interpret the amazing animals you may or may not have seen on your own beach visits and answer all the "why, what, how" questions you want to know.
Greater Boston
Learn about the Beautiful World of Butterflies at Blue Hills Trailside Museum in Milton. Start inside with an investigation of butterfly and moth specimens, a story, and a craft. Then go on a short walk around a native plant garden followed by a guided hike to look for local butterflies. (families, registration required)
Go Fly a Kite at Boston Nature Center. Partake in feather races, learn about wingbeat patterns, and make our very own kites. Bring your own kite for some quality flying time as well. (families, registration required)
Join local astronomers for a Star Gazing Night at Moose Hill in Sharon. Look at the stars and other night objects through big telescopes. (all ages)
During Birds, Blocks, and Bags with Sherrie York at the Museum of American Bird Art in Canton use simple block printing tools to transform a cotton tote into a portable work of art inspired by nature.
South of Boston
Go on a Beach Ramble at Allens Pond in Westport and South Dartmouth and explore the flora and fauna along our Beach Loop Trail. (adults and children, registration required)
Head to Duxbury Beach for a Family Fun Day to construct some simple homemade bathyscopes, a viewfinder for underwater exploration.
Cape Cod and Islands
Enjoy an Early Bird Walk at Wellfleet Bay. From pine woodlands and freshwater pond to salt marsh and beach, the sanctuary's diverse natural communities offer diverse bird sightings. (adults, registration required)
Kayak Cape Cod at Sunset with Long Pasture. This guided kayak excursion goes through the marshes of Gray's Beach or Sampson's Island to see these ecosystems bathed in opulent oranges, romantic reds, pearlescent pinks and magnificent purples. (adults, registration required)