Look for birds, go kayaking, create art on the beach, learn how to make mead, practice yoga, find fireflies, visit a bog, and more at a wildlife sanctuary this weekend.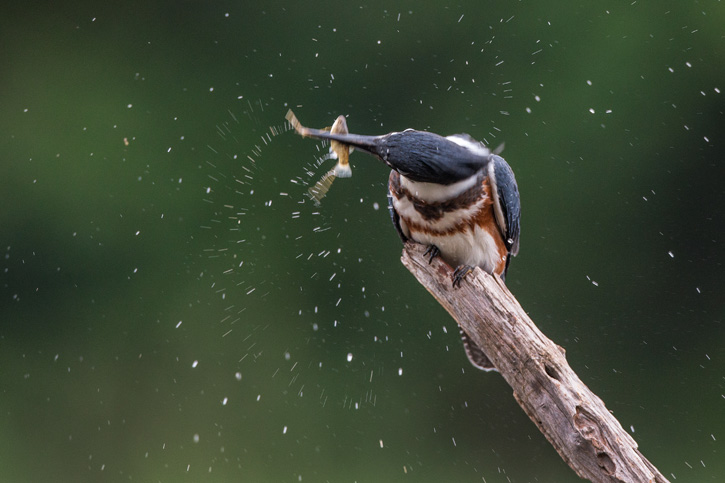 Cape Cod and Islands
Go on an Early Bird Walk at Wellfleet Bay. From pine woodlands and freshwater pond to salt marsh and beach, the sanctuary's diverse natural communities offer diverse bird sightings. (adults, registration required)
Kayak Cape Cod and Climb Sandy Neck Lighthouse with Long Pasture. This guided kayak excursion is a wonderful opportunity to learn about some of Cape Cod Bay's most fascinating places: the remote cottage colony, the expansive dunes, and the massive Great Marsh. (adults, registration required)
South of Boston
Head to Duxbury Beach for a Family Fun Day. Join the celebrated artist Marcia Ballou at her canvas as she invites you to add your talents to a piece illustrating the bounty of the beach.
Practice Yoga in the Stone Barn at Allens Pond in South Dartmouth with nothing but the sounds of birds and nature serving as the backdrop to your practice. Taught by a certified instructor from School of Yoga New Bedford, this program is suitable for yogis of all levels. (adults)
Greater Boston
Learn how to Make Mead at Drumlin Farm in Lincoln. This hands-on workshop covers the history of this fascinating beverage, ingredient selection, and steps to creating delicious mead.(adults 21+, registration required)
During Flickering Fireflies at Stony Brook in Norfolk make a craft, exploring the science behind the glow, and head outside to search for fireflies on the sanctuary. (adults and children, registration required)
As part of Firefly Friends at Blue Hills Trailside Museum in Milton enjoy a little ice cream, make a firefly craft, learn what fireflies like, and how you can make your backyard more firefly friendly. Then we'll venture outside into the night to go looking for these flashing insects. (families, registration required)
Help Habitat in Belmont with Removing Invasive Plants including buckthorn, bittersweet and others, that have invaded Habitat and make it difficult for native plants to thrive. (adults and children, registration required)
Take a Summer Tree Identification Hike at the Boston Nature Center to get a closer look at the forest around us. Go home knowing how to spot a maple, oak, black locust, and birch. (adults, registration required)
North Shore
Drop in to Joppa Flats in Newburyport before the beach, after the beach, or instead of the beach to Meet Beach Creatures in a 110-gallon tide pool touch tank. Volunteers interpret the amazing animals you may or may not have seen on your own beach visits and answer all the "why, what, how" questions you want to know.
Central Massachusetts
Take a closer look at sedges as part of this month's Essential Nature Series at Broad Meadow Brook in Worcester. (adults, registration required)
Connect with your breath, body, mind, and nature during Yoga at Wachusett Meadow in Princeton. This class is appropriate for all levels, from beginners to advanced practitioners, as several options/modifications will be given for each pose (asana). (adults, registration required)
Connecticut River Valley
Visit Hawley Bog with Arcadia. During summer you should see blooming orchids such as grass pink and fringed orchid, all three native insectivorous plants, and the many members of the heath family that make the bog their home. (adults, registration required)
More in the Connecticut River Valley
Berkshires
Canoe the Housatonic River in Lenox. During this leisurely paddle watch for swallows, herons, kingfishers, muskrats, and signs of beavers and learn about why the waterway is the natural heart of the Berkshires. (adults and children ages 10+, registration required)
Find out about Animals A to Z at Pleasant Valley in Lenox. Search for all the critters, from ants to zooplankton. Bring a picnic to enjoy the evening. (families, registration required)