Go on nature hikes, search for owls and hawks, make a bird feeder, and more at a wildlife sanctuary this weekend.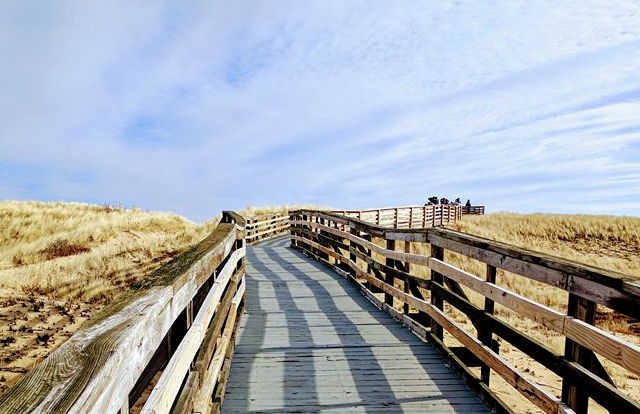 Central Massachusetts
Enjoy fresh air, beautiful trails, good company, and some seasonal natural history along the way during New Year's Hike at Wachusett Meadow in Princeton. We will either hike or snowshoe, depending on conditions. (Adults, registration required)
Greater Boston
Head to Broadmoor in Natick for Owl Prowl Adventures. Learn about local owls while walking through fields and forests under moon listening for resident screech, barred and great horned owls. (Adults, registration required)
Lend a helping hand at Habitat Education Center in Belmont by taking part in their New Year Trail Tending.
Get out your listening ears to learn about the Sounds of Winter at Boston Nature Center. Listen for wind in the tree branches, crunch some snow and ice underfoot, and see if we can make out sounds of animals moving through the woods. Indoors, take part in sensory activities and create a take-home craft. (Families, registration required)
North of Boston
Beat the winter blahs with a high-energy search for birds as part of Birds of Prey and Brownies. Start off at Joppa Flats with a short presentation and homemade brownies. Then, bundle up and head out to Plum Island to look for snowy owls, bald eagles, and various hawks. (Families, registration required)
Take a Sense of Wonder Walk at Ipswich River in Topsfield and meet some of the birds that live at the sanctuary. Afterwards, make a simple feeder for the feathered friends in your backyard. (Adults and Children, registration required)
South of Boston
Go on a Family Nature Hike at Oak Knoll in Attleboro. Each trip is its own adventure dependent on what nature wants to share with us. (Adults and Children, registration required)