Learn about birding, go for a hike, help clean up trails, look for owls, and more at a wildlife sanctuary this weekend.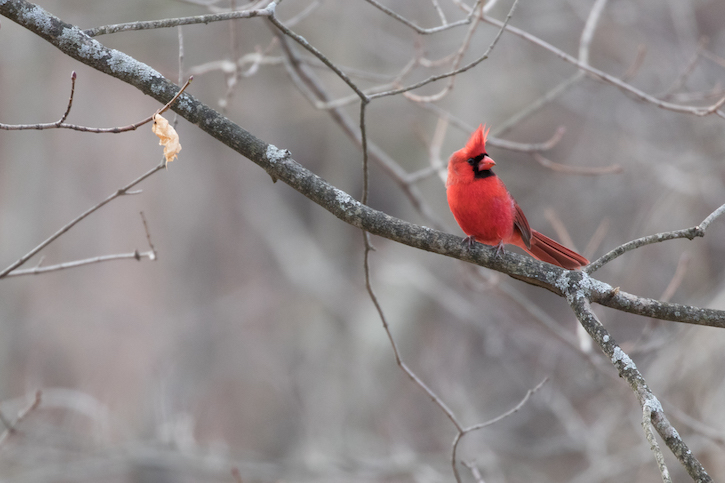 North Shore
During Ipswich River's Birding for Beginners in Topsfield, learn how to choose the right binoculars and what to look and listen for to help identify these beautiful creatures. (adults, registration required)
Stop by Joppa Flats in Newburyport for a chance to Meet Backyard Birds. You'll learn about your own backyard birds and why they're here while watching scientific research in action.
Greater Boston
Go on a Saturday Morning Hike at Moose Hill in Sharon to learn about the changing seasons, local geology, conservation at Moose Hill, and Mass Audubon Quests. (all ages, registration required)
Help out at Habitat in Belmont with a little New Year Trail Tending. (all ages, registration required)
South of Boston
Take part in an Owl Prowl Adventure at Tidmarsh in Plymouth to search for resident owls and those who may just be passing through. (adults and children ages 14+, registration required)
Explore the different habitats found around Oak Knoll in Attleboro as part of a Family Habitat Day. Look for interesting animals, plants, and see what has visited the sanctuary. (families, registration required)
Central Massachusetts
Go on a New Year's Hike at Wachusett Meadow in Princeton for Fresh air, beautiful trails, good company, and some seasonal natural history along the way. (adults, registration required)
Connecticut River Valley
As part of a free Signs of the Season Walk at Arcadia in Easthampton and Northampton, enjoy the woods and meadows at a relaxed pace. Find out about the ecological relationships among animals and their habitats as well as tips for identifying birds by sight and sound. (adults, registration required)