Go on a winter hike, search for birds by day and owls by night, look for animal tracks, and more at a wildlife sanctuary this weekend.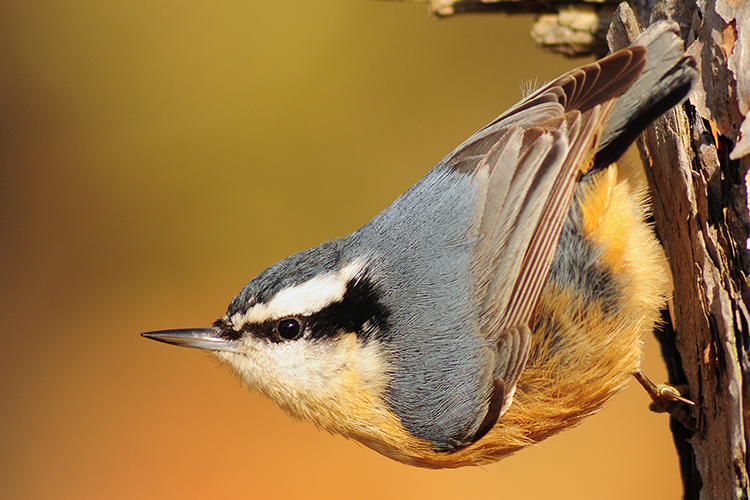 Greater Boston
As part of Survive Winter: Coping Strategies for Your Happiest, Healthiest Self at Blue Hills Trailside Museum in Milton, go on a hike that ends with a thoughtful, meditative silence and then move indoors for a session of restorative, gentle yoga. (adults, registration required)
Go on an Owl Prowl Adventure for Families or Adults at Broadmoor in Natick to walk through fields and forests under moon and starlight listening for our resident screech, barred and great horned owls. (registration required)
Enjoy a Family Bird Walk at Boston Nature Center to search for the most common birds found in Boston! Mini-activities along the hike will include singing like a bird, a bird food hunt, and a closer look at feathers, nests, and other bird related artifacts. (families, registration required)
Bird Away the Winter Blues at Mount Auburn Cemetery. Look for winter residents and some surprises like possible yellow-bellied sapsucker and red-breasted nuthatch on this peaceful walk. (adults, registration required)
North Shore
Take a Plant and Animal Adaptation Hike at Ipswich River in Topsfield. Stop along the way to identify mammal tracks, watch birds puff up their down feathers for insulation, and marvel over tree buds. (adults, registration required)
Meet Backyard Birds at Joppa Flats in Newburyport. Bird Banding Station Manager Ben Flemer presents demonstrations on bird research and banding. You'll learn about your own backyard birds and why they're here while watching scientific research in action.
Connecticut River Valley
Celebrate Arcadia's 75th Birthday with cake, wish making art, and an engaging talk about the wildlife sanctuary's history. (all ages, registration required)
More in the Connecticut River Valley
South of Boston
Go on an armchair travel adventure during Desserts and Destinations: Brazil, Birding the Southern States at North River in Marshfield. Through photos and stories, experience the almost 500 species of birds, mammals, flowers and butterflies they encountered. (adults, registration required)
Cape Cod
Enjoy a Winter Walk at Wellfleet Bay. Discover the tranquility of the sanctuary while searching for winter waterfowl and other birdlife, tracks and traces of wildlife, and whatever else crosses our path.