Go for a nature walk, build a nestbox, look for tracks, learn how to work with wool, tap a maple tree, attend a climate cafe, and more at a wildlife sanctuary this weekend.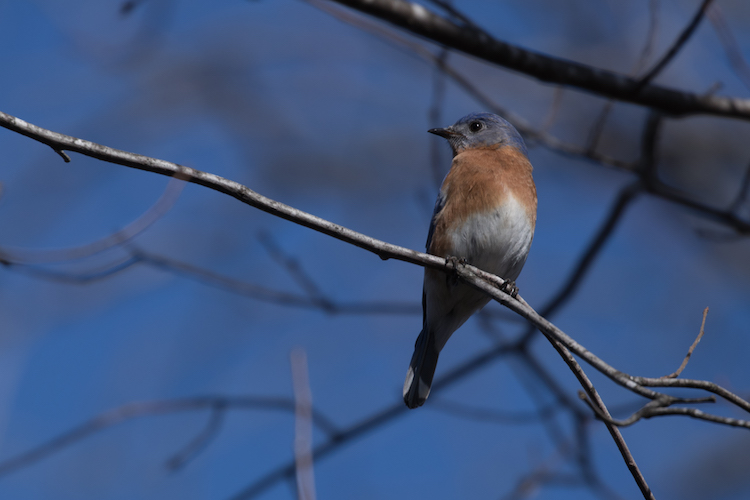 Berkshires
During the hands-on Build a Bluebird Nestbox Workshop at Pleasant Valley in Lenox get crafty while finding out where and how to place the boxes in ideal habitats. (adults and children, registration required)
Connecticut River Valley
Get a perfect introduction to nature during a First Child in the Woods Walk at Arcadia in Easthampton/Northampton. This one-hour hike will enable your child or children to gently discover the natural world around them and give you skills to confidently lead explorations of your own. (families, registration required)
More in the Connecticut River Valley
Central Massachusetts
Learn to identify Wildlife Tracks at Wachusett Meadow in Princeton. Get techniques and track and trail patterns while exploring the sanctuary's diverse habitats. (families, registration required)
North Shore
The theme of this week's Sunday Morning Science at Joppa Flats in Newburyport is Papermaking & Nature Journals. Meet live creatures and design something "green." (children ages 7-11, registration required)
Focus on Seabirds on Cape Ann. Look for many species of sea ducks, loons, grebes, and gulls as they feed and seek shelter in the cape's many coves, inlets, and protected harbors. (adults, registration required)
Greater Boston
During the Wonders of Wool class at Drumlin Farm, get familiar with basic needle felting tools and techniques. You'll be amazed at how quickly you catch on as you create and personalize a felted creation of your own! (adults and children ages 12+, registration required)
Celebrate Maple Sugaring at Boston Nature Center. Tap, collect, and boil down sap from the Maple trees found at the sanctuary. Enjoy a tasty maple treat as well! (adults and children, registration required)
Head to the Museum of American Bird Art in Canton to view works from young artists, part of the juried Taking Flight Exhibition.
Have fun with Animal Footprints at Broadmoor in Natick by looking for tracks and signs of otters, rabbits, deer, coyote and many other animals. (families, registration required)
South of Boston
Attend a free Climate Cafe in Middleborough for an informal conversation on climate change and renewable energy sources . Enjoy some drinks and snacks, share your ideas, engage with your fellow community members, and learn how to how to take action! (adults and children, registration required)
Go Birding by Van with a Tutor in Marshfield. Learn the basics to set you up for a lifetime of birding adventures! (adults, registration required)
Enjoy a Family Adventure Day at Tidmarsh in Plymouth. We may read a story, make a craft, or sing songs but we will always explore the outdoors and have fun! (families, registration required)