Attend an Eagle Festival, go on a nature walk, check out David Sibley's new art exhibit, look for owls, watch a documentary, and more at a wildlife sanctuary this weekend.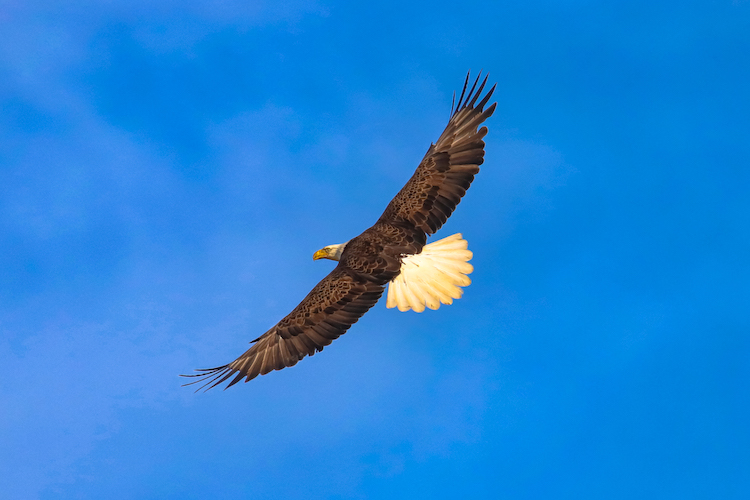 North Shore
Deep winter is on its way—and with it, the bald eagles return to the Merrimack Valley. Head to the Eagle Festival at Joppa Flats to celebrate these special winter residents of the greater Newburyport area.
Hike the scenic trails of Ipswich River in Topsfield to find out how Plants and Animals Survive Winter. Stop to identify mammal tracks in the snow, watch birds puff up their down feathers for insulation, and marvel over tree buds. (adults, registration required)
Greater Boston
Go on a Family Nature Walk at Drumlin Farm in Lincoln. Develop our skills of observation and our understanding of and connection to the natural world. (families with children ages 2-8, registration required)
Head to the Museum of American Bird Art in Canton for the opening of their new exhibition, What It's Like To Be a Bird: Paintings by David Sibley, where you can meet the artist himself.
During Winter Backyard Birding and Crafts at the Boston Nature Center, learn how to use binoculars, identify different bird species, and create seed and fruit art for the birds to enjoy. (families with children ages 5-12, registration required)
Go on a short Late Winter Bird Identification Walk around Moose Hill in Sharon. Learn simple techniques that will help you to identify most of our resident birds, and a few winter visitors. (adults)
South of Boston
Enjoy an Owl Prowl Adventure at Tidmarsh in Plymouth and search for resident owls. Stop, look, and listen for "whooooo" might be out there! (adults, registration required)
Join the Junior Bird Club for a bird walk at Allens Pond in South Dartmouth. This a free group is open to children and adults of all ages. (adults and children, registration required)
Cape Cod
Head to the Wellfleet Harbor Actors Theatre to watch a screening of Snowy Owl: Queen of the North to witness the highs, lows, and challenges a breeding pair of Snowy Owls face while trying to raise their young on Alaska's North Slope. (adults and children, registration required)
Central Massachusetts
Meet some of the wild creatures living right in your own backyard during Nature of My Backyard at Broad Meadow Brook in Worcester. You might meet a fisher, skunk, turtle, fox, or even a flying squirrel. (adults and children, registration required)