Celebrate Groundhog Day, attend an owl festival, go on a nighttime walk, learn some photography skills, climb a mountain, and more at a wildlife sanctuary this weekend.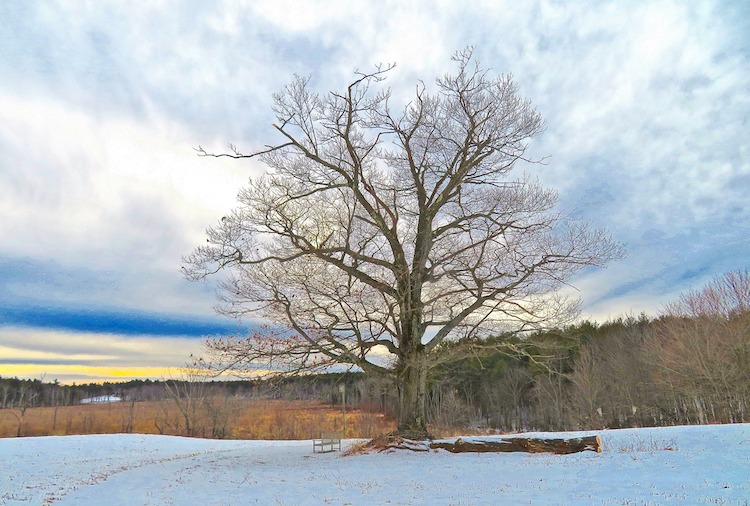 Greater Boston
Explore the wonders of owls with friends and family during the Owl Festival at Broadmoor in Natick. Go on a full moon owl prowl, or join us for an up-close and personal view of some of our local owl species. (registration required)
Dig into climate and weather science and watch Ms. G (the Official State Groundhog of Massachusetts) deliver her 14th prognostication during a Climate Action Day at Drumlin Farm. Will we have six more weeks of winter or an early spring?
Attend a Winter Photography Workshop at Boston Nature Center. Go outside to take photographs and, if time permits, come back indoors to discuss ways in which to enhance our images. (adults, registration required)
South of Boston
During Family Habitat Days at Oak Knoll in Attleboro look for interesting animals, plants, and see what has visited the sanctuary. (families, registration required)
North Shore
Go Saturday Morning Birding in the Newburyport/Plum Island, some of the best year-round birding locations in the country. Beginners and birders of all levels are welcome. (adults)
During the Youth Outdoor Shelter Survival Challenge at Ipswich River in Topsfield, kids ages 9-14 will look at real examples of animal homes for inspiration, learn some different shelter types and their pros and cons, discuss shelter safety, and make their own full-size shelters on the sanctuary. (children ages 9-14, registration required)
Central Massachusetts
Take a Moonlight Winter Walk at Wachusett Meadow in Princeton. Explore with your ears as much as your eyes, perhaps getting the chance to hear howling coyotes or hooting owls, as well as appreciate the peaceful hush of the winter woods. (adults, registration required)
Connecticut River Valley
Have Family Fun with Tracking at Arcadia in Easthampton and Northampton. Start inside learning what to observe while tracking, and then we'll go outdoors to find tracks in forest and field. (families with children, registration required)
More in the Connecticut River Valley
Berkshires
Get active during a Lenox Mountain Summit Hike. This moderately-strenuous hike follows the Trail of the Ledges and/or Overbrook Trail three miles round-trip through northern hardwood and evergreen forests for an elevation gain of 840 feet. (adults, registration required)