Go on full moon hikes, draw winter trees, learn about backyard birds, attend a holiday open house, and more this weekend.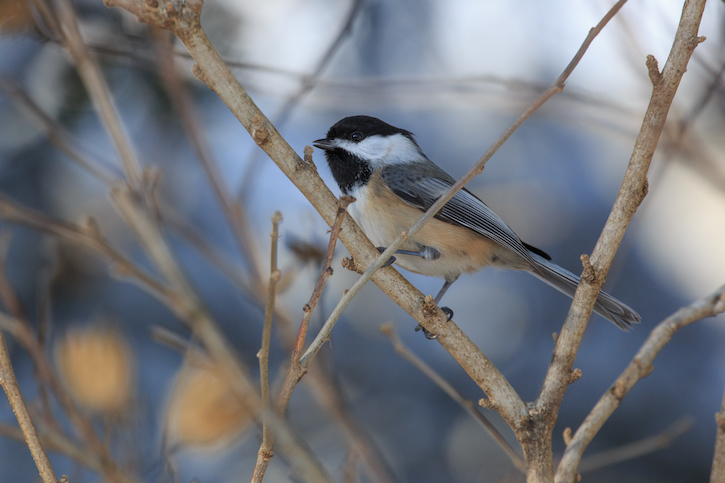 Greater Boston
Tap into your inner artist and learn about trees during Drawing at Habitat: Winter Trees in Belmont. Begin indoors discussing different branching patterns. Then move outside with sketchbooks and pencils to draw what you find. (adults, registration required)
Get into the holiday spirit and attend a Wreath Making Workshop at Blue Hills Trailside Museum in Milton. Start with a balsam wreath base and add evergreen cuttings, cones and other natural elements. Finish your creation with your choice of ornaments and ribbon. (adults and children ages 6+, registration required)
Go on a Full Moon Family Owl Prowl at Broadmoor in Natick. Learn about owl calls, behavior, and habitat while exploring Broadmoor under moonlit skies. (families w/ children ages 6+, registration required)
Discover the beauty of Moose Hill in Sharon at night during a Full Moon Hike. Call for owls, test your night vision, and search the skies for constellations. (adults and children ages 6+, registration required)
North Shore
Enjoy an early-morning guided Bird Walk at Ipswich River in Topsfield. Birds you may see include great horned owls, red-tailed hawks, pileated woodpeckers, cedar waxwings, and more. (adults, registration required)
Drop in at Joppa Flats in Newburyport for an up-close winter wildlife experience! During Meet Backyard Birds, watch demonstrations on bird research and banding and learn about your own backyard birds. (all ages)
Central Massachusetts
Explore Broad Meadow Brook in Worcester during a Saturday Morning Bird Walk and discover the immense variety of birdlife that exists at this large urban sanctuary. We'll teach you the basics of birding and bird identification during an easy-to-moderate walk along the trails. (adults, registration required)
Connecticut River Valley
Explore the beauty of Arcadia in Easthampton and Northampton as you hike the sanctuary trails at a relaxed pace during a Sense of the Season Walk. A naturalist will share info natural history along the way. (adults and children ages 4+, registration required)
More in the Connecticut River Valley
South of Boston
Attend the Holiday Open House at North River in Marshfield and enjoy cider and snacks while shopping for unique and locally handmade gifts created by the South Shore Woodturners and other local artisans.
Explore Oak Knoll in Attleboro at night during a Full Moon Hike. Take time to let your eyes adjust to the dim light and practice using your natural night vision.  Learn about nocturnal animals of Massachusetts as you hike the trails and listen for night sounds. (adults and children ages 6+, registration required)
Go on a Moonrise Owl Prowl at Allens Pond in South Dartmouth and Westport. We'll use our best night vision skills as we walk and listen to calls of multiple species of owls and will learn more about each species, as well as interesting facts and information about any other nighttime wildlife that is discovered. (adults, registration required)