Look for dragonflies while paddling, run a 5k, try your hand at science experiments, practice yoga, and more with a wildlife sanctuary this weekend.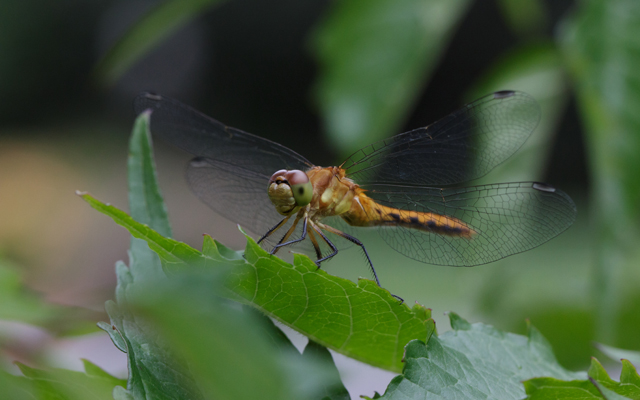 Berkshires
During the Loon Moon Canoe Trip on Buckley Dunton Lake in October Mountain State Forest look for herons, loons, beavers, and owls at twilight. When the moon is high, we'll raft up or go ashore to share snacks and beverages while we listen for nocturnal sounds of wildlife. (adults, registration required)
Central Massachusetts
Connect with yourself as you connect with nature during Yoga at Wachusett Meadow in Princeton. This class is appropriate for all levels, from complete beginners to advanced, as several options/modifications will be given for each pose (asana). (adults, registration required)
North Shore
Enjoy Saturday Morning Birding with Joppa Flats. Join beginners and birders of all levels to search out avian activity in the Newburyport/Plum Island area. (adults)
Greater Boston
Enjoy a leisurely Summer Morning Canoe on the Charles in Natick. Listen to bird songs and watch for great blue herons, turtles, and dragonflies as we paddle during the quiet morning hours. (adults, registration required)
Explore Spiders on the Pond at Blue Hills Trailside Museum. Take a closer look at webs and the spiders that create them as you explore around the edges of Trailside's pond. (families, registration required)
We all know about solids, liquids, and gases, but what is oobleck? Find out during Boston Nature Center's Science Experiments. (families, registration required)
South of Boston
Get to know Bats at Moose Hill in Sharon. After the talk, we will head out on the trails in search of bats. (families with children ages 10+, registration required)
Participate in the Annual Ducky Dash 5k road race to benefit the Allens Pond Wildlife Sanctuary. Run, walk, or roll (strollers are allowed) along the most gorgeous scenic course that starts at the sanctuary and runs flat and fast to Gooseberry Island and back. (adults and children, registration required)
Search for Horseshoe Crabs on Duxbury Beach as part of North River's free Family Fun on the Beach days.
Cape Cod and Islands
Spend the day at Long Pasture in Barnstable Getting to Know Your Digital Camera Part 2. (adults, registration required)
Head to State Beach for Saturdays at Sengekontacket, a one-hour program run by a Felix Neck naturalist that explores the nature of Sengekontacket Pond on Martha's Vineyard. (All ages)
Take an Early Morning Bird Walk at Wellfleet Bay. From pine woodlands and freshwater pond to salt marsh and beach, Goose Pond Trail's diverse natural communities offer diverse bird sightings. (adults, registration required)