Learn about dragonflies, look for birds, go for a hike, practice yoga, take a photography class, and more at a wildlife sanctuary this weekend.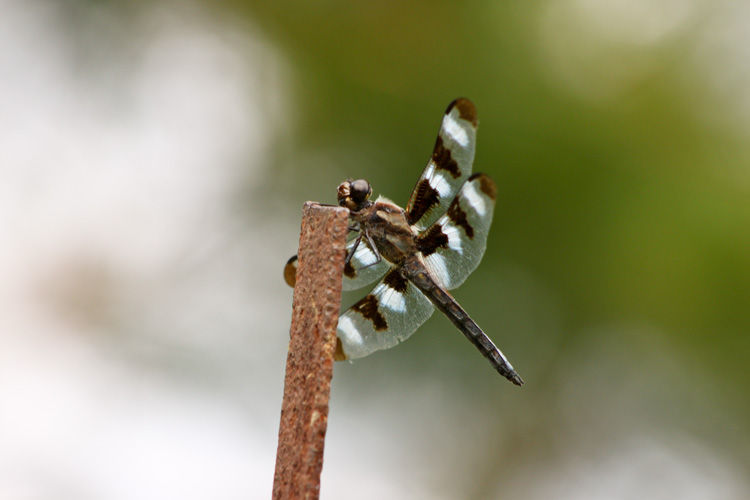 Cape Cod & Islands
Enjoy an Early Bird Walk at Wellfleet Bay. From pine woodlands and freshwater pond to salt marsh and beach, the sanctuary's diverse natural communities offer diverse bird sightings. (adults, registration required)
During Examining the Evidence: A Climate Change Walk and Talk at Felix Neck in Edgartown, walk the sanctuary to see areas that have been impacted by climate and weather events. Also see two ongoing projects that aim to address the changes that are occurring and learn what Mass Audubon is doing to address climate change. (adults, registration required)
South of Boston
Head to Duxbury Beach for a Family Fun Day all about Horseshoe Crabs. Build sand sculptures depicting both this unique creature and its fellow citizens of the beach.
Practice Yoga in the Stone Barn at Allens Pond in South Dartmouth with nothing but the sounds of birds and nature serving as the backdrop to your practice. Taught by a certified instructor from School of Yoga New Bedford, this program is suitable for yogis of all levels. (adults)
Go on a Nature Hike at Tidmarsh in Plymouth. Explore the trails while learning about the history of Tidmarsh, its restoration, and observe first hand how nature is returning. (adults and children ages 6+, registration required)
Attend a free Family Habitat Day at Oak Knoll in Attleboro to look for interesting animals, plants, and see what has visited the sanctuary. (families, registration required)
Greater Boston
Take a free Coastal Bird Walk at Belle Isle Marsh to learn more about Boston's coastal birds. Belle Isle Marsh offers a unique birding experience as it is close to urban life, but also has a highly productive coastal ecosystem. (adults, registration required)
Go on a Saturday Morning Hike at Moose Hill in Sharon to find out about the changing seasons, local geology, conservation at Moose Hill, and Mass Audubon Quests. (adults and children, registration required)
During Dazzling Dragonflies and Damselflies at Blue Hills Trailside Museum in Milton, investigate native dragonfly and damselfly specimens, hear a story, and make a dragonfly craft. Then go on a short guided hike to look for dragonflies and damselflies. (families, registration required)
Learn how to Tell a Story with Your Images at Broadmoor in Natick. Find out how photojournalists tell their stories through photos using the summer scenery and wildlife at Broadmoor. (adults, registration required)
Head to Boston Nature Center for Go Bats to learn fact from fiction about bats. From the tiny bumblebee bat to the giant flying fox, bats inhabit an amazing variety of ecosystems and are vitally important to the health of the global habitat. (families, registration required)
North Shore
Drop in to Joppa Flats in Newburyport before the beach, after the beach, or instead of the beach to Meet Beach Creatures in a 110-gallon tide pool touch tank. Volunteers interpret the amazing animals you may or may not have seen on your own beach visits and answer all the "why, what, how" questions you want to know.
Connecticut River Valley
As part of the Gems of the Valley series with Arcadia, visit Lynes Woods Wildlife Sanctuary in Westhampton. Look for signs of moose and bear while taking a moderate hike to the edge of Lyman Brook and back again. (adults, registration required)
More in the Connecticut River Valley
Berkshires
Celebrate Pleasant Valley's 90th Anniversary in Lenox. Enjoy a fun-filled day of learning, memories, and a bonfire. Thanks to our sponsors, everyone will enjoy free admission. (some programs require registration)