Explore beach wildlife, paint wildflowers, investigate insects, paddle at sunset, gaze at the stars, participate in a duck derby, and more at a wildlife sanctuary this weekend.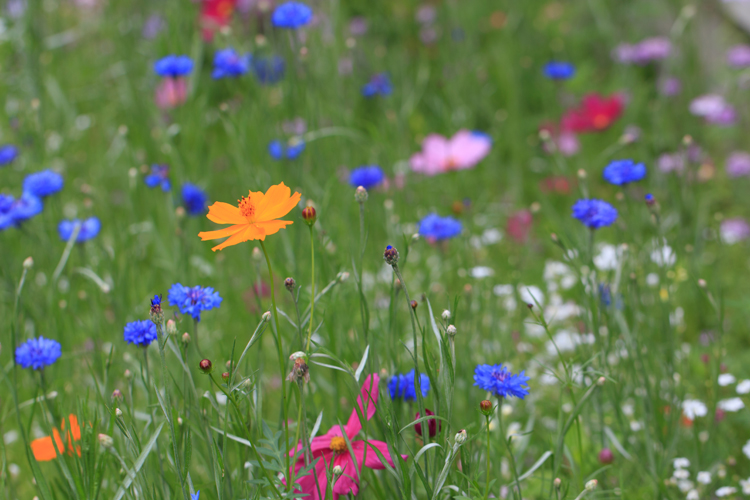 Cape Cod and Islands
This one-hour program at State Beach, run by a Felix Neck naturalist, explores a different aspect of Sengekontacket Pond each week. Saturdays at Sengekontacket include hands-on activities that engage with the birds above us and the creatures below the water's surface. (all ages)
With their striking, long, curved beaks, whimbrels are always an exciting shorebird to observe. Join a naturalist for an afternoon stroll by the bay in search of Whimbrels at Wellfleet Bay along with other wildlife. (adults, registration required)
Go on a Sunset Kayak at Grays Beach in Dennis, a breeding ground for fish, birds, mollusks and crustaceans. Learn how these animals have adapted to live in the tidalzone by paddling through their waters with knowledgeable Mass Audubon naturalists. (adults, registration required)
More in Cape Cod and the Islands
South of Boston
Go on an Insect Investigation at Tidmarsh in Plymouth to learn all about creeping, crawling, and flying critters. Before going on our bug hunt we will get to make our own device that allows us to safely capture insects to observe them up close! (families, registration required)
Get your ducks in a row for the Allens Pond Duck Derby in South Dartmouth. You could win dinner anywhere in the world! Purchase your ducks and/or watch the race live. (registration required for race watching)
Did you know the razor clam's can create its own quicksand in order to escape predation. Learn all about mollusks like the razor clam during a Family Fun Day at Duxbury Beach.
Greater Boston
Enjoy a free Coastal Bird Walk at Belle Isle Marsh in East Boston. Belle Isle Marsh offers a unique birding experience as it is close to urban life, but also has a highly productive coastal ecosystem. (adults, registration required)
It's Garden Harvest time at Boston Nature Center. Explore the garden, learn about some tasty recipes, and find out how to prepare your garden for winter. (adults and children ages 5+)
Join local astronomers for a Star Gazing Night at Moose Hill in Sharon. Look at the stars and other night objects through big telescopes. (all ages)
North Shore
During Wildflowers and Watercolors at Joppa Flats in Newburyport, discover summer wildflowers outside and then sketch and paint what you find. No experience necessary! (adults, registration required)
Search out avian activity in the Newburyport/Plum Island area, one of the best year-round birding locations in the country, as part of Saturday Morning Birding. Beginners and birders of all levels are welcome. (adults)
Connecticut River Valley
Beavers are amazing architects with fascinating life histories. Learn all about them as part of Beavers at Laughing Brook in Hampden and then head out on the trails looking for beaver dams, lodges, trees, and other signs. (adults and children ages 4+, registration required)
More in the Connecticut River Valley
Berkshires
Explore the lower trails at Pleasant Valley with an experienced guide on a Wildlife Ramble. Search for evidence of (and hopefully see!) wild birds and mammals as you hike along the rich pond and stream ecosystems that form the heart of the sanctuary. (all ages, registration required)
Go Canoeing on the Housatonic River in Lenox, looking for swallows, herons, kingfishers, muskrats, and signs of beavers along the way. (adults and children ages 10+, registration required)