Listen to music, attend a butterfly festival, look for birds, watch a meteor shower, camp out, go on a treasure hunt, and more at a wildlife sanctuary this weekend.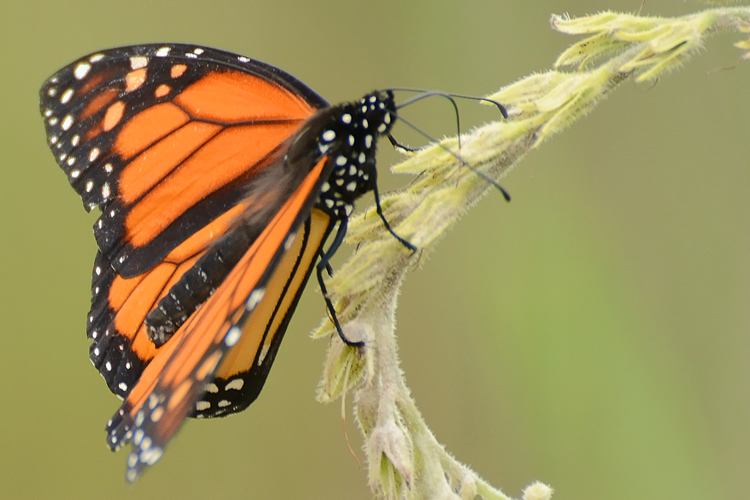 Berkshires
Bring a picnic, a blanket, and chairs to Pleasant Valley in Lenox for their Trailside Music Series. This week features the Amy Ryan Band. The event is free but registration is required.
Central Massachusetts
Celebrate butterflies with a day of educational fun for the whole family during the Butterfly Festival at Broad Meadow Brook in Worcester. Enjoy nature walks, workshops, live music, face painting, food, live caterpillar exhibits, a butterfly-friendly plant sale, and more!
Head to Wachusett Meadow in Princeton for Yoga at the Sanctuary. In this outdoor class, connect with your breath, body, mind, and nature with Wachusett Meadow as your backdrop. (adults, registration required)
Greater Boston
Bring the kids to Drumlin Farm for Children's Book Talk and Walk with artist Christie Matheson, author of Bird Watch. Search for the hidden birds in the book and then head outside to see birds at the sanctuary. (registration required)
Spend the morning Volunteering at Boston Nature Center and lend hand with the gardens and invasive plant control!
Learn all about Dragonflies and Butterflies at Broadmoor in Natick during programs geared for adults and families. (registration required)
Explore the wonderous world of Fireflies and Art at the Museum of American Bird Art in Canton! Create firefly-inspired art, enjoy an ice cream sundae, and then set off for a walk in our sanctuary in search of fireflies. (families, registration required)
During Stars, S'mores, and Meteors at Blue Hills Trailside Museum, enjoy the sunset from the top of Chickatawbut Hill in Milton while you toast marshmallows around the campfire and enjoy some celestial stories. (families, registration required)
North Shore
Go on an Owl Prowl Family Campout at Ipswich River in Topsfield. Take part in nature games and hands-on activities, set up your tent, and tell stories after the sun sets. (families, registration required)
Drop in to Joppa Flats in Newburyport before the beach, after the beach, or instead of the beach to Meet Beach Creatures in a 110-gallon tide pool touch tank. Volunteers interpret the amazing animals you may or may not have seen on your own beach visits and answer all the "why, what, how" questions you want to know.
Cape Cod
Enjoy an Early Bird Walk at Wellfleet Bay. From pine woodlands and freshwater pond to salt marsh and beach, the sanctuary's diverse natural communities offer diverse bird sightings. (adults, registration required)
South of Boston
Allens Pond in South Dartmouth is hosting their annual Duck Derby. Watch the event or enter from afar — you could win a trip anywhere in the world!
Head to Duxbury Beach for a Family Fun Day Compass Treasure Hunt. Learn how to use a compass and search for buried treasure… maybe even talk like a pirate!