Volunteer, go birding, take a nature walk, explore vernal pools, attend a climate cafe, search for salamanders, and more at a wildlife sanctuary this weekend.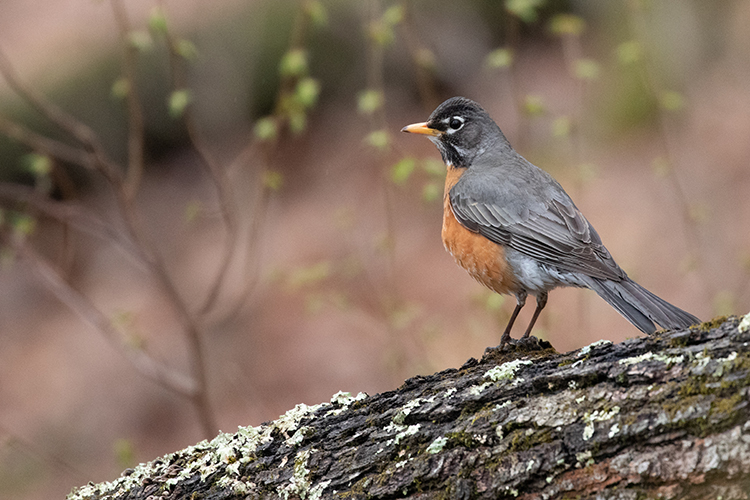 Statewide
Lend a helping hand at one of 14 wildlife sanctuaries as part of Statewide Volunteer Day on Saturday morning. (adults and children, registration required)
Greater Boston
Explore a Vernal Pool at Broadmoor in Natick and discover some of the fantastic creatures that live there, from frogs and tadpoles to fairy shrimp. (families, registration required)

Head to Stony Brook in Norfolk for an Earth Day/Arbor Day Celebration. Expect children's nature games and crafts, music, tree planting demonstrations, and a guided walking tour.
Go on a Family Nature Exploration at Moose Hill in Sharon. Enjoy a short walk where you will have plenty of time to observe, explore, and discover. (families, registration required)
Start your Sunday with Daybreak Birding at Rock Meadow in Belmont with Habitat Education Center. (adults, registration required)
Do a little Spring Gardening at Boston Nature Center. Learn how garden plants affect the soil quality, how to protect against drought and insects, and anything else you wonder about gardening! (families, registration suggested)
North Shore
Go Saturday Morning Birding in the Newburyport/Plum Island are — one of the best year-round birding locations in the country. Beginners and birders of all levels are welcome. (adults)
Take a Salamander Meander at Ipswich River in Topsfield searching the sanctuary's wetlands and woodlands for salamanders and other amphibians on the move. (families, registration required)
Central Massachusetts
Connect with the natural world in a healing, calming, grounding, and replenishing way through a Shinrin-Yoku "Forest Breathing" Guided Sanctuary Walk at Wachusett Meadow in Princeton. (adults, registration required)
Connecticut River Valley
Join botanist and author Ted Elliman and learn about the Wildflowers of New England. Start with an indoor presentation then go for a walk to witness the diversity of wildflowers found on Arcadia's 700 acres.
More in the Connecticut River Valley

Berkshires
Attend a Climate Cafe in Pittsfield to take part in a fun, informal conversation on climate change and how it impacts every one of us. Share your ideas and learn how to take action!
South of Boston
Go on a River Herring Ramble at Tidmarsh in Plymouth to help monitor the return of river herring. Discover why they're a vital part of coastal ecosystems in Massachusetts and throughout the Atlantic Coast. (adults and children, registration required)
Experience Awesome Amphibians at Oak Knoll in Attleboro. After a short talk, go for a hike to see where we might find some! (adults and children, registration required)
Cape Cod and Islands
During Bird Research in Action! at Wellfleet Bay, meet James and the rest of the bird banding team to learn about banding methods and the information gathered from this research. You will likely get to see live birds up-close and observe the banding process. (adults and children ages 8+, registration required)
Attend an Osprey Monitoring Training Program at Felix Neck in Edgartown to learn about osprey and help our island population by becoming a nest monitor. Volunteers are assigned a nest for the duration of the monitoring season, which runs from late April through September. (adults, registration required)