Practice yoga, go on a nature walk, search for hawks, learn how to garden for butterflies, attend a sheep festival, and more at a wildlife sanctuary this weekend.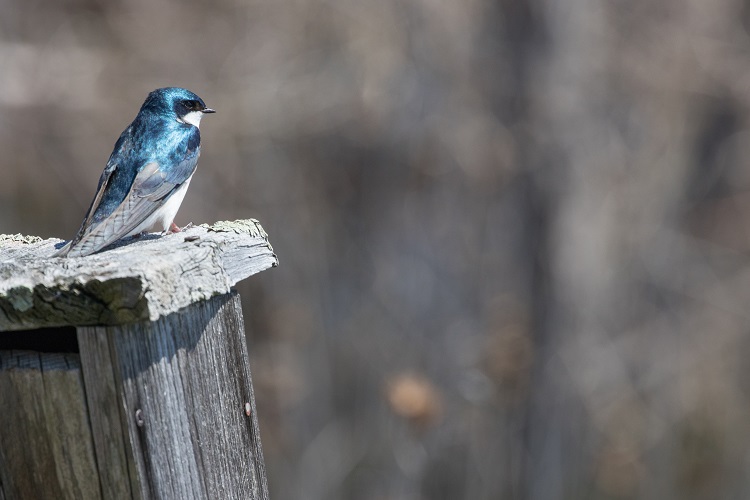 Greater Boston
Experience Yoga and Mindfulness at Habitat in Belmont. After a 45-minute slow and gentle yoga class indoors, head outside to explore the trails. (adults, registration required)
Go on a Naturalist Walk at Drumlin Farm in Lincoln, exploring the sanctuary's different habitats looking for signs of spring. (adults and children ages 12+)
Meet at Blue Hills Trailside Museum for a Woodcock Walk. Learn a little about these strange birds before venturing out in search of a male bird displaying. (adults and children ages 8+, registration required)
Enjoy a Spring Nature Walk at Boston Nature Center. Observe the beauty of spring flowers in bloom, listen to the birds as they start returning from their winter grounds, and watch for animals tracks in the fresh mud. (families, registration required)
Are you Wild about Reptiles? If so head to Broadmoor in Natick to meet some of the species of reptiles up close and take a short walk to see more reptiles in the wild.
Take a Sunday Saunter at Moose Hill in Sharon to experience nature through the seasons. This walk will focus on vernal pool ecology. (adults)
North Shore
Head over to Ipswich River in Topsfield to learn how to Attract Butterflies and Hummingbirds to Your Landscape. Get info on landscaping with native plants and learn why they are necessary to sustain native insect, bird, and animal species. (adults, registration required)
Experience Spring Hawkwatching with Joppa Flats in Newburyport. Start with an indoor presentation to find out everything you need to know before heading out on a field trip to Plum Island to practice your hawk ID skills. (adults, registration required)
Central Massachusetts
Meet Finch, Monarch, Willow, and the rest of Wachusett Meadow's flock during the Sheep and Wool Festival in Princeton. Enjoy sheep shearing demonstrations, local vendors, crafters, kid's activities, and more.
Bring your preschooler to Broad Meadow Brook in Worcester for Story Hour. Listen to a story, go for a walk, and make a craft. (families, registration required)
Connecticut River Valley
Explore Arcadia's unique floodplain forest during Canoeing Mill River in Easthampton and Northampton. Identify spring plants on the shore, as well as aquatic plants, look for returning songbirds, and watch for Great Blue Herons. (adults registration required)
More in the Connecticut River Valley
Cape Cod and Islands
Celebrate Spring at Wellfleet Bay during a leisurely hike to discover flowers blooming, birds returning and more as the sanctuary springs back to life. (adults registration required)
Spend the afternoon in the Chillmark Library for Chowder and Chat. Learn about Felix Neck's citizen science programs and enjoy some chowder.