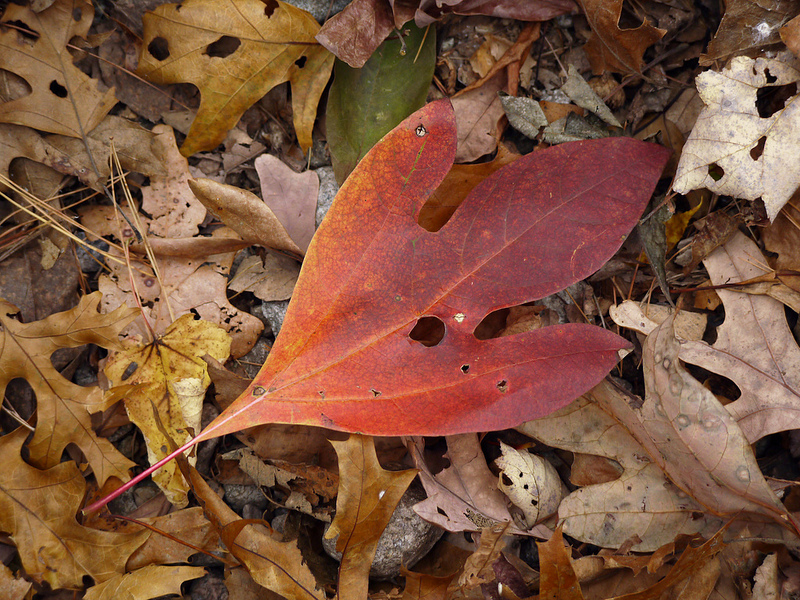 We've got plenty of weekend activities at our wildlife sanctuaries. Enjoy the delights of mid-autumn, including migratory birds, lovely leaves, and the starry sky.
See migratory birds up close and in hand at a Bird Banding Demonstration at Wellfleet Bay

. Learn 

how banding studies are helping researchers discover the secret lives of songbirds. (All, registration required)
Find Magnificent Leaves at the Boston Nature Center in Mattapan. Take the whole family on a leisurely stroll through the wildlife sanctuary and enjoy hands-on activities and an art project. (Family, preregistration encouraged but walk-ins welcome)
During Waterfowl in Greater Worcester, search lakes and ponds for an assortment of beautiful ducks and grebes that stop over on their trip south. This trip departs from Broad Meadow Brook. (Adult, registration required)
Take an Autumn Walk at Graves Farm in Williamsburg and explore fields, forests, and wetlands. Play some games, learn how wildlife is preparing for winter, and look for salamanders, insects, birds, and evidence of deer and moose. (All, registration required)
Want to sharpen your birding skills? Come to Birding Basics: Beaks, Wings, and Tails at North River in Marshfield. Learn birding tricks of the trade with plenty of individualized instruction. (Adult, registration required)
Find otherworldly beauty at A Mid-Autumn's Starry Night at Ipswich River in Topsfield. First, discover the wonders of the sky with an indoor presentation. Then, weather permitting, head outside to look through telescopes provided by local astronomers. (All, registration required)
Have the perfect autumn morning with Foliage and Cider at Laughing Brook in Hampden. View colorful leaves on wide variety of tree species and learn the science behind the different hues. After a brisk walk, enjoy glass of New England cider. (Adult, registration required)
Enjoy a grownup take on Halloween with a Lily Pond Ghost Hike sponsored by Connecticut River Valley wildlife sanctuaries. Join a historian for a walk through a forgotten sphagnum bog rich in cultural lore and recall the memories of colonial-era ghosts that may still inhabit this special landscape. (Adult, registration required)
For a full listing, visit our online program catalog, where you can register online for most of our programs.