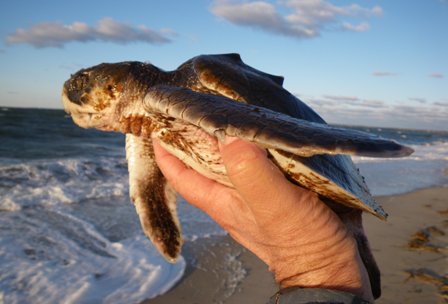 Turkey trivia, clam chowder, sea turtles, and sea birds are just a few of the ways you can learn about and enjoy nature with us this weekend.
Saturday
Sunday
Late November provides an opportunity to enjoy the remaining fall migrants as well as wintering species. On Birding from Nahant to East Boston with Joppa Flats, we will explore hot spots in the northern section of Boston Harbor, to look for sea ducks, loons, grebes,  purple sandpipers, and northern harriers, with possible sightings of black-headed and mew gulls, king eiders, and Barrow's goldeneyes. (registration required)
Moose Hill in Sharon is also giving families a chance to learn some Thanksgiving trivia with their Turkey Trot program. You'll search for turkey habitats, make a special turkey project that can brighten up your holiday table, and take part in a gobbling contest. (registration required)
For a full listing of programs, visit our online program catalog, where you can now register online for many of our programs.
Photo © TurtleJournal.com