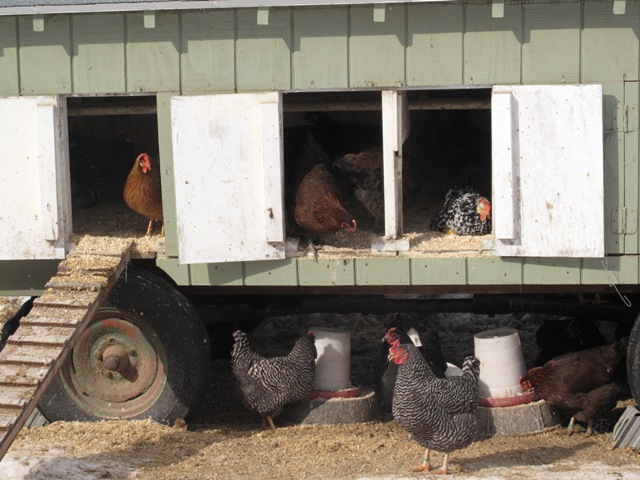 Learn how to raise backyard chickens, go on an owl prowl, take a skull and bones workshop, and more with us this weekend.
As part of Wachusett Meadow's Friday Night Lecture series, Dianne Davis will speak about her book Eagle One: Raising Bald Eagles, a Wildlife Memoir. Davis will share her experience with eagle restoration in Massachusetts, describing a summer living with and caring for eight bald eagle chicks for release into the wild. (registration required)
Chickens are easy to raise, provide eggs and meat, add nutrients to your compost pile, work your garden soil, and help control insect pests. During Drumlin Farm's Know Your Food: Backyard Chickens, we'll cover breeds of chickens, housing and feeding needs, egg production and more. We'll work with the chickens for some practical hands-on experience and cover handling, feeding, checking for egg laying, and any other chicken questions that come up. (registration required)
It is never too early to start to appreciate the wonders of nature! During First Child in the Woods at Arcadia in Easthampton and Northampton, explore the nature and beauty of the wildlife sanctuary with your youngster, meet other parents and caregivers, get exercise, and learning about the natural world. This walk will be on fairly level ground so as to accommodate carriages or backpack kids. (registration required)
Explore the world of owls during Blue Hills Trailside Museum's Owl Prowl for Adults. We will begin at the museum to meet a few of the museum's resident owls, learn some of the tricks of searching for wild owls, and enjoy coffee or another hot beverage. After this introduction, the group will leave on an early morning hike in search of owls and other local nocturnal life. (registration is required)
Have you ever found a skull or bone while hiking and wondered what animal it came from? Skeletal remains represent some of the most prevalent and interesting evidence of the animals that share the environment with us. The Skull and Bones Workshop at Felix Neck on the Vineyard is designed for naturalists, teachers, trackers, and anyone interested in learning more about the natural world (registration required).
Have you ever wanted to get up close and personal with reptiles and amphibians? Well, here's your chance! Join entomologist and herpetological enthusiast Teá Kesting-Handly for All Things Slimy and Scaly at Boston Nature Center, a presentation on these fascinating creatures. There will be opportunities to see live animals while learning about their behavior. (registration required)
For a full listing of programs, visit our online program catalog, where you can now register online for many of our programs.