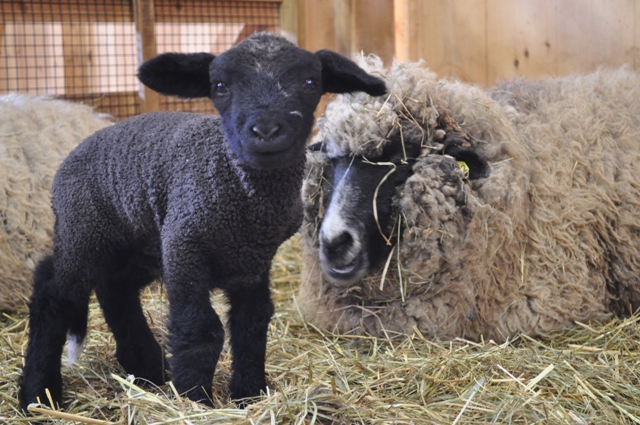 Sheep fest, bat houses, vernal pools, skull identification, green living tips, and an artist talk are just a selection of the programs scheduled for this weekend.
Families & Adults
Celebrate all things sheep at Drumlin Farm's annual festival, Woolapalooza on Saturday in Lincoln. Highlights include baby lambs, traditional hand shearing of our ewes, and opportunities to watch border collies herding sheep. Local fiber artisans will offer demonstrations and sell their handmade products. Please note: Since this is a fundraising event, tickets to the festival are required for entrance to the farm.
Having bat houses on your property is a way to enjoy observing these useful predators of mosquitoes. Join Rene Laubach, bat enthusiast, as he demonstrates how to construct a bat house during Bat House Making Workshop at Pleasant Valley in Lenox. (registration required)
Vernal pools are homes to frogs, salamanders, and even fairy shrimp. Find out about these incredible, temporary bodies of water and visit one during Vernal Pool Mysteries at Blue Hills Trailside Museum in Milton. These "wicked big puddles" may be one of the best places to study the relative health of the nature of Massachusetts. (registration required)
Adults
Have you ever found a skull or bone while hiking and wondered what animal it came from? Find out during the Skull and Bone Identification Workshop at Ipswich River in Topsfield, which is designed for naturalists, teachers, trackers, and anyone interested in learning more about the natural world. (registration required)
Wellfleet Bay invites you to explore with us the connections between people, wildlife, and the changing climate. During the first of their Spring Speaker Series, John Rogers, a senior energy analyst at the Union of Concerned Scientists will discuss Practical Steps for Low-Carbon Living. (registration required)
On Sunday, attend an informal gallery talk to hear artist Anne S. Faust reveal the stories behind the vibrant silkscreen images of birds around the world that are part of her A Life List in Silkscreen exhibition at The Museum of American Bird Art.
For a full listing of programs, visit our online program catalog, where you can now register online for many of our programs.