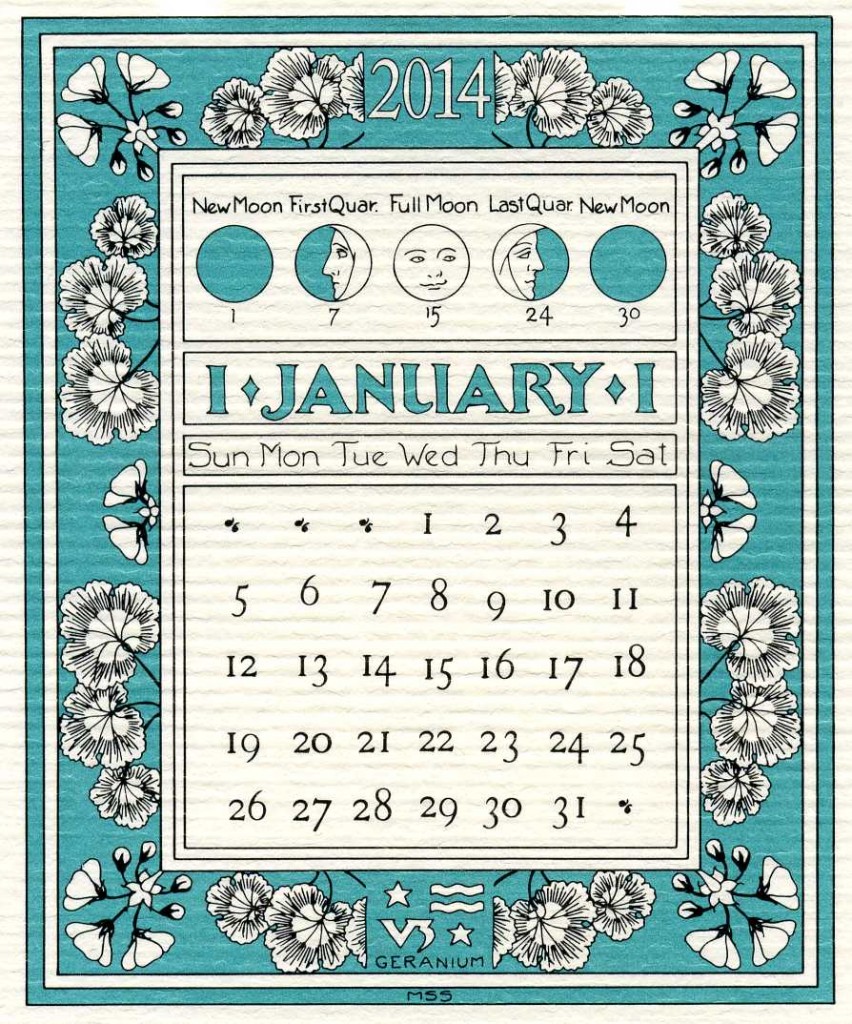 The holiday season is all about traditions. One tradition that we hold very dear at Mass Audubon is the petite Ring-Standard Calendar. Since we began selling it decades ago, people from all over the country (and beyond) eagerly await the day the calendar goes on sale and then proceed to order dozens to distribute to family, friends, and co-workers.
Makings of a Tradition
In 1897, one year after Mass Audubon was founded, artist Louise B. Graves found herself frustrated by the selections of calendars available, all being "too big, too difficult to hang, or too full of inappropriate verse." She took matters into her own hands and developed a prototype for a friend. Its delicate, turn-of-the-century natural appeal was quickly noticed, and it didn't take long before Louise had a small business with a dedicated following.
Ready to retire in the early 1940s, Louise chose Mary Sage Shakespeare (known as Polly to friends) to oversee the design and production of future calendars. A decade later, Polly began working for Mass Audubon, first at the Visual Arts Center (now the Museum of American Bird Art) and then as a staff illustrator at Headquarters in Lincoln. Eventually she donated the rights to the calendar, along with all of the original existing artwork, to Mass Audubon to carry on the legacy.
Beauty in Details
Looking through the archives and selecting the design for the next calendar is always the highlight of Audubon Shop Retail Manager Ruth Smith's year. Every year has a different color scheme and "theme," and each month within that year features a unique set of intricate ink drawings highlighting plants, animals, or nature symbols as well as the phases of the moon.
Printed on heavy-stock recycled paper, the 3.25 inch by 4.25 inch calendar is bound by two small rings and is self-standing. The 2014 design was originally drawn by Mary Sage Shakespeare for the 1951 edition and features a vibrant botanical motif in a lovely shade of turquoise.
You can order a calendar online or pick it up at the Mass Audubon Shop in Lincoln. But don't wait too long. The calendar often sells out come the new year.