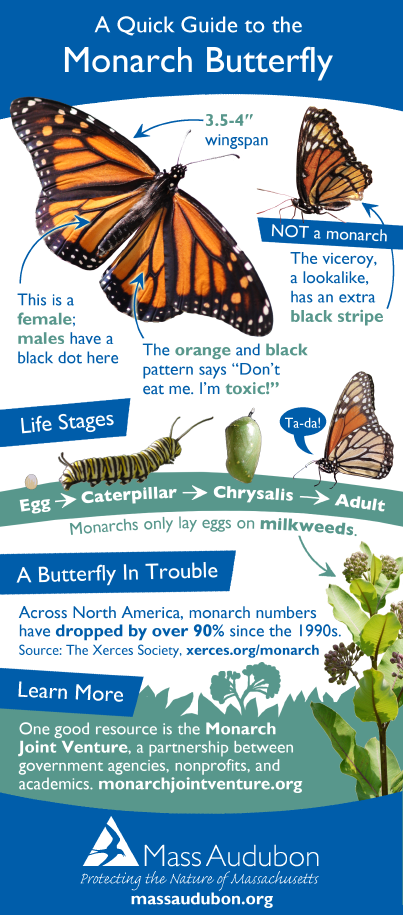 The Case of the Missing Monarchs, which we reported on last summer, continues. For the second year in a row, observers are noting very few of these beloved bright orange fixtures of summer.
Their absence brings up a lot of questions, many of which cannot yet be answered conclusively. What we do know:
Monarch wintering habitat in the mountain forests of central Mexico has been greatly depleted in recent decades.
Because monarchs travel over such a wide area, they're vulnerable to environmental change all along their route.
Stay Informed
There are many great resources closely monitoring the monarch situation including:
The Monarch Joint Venture, a partnership of federal and state agencies, non-governmental agencies, and academic programs.
The Xerces Society, 

 a nonprofit organization that protects wildlife through the conservation of invertebrates and their habitat.

And, locally, the Massachusetts Butterfly Club, a chapter of the North American Butterfly Association.
Spread the Word
The more people that know about the monarch's plight the better. Share our Quick Guide to Monarchs, which explains how to identify a monarch (versus its lookalike, the viceroy) as well as other useful information.