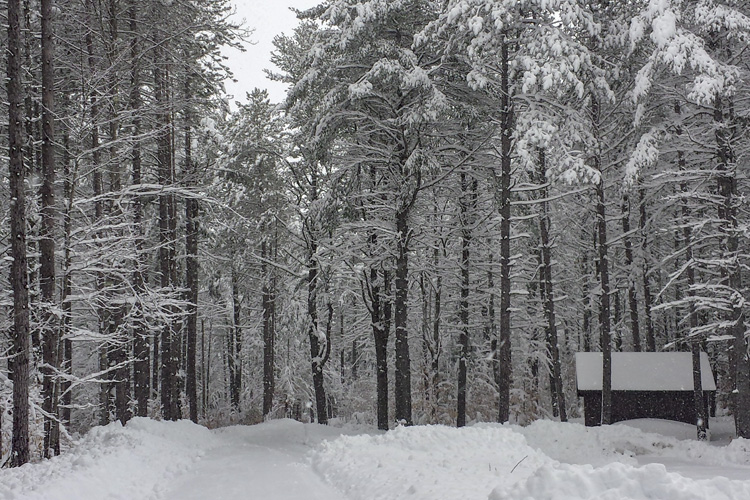 It's cold out there! You might be tempted to hole up inside, counting down the months until the snow melts and summer camp arrives. But just because its cold doesn't mean there aren't adventures to be had and fascinating nature to explore!
We are excited to partner with Drumlin Farm Wildlife Sanctuary in Lincoln and Habitat Education Center in Belmont to offer Mass Audubon Camps Teen Adventure Trip: Winter in the Whites. Winter in the Whites is a weeklong outdoor adventure where you'll learn new skills and get a chance to see nature in a new way.
We'll start with a couple of days in the Wildwood yurts, learning the basics of winter camping, snowshoeing up Mount Monadnock, and meeting with natural history professionals to learn about the unique nature available to us in winter. Next, we'll head north to the White Mountains to explore Cardigan Reservation where we'll put new skills to the test with a summit attempt and a night spent in a cozy, high-alpine cabin.
A Note from Trip Leader Kyle:
I've been spending my summers outdoors ever since I can remember. As a child, it was playing with the dogs or riding bikes with friends through the fields and foothills surrounding the little desert town where I grew up. As I grew into my teen years it became Boy Scouts and summer camps, and then working at summer camp and as a guide as a young adult. Winter though? Other than an occasional scout Klondike derby or school ski trip I didn't really venture out in the winter until my second trip through college, studying outdoor education.
Suddenly winter became mandatory, and WOW had I been missing out! Winter adventures are a whole new world. Familiar places become new again; not only has the scenery changed, but the whole natural world around us can be viewed in new and unique ways.
The entire character of the outdoors changes. Bare winter branches open up sights and treasures hidden by foliage the rest of the year. A fresh coat of snow creates fairy-tale landscapes. There is no better time for finding some usually hard-to-spot wildlife. Otters and Moose are easier to find in the winter. Here at Wildwood, we have the chance to spot at least three species of owl we don't usually see in the summer. Even the snow itself offers unique chances for learning.
I'm excited to share these unique winter experiences, and can't wait to see you at Wildwood in a few weeks!
---
About the Leaders: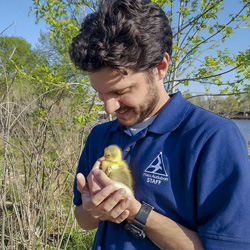 Paul Kelley has a Master's degree in Environmental Education from Southern Oregon University and has led backpacking trips on the east coast, west coast, and New Zealand. His passion is to mix adventure education with natural history, creating opportunities that stimulate both body and mind, leading to a wholesome outdoor experience. He is the Onsite Education Coordinator at Mass Audubon's Habitat in Belmont.
---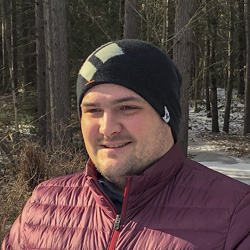 Kyle Branin is the Teen Program Coordinator at Mass Audubon's Wildwood Camp. He has taught and guided backpacking across the country. Kyle believes backcountry travel offers a unique nature immersion and loves facilitating this connection to nature for others while teaching the skills to move through our natural world comfortably and harmoniously. He has a degree in Outdoor Education from Southern Utah University and is a Leave No Trace Master Educator.
To encourage folks to get out and experience nature in the winter, this trip is being offered at a special rate of $1,100 for Mass Audubon members, a significant savings compared to similar trips in the summer.