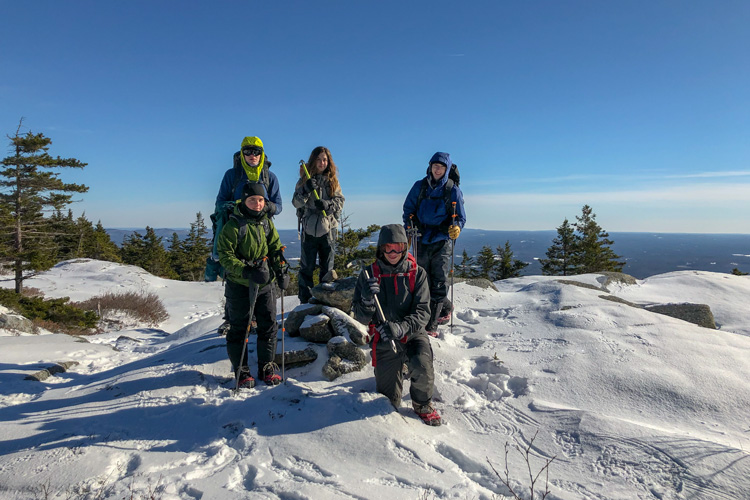 Starting in November and running through the month of April, you and your family are invited to join Wildwood staff on the third Saturday of every month as we go on hikes throughout Massachusetts and southern New Hampshire. Locations and times for our Family Hiking Series will vary, but the fun is guaranteed!
We started off close to home at Mount Monadnock, but next month we will travel to western Massachusetts where we will join with Arcadia Wildlife Sanctuary for their solstice celebration on December 21 and an ascent of Mount Tom. Please register online to join us for this trip! Save the date for our first hike of the new year when we head south of Boston to hike Blue Hills on January 18.
When you register, you will receive a letter detailing what to pack, where to park and what time we will start our hike. These hikes will be a great way to get outside year-round and truly connect with nature as we visit new places in and around Massachusetts. Pack a lunch and hike with us every month!