This February, Wildwood partnered with Drumlin Farm Wildlife Sanctuary and Habitat Education Center & Wildlife Sanctuary to offer our first-ever vacation week Teen Adventure Trip! We spent an amazing week together exploring winter destinations throughout New Hampshire.
The trip started off Sunday afternoon in Belmont with some quick get-to-know-you games in the nature center at Habitat. We then moved to Wildwood in Rindge, New Hampshire, and settled into our home base for the next three nights: camping out in a Yurt!
Monday morning brought us an almost bird-free bird walk but Paul and Lucy from Habitat were still able to teach us much about the nature of Wildwood and Annett State Forest. One highlight of the day was learning about ice travel and crossing a frozen pond to access normally hard-to-reach sections of the state forest. One teen trekker described the experience of crossing a frozen pond as "surreal" and later called it a highlight of the entire trip.

Tuesday was widely considered a top highlight of the trip as we learned the basics of winter mountaineering with EMS Climbing School during a summit of Mount Monadnock. Everyone had a blast learning the basics of self-arrest and the use of ice axes and trekking poles to help move up steep rock and ice. Despite temps below zero and some stiff winds, we enjoyed lots of sunshine and everyone successfully summited.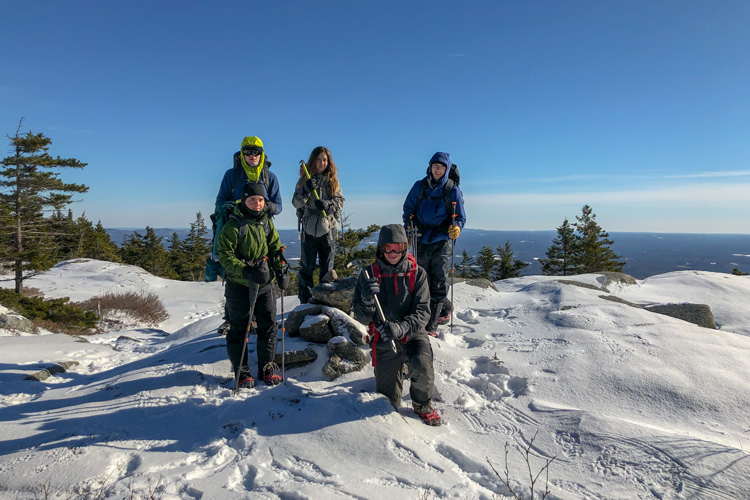 Wednesday brought us to AMC's Cardigan Reservation on the southern edge of the White Mountains. After showers (hallelujah!), a good night's sleep, and a hot meal prepared by the amazing staff at the lodge, we geared up and headed out for two days and nights of putting our new winter skills to the test with some backpacking.
Thursday afternoon found us traversing the exposed ridge that makes up Firescrew Mountain and Mount Cardigan—a moment many were still talking about at the end of the week. We again faced stiff winds with gusts well above 50 mph and temps below zero, this time without much sunshine to aid us.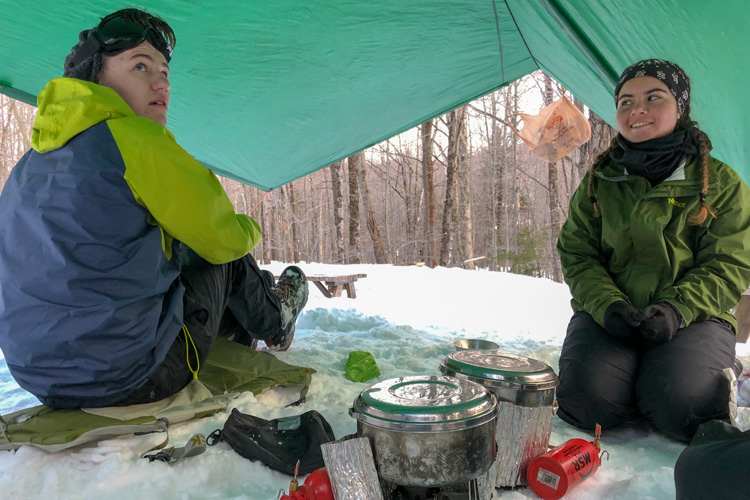 Much of our time on the ridge was spent on snowshoes as we crossed deep snow or occasionally solid ice. Most of the ridge, including the sparse trees, was covered in rime ice, which occurs when fog, harsh winds, and extremely low temperatures combine to coat most surfaces with a layer of solid ice. Despite the harsh conditions needed for the formation of rime ice, it's a fascinating and beautiful natural phenomenon. A cozy night at AMC's High Cabin—a shelter just below the tree-line on Mount Cardigan­—was a fitting ending to a challenging day.
High Cabin was a hit! Not only was there a wood-burning stove to keep the temperature up, there was a Boogie Bass (singing fish) someone had hung above the door to serenade us with Bobby McFerrin. The cabin also provided a sheltered spot for everyone to learn some new card games.
Friday morning we were up before the sun for a short hike out to PJ Ledge to watch the sunrise, for which Mount Cardigan is famous. A mellow hike through beautiful hemlock groves brought us off the mountain and to the final test of our winter camping skills, a night spent outdoors with tents, tarps, and no buildings in sight.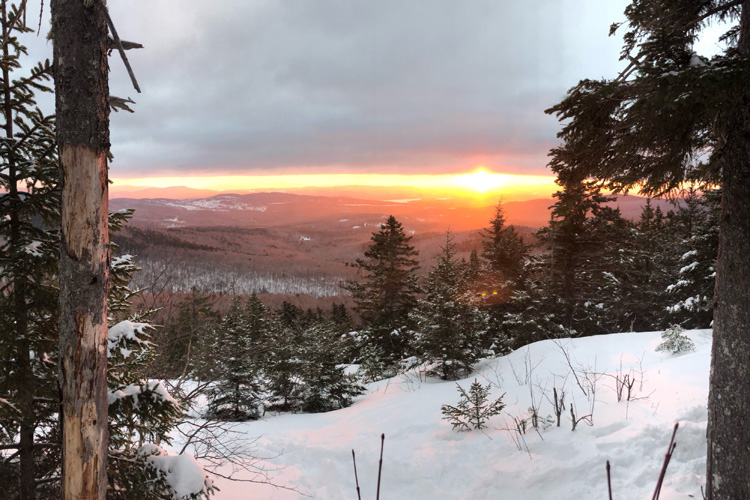 A short hike Saturday morning took us back to our van. On the way back to Belmont, we stopped for some hot chocolate and reflections, a great chance for everyone to share their highs, lows, and what they'd learned. The trip culminated with a walk around Habitat and some final reflections on how building outdoor skills and adventures like Winter in the Whites connect us to nature and equip us to explore more of the stunning nature available to us here in New England.
All in all, it was a trip full of rewarding challenges and terrific memories! View the full slideshow of trip highlights and check out the amazing Teen Adventure Trips we have planned for this summer!
View the full Winter in the Whites slideshow >
Hope to see you outside this summer!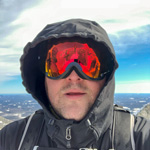 Kyle Branin
Teen Program Coordinator