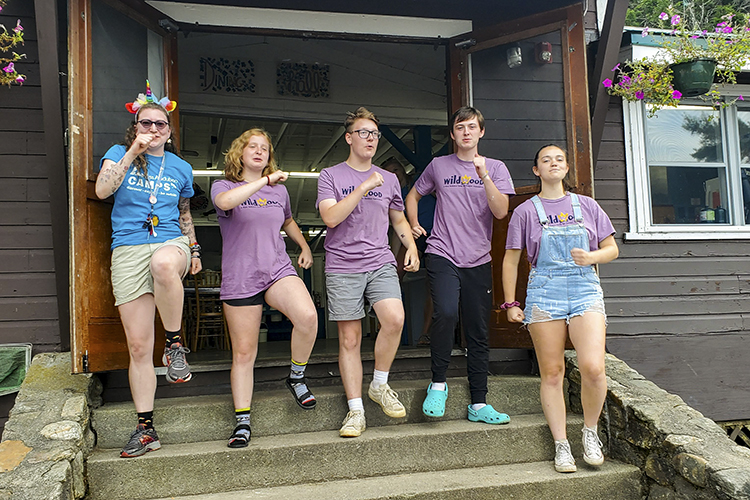 Nature needs the next generation of environmental leaders to be ready!
Over the last few years, the teen leadership programs at Wildwood have undergone some changes to better support the Mass Audubon and Wildwood mission. We are excited to announce that going forward our teen leadership program will be called the Environmental Leadership Program (ELP). This better reflects the program's offerings and goals and will help to set it apart from programs offered at other camps. The goal of ELP is to equip and encourage teens entering grades 10+ to be effective environmental advocates and conservation leaders in their homes and communities.
The Environmental Leadership Program will mirror the progressive nature of Leaders-in-Training and Leaders-in-Action programs in a single two-year program.* The first year of the ELP program is a two-week camp experience where participants will learn foundational leadership skills and how to be a leader in any role within a group. Second-year ELPs spend three weeks further developing these skills so each individual can hone their own leadership strengths.
During each session, Wildwood staff will challenge teens to develop their individual leadership and community-building skills and support them as they develop their own voice and style of leadership. ELPs will also focus on an environmental or conservation topic and how they can apply their leadership skills to make a positive impact on the world.
*Note: Second-year ELPs are selected by application and interview. Teens finishing 10th or above this summer are eligible for selection. Prior LIT or Teen Adventure Trip participants are especially encouraged to apply. Contact the Wildwood office at 866-627-2267 or email us for more information.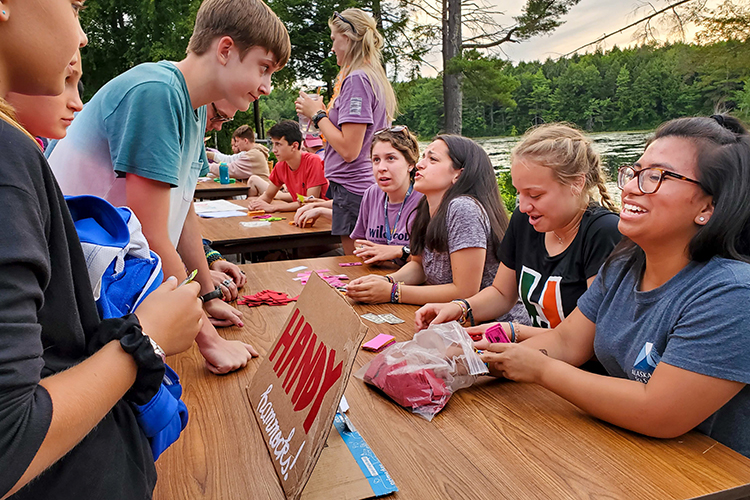 Program Details
At the beginning of each session, participants work with their ELP facilitators and each other set goals for their experience together. ELPs will then be involved in team-building activities and workshops that aim to develop their ability to help the group and individuals achieve those goals.
ELPs practice their skills by planning and facilitating a lesson or activity for their peers, helping counselors and camp staff plan and lead an evening program for the camp, and serving as role models for the entire camp community. ELPs may also meet members of the Rindge community, visit other Mass Audubon sites, and explore new habitats.
ELPs take part in a two-night camping trip during which they will plan and implement a day-long hike or other outdoor experience as a group.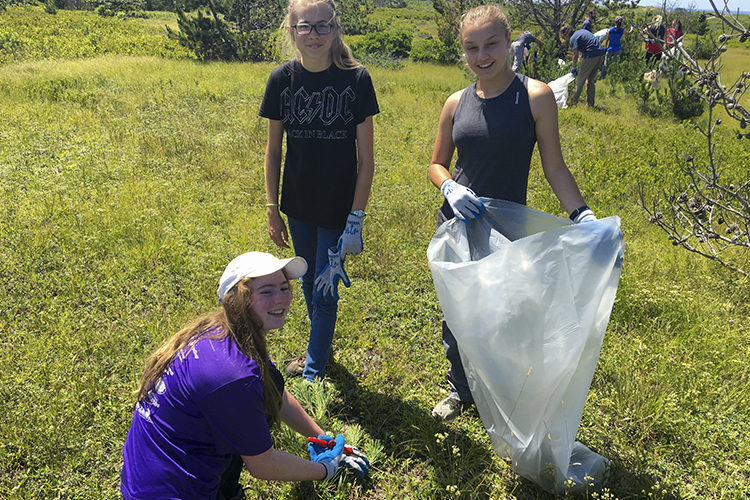 Service Projects
As part of the program's focus on leadership within groups and communities, ELPs will take part in several hours of environmentally focused service. Past service projects include sustainable agriculture at a local farm, trail building for local conservation lands, and invasive species removal for state parks. Wildwood tracks any service hours performed and early in the fall provides a letter to all ELPs documenting their service hours for progress towards honors service hours, graduation requirements, and more.
Learn more and register for the Environmental Leadership Program on our website.