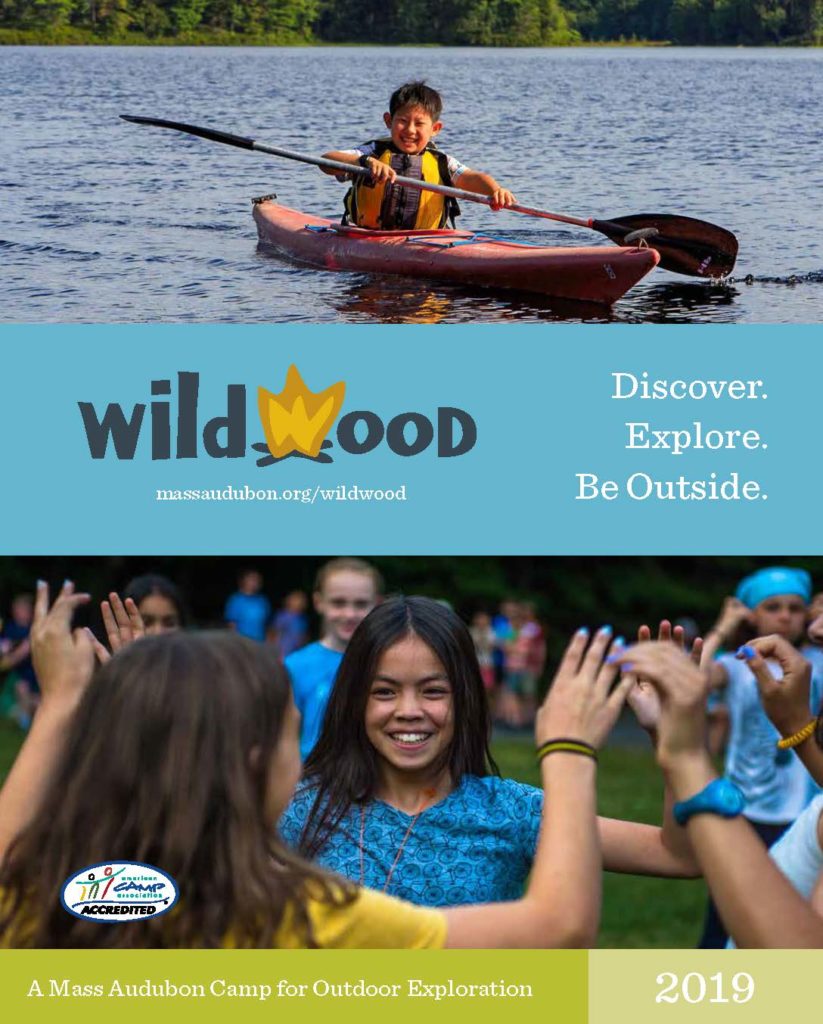 We are thrilled to announce that the 2019 Wildwood camp brochure is now available online and should be arriving in mailboxes over the next few days. We know many of our regular campers look forward to seeing photos of their friends and counselors and looking to see if a quote of theirs from the annual survey was included and we definitely look forward to sharing it with you!
A Correction to the Open House Date
We goofed and scheduled an Open House at Wildwood on May 12, which happens to be Mother's Day. Sorry about that! We have changed the date to Sunday, May 19 from 1:00–3:00 pm. We didn't catch our error in time to change it in the brochure so we will be spreading the word via blog, e-news, and social media as much as possible. Thanks so much for your understanding.
Best wishes for Happy New Year from all of us on the Wildwood team!