Experience the wonders of winter and learn new ways to enjoy the outdoors year-round during our February Vacation Week Teen Adventure Trip: Winter in the Whites!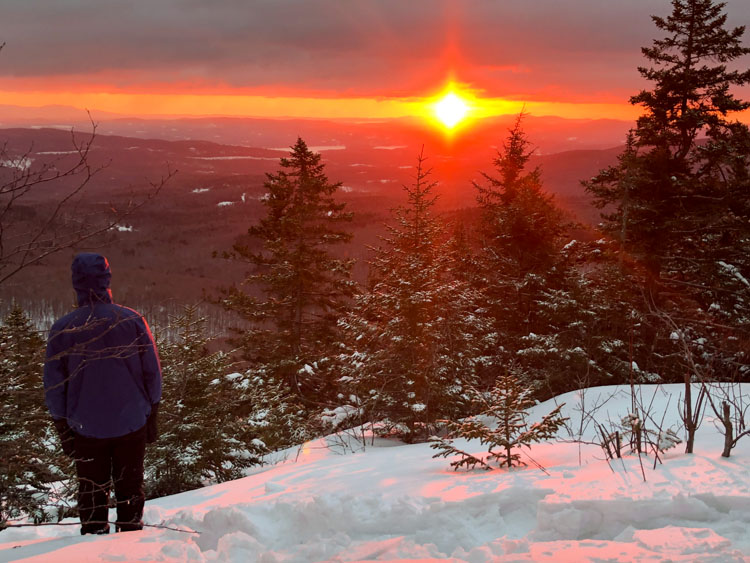 Trip Overview
This trip embraces the challenges of winter and focuses on the outdoor opportunities unique to the season. We'll explore Mount Monadnock and the White Mountains by snowshoe and learn about the natural world in winter. We'll sleep in rustic cabins, yurts, and—weather permitting—spend one night in tents to truly experience winter camping. All food and snacks will be provided and participants will learn outdoor cooking skills while taking on a share of camp cooking and cleaning duties.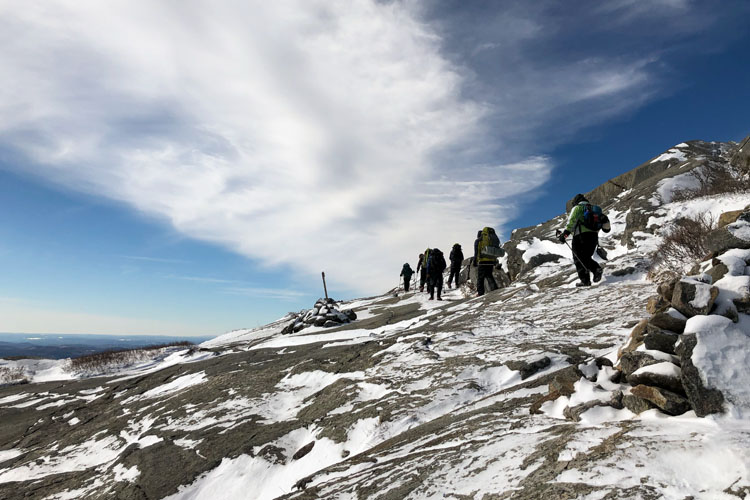 Itinerary
The week begins at Wildwood where we'll build and learn new skills, then hone them with a climb up Mount Monadnock and camping in a rustic Yurt village. Each year, we finish the week out by venturing north to explore a different location in the White Mountains.
This year, we'll head for the Crawford Notch area near the Presidential Range and the Twin Range. We'll spend a night in a cozy AMC lodge before setting out to put our new skills to the test with two nights of backpacking and summiting snow-covered peaks, including one of New Hampshire's famed 4,000-footers. We'll spend the first night in an alpine cabin, accessible only by foot, and wrap up with a night camping on (or under!) the snow.
Last year we had a great time with five teen trekkers summiting peaks and exploring the snow-covered landscape. One teen trekker described the experience as "surreal", and has continued to get outdoors, accumulating over a month of exploring the outdoors since our trip!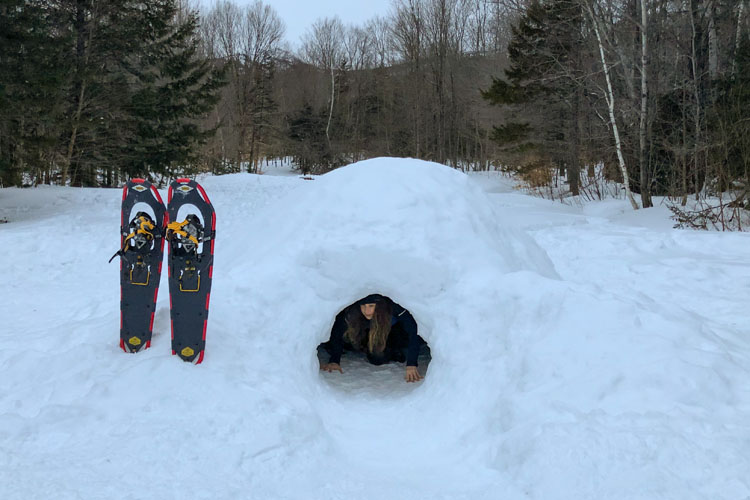 The Trip Leaders
Winter in the Whites is led by fulltime staff from Mass Audubon's Education Department who have experience guiding and teaching camping, as well as Wilderness First Aid training and experience. If you attend programs at Wildwood or Habitat Education Center you might know this year's leaders, Kyle Branin and Paul Kelley.
---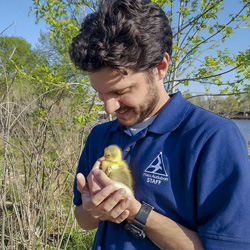 Paul Kelley is the Onsite Education Coordinator at Mass Audubon's Habitat Wildlife Sanctuary.
He has a Master's degree in environmental education from Southern Oregon University and has led backpacking trips on the east coast, west coast, and New Zealand.
His passion is to mix adventure education with natural history, creating opportunities that stimulate both body and mind, leading to a wholesome outdoor experience.
---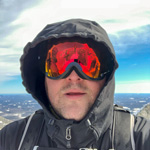 Kyle Branin is the Teen Program Coordinator at Mass Audubon's Wildwood Camp. He has a Bachelor's degree in outdoor education from Southern Utah University and is a Leave No Trace Master Educator.
He has taught and guided backpacking trips across the country. Kyle believes backcountry travel offers a unique chance for deep nature immersion and loves facilitating this connection to nature for others while teaching the skills to move through our natural world comfortably and harmoniously.
During the trip, we will also spend time with other Mass Audubon educators and outdoor professionals.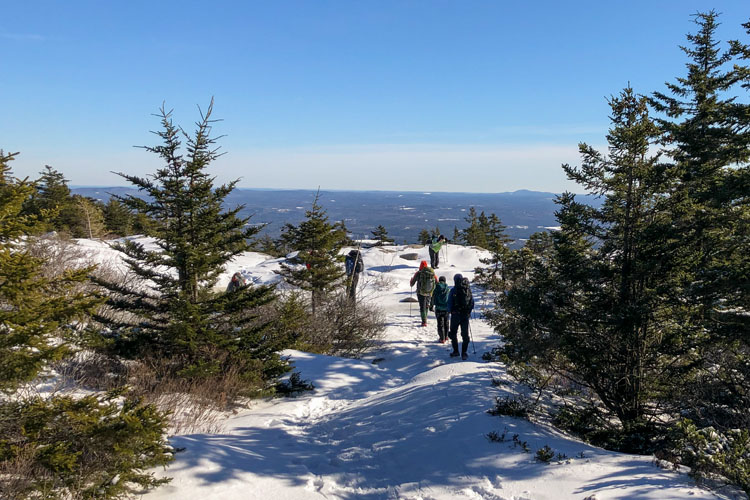 How to Sign Up
You can register online for this exciting trip of a lifetime or call the Wildwood office at 603-899-5589 to sign up—we would be more than happy to answer any questions you may have.
Winter in the Whites is led in partnership with Mass Audubon's Habitat Education Center and Wildlife Sanctuary in Belmont, MA.