Since camp ended last fall, we have been busy working on the property and have some very exciting projects to share with you. While our resources (staff time and funding) are now very limited, we were able to get some major projects done over the winter and continue to make as many improvements as we can.
The sinks in every unit now have a roof on them, so you can brush your teeth and not get wet in the rain. We also rebuilt many of the fire pits in the units.
We installed a Gaga Ball pit in the rec field and we can't wait to see lots of campers playing! (If you're not sure what Gaga is, search for videos on YouTube—it's a lot of fun!)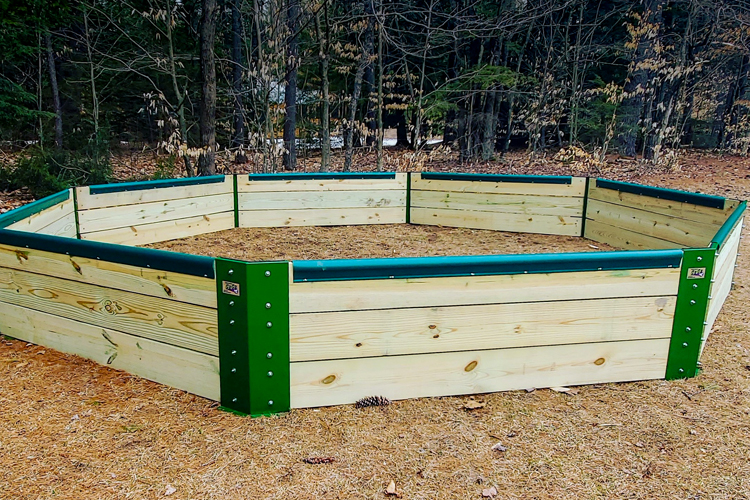 The big project we worked on was the Dining Hall. The kitchen half of the building needed some structural work, so the floor was removed down to the dirt and a new poured concrete floor installed. We learned that porcupines really liked living under the Dining Hall in the winter!
In the dining room, the wood floor has been sanded and refinished back to its original natural red oak color. We think it came out beautiful!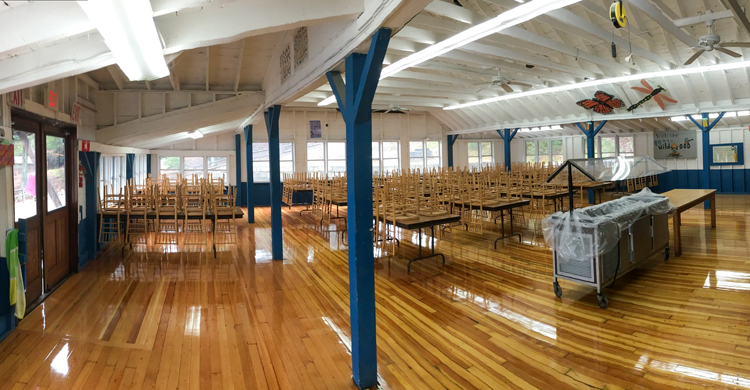 We can't wait until our campers can come and enjoy the improvements we've made and start putting that Gaga pit to good use!