It's been two months since we wrapped up camp for the summer (say WHAT???) and even though fall is beautiful at Wildwood, it can get awfully quite around camp in the off-season, making us feel nostalgic for the warm, laughter-filled days of summer. We're guessing maybe you're missing it, too, so here's a look back at some of our favorite moments.
Fourth of July Extravaganza
To celebrate our nation's birth, we had a slip 'n' slide, sponge toss games, giant Jenga, bubbles, temporary tattoos, and face-painting. The party was made complete by some really fantastic music!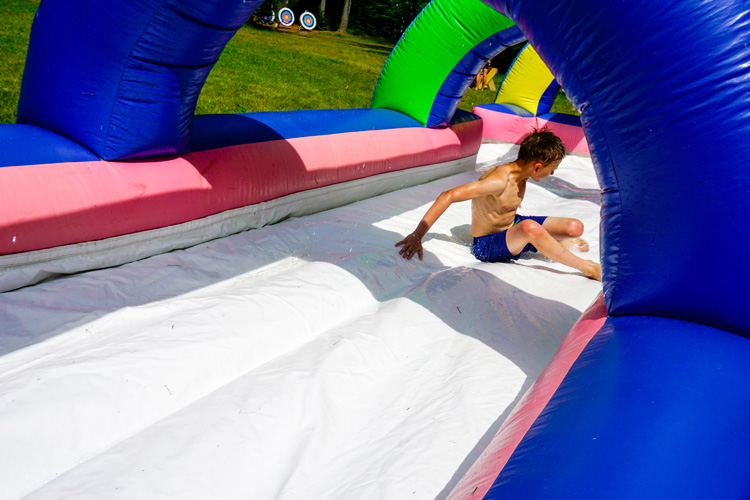 Tropical Paradise Night
Camp Director Becky's favorite moment was the Tropical Paradise Night. She says, "I stood watching our whole camp swimming, boating, dancing, and doing crafts. Everyone was smiling and being themselves; it was magical to watch. As camp director, I could not ask for more."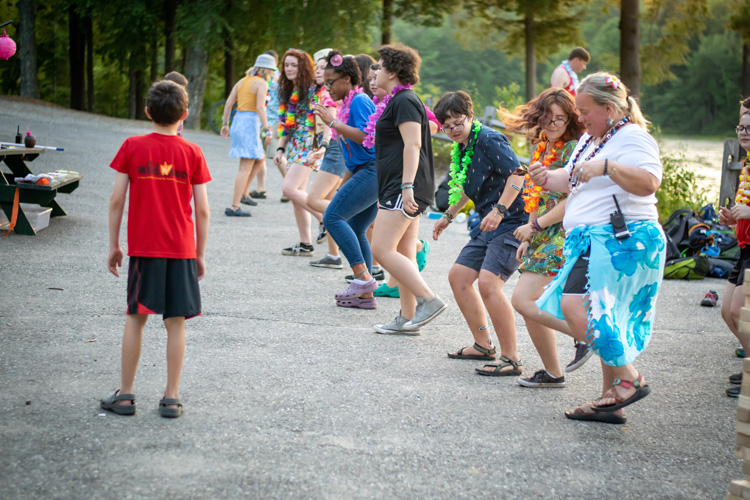 The Chill Zone Hammocks
Adding camping hammocks to The Chill Zone really took the relaxation factor to the next level. It was the perfect place to curl up with a good book during OATs (Open Activity Times).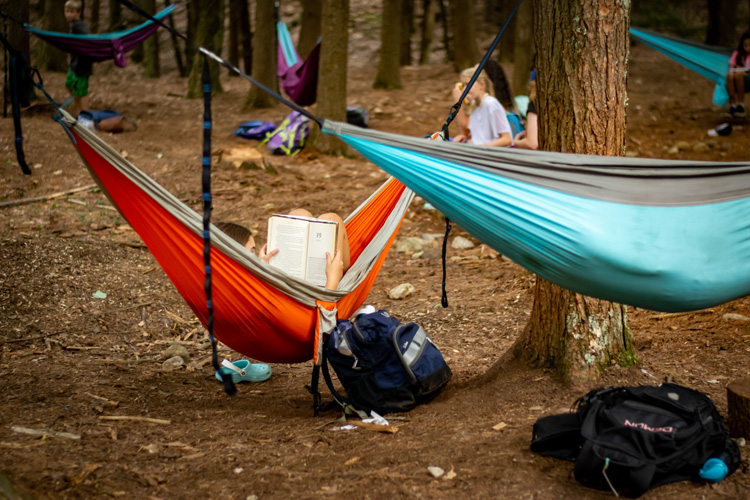 Family Camp Beach Cookouts
It was amazing to have a huge bonfire on the beach at the end of each Family Camp session. We made tons of different desserts, including churning our own ice cream, baking gingerbread cake in orange peels, cooking banana boats in foil packets on the fire, and roasting pineapple on skewers.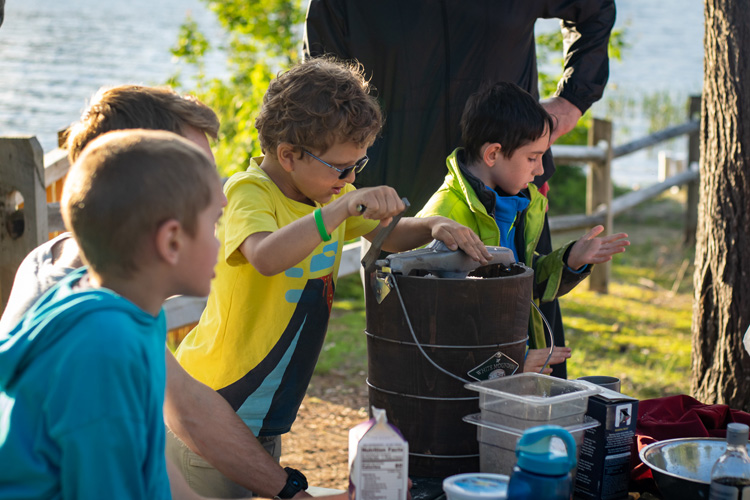 Heffalump Hunts
A time-honored tradition, Heffalump Hunts are a favorite Evening Program of many campers and staff. Counselors and LITs get so creative with their costumes and challenges for the campers!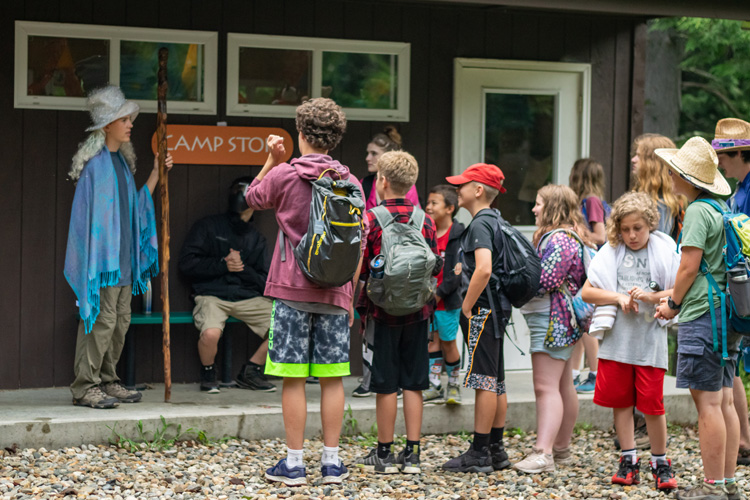 Sunday Beach Parties
On the Sunday of each two-week session, we had a camp-wide beach party, including free swim, open boating for all, fabulous music, water balloon tosses and more.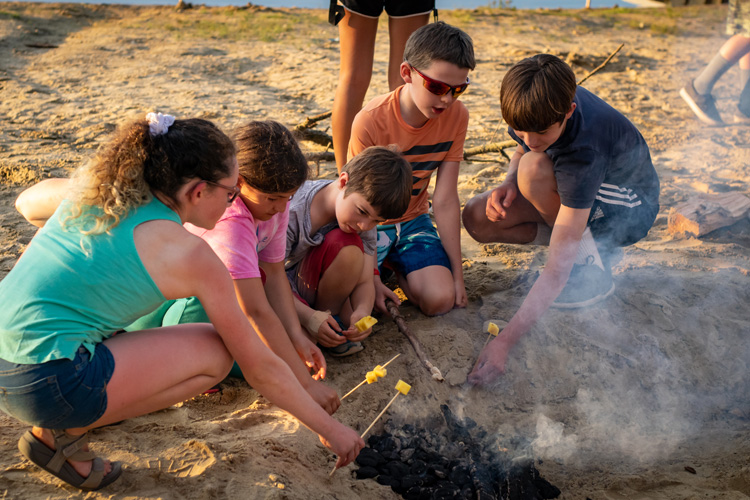 Finding Forest Friends
There is so much to find on the forest floor if you know where to look! We found tons of Red Efts (juvenile Eastern Newts—also Wildwood's mascot!) and Eastern Red-backed Salamanders this summer, along with lots of other cool creatures!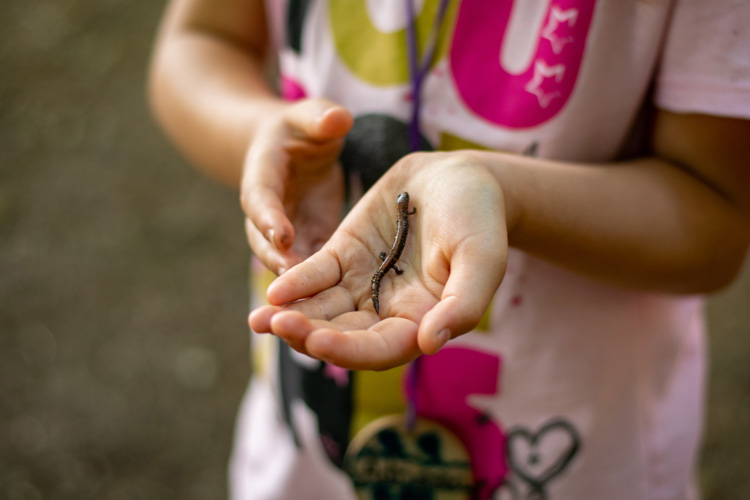 All-Camp Dance Parties
Need we say more?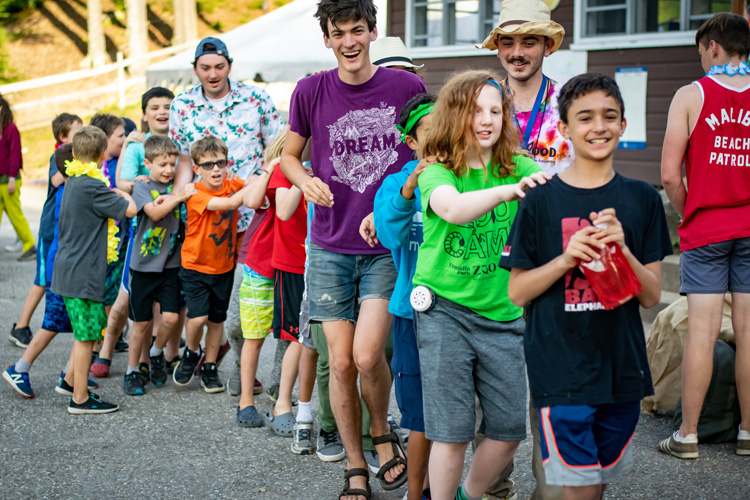 Thanks for an incredible summer, everyone! Keep checking the blog and subscribe to the Wildwood eNews to be the first to hear when we open registration for summer 2020.