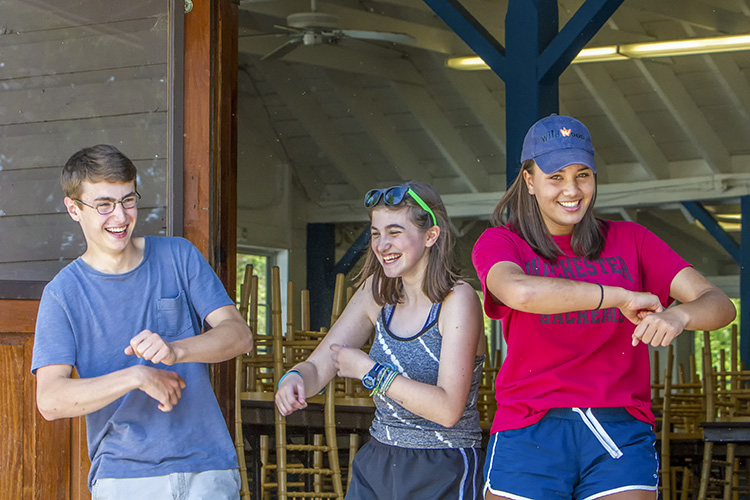 Wildwood Counselors-in-Training (CITs) are rising high school seniors who want to take the next step in their camp experience and share their skills and passion with Wildwood campers and staff. They do this through a redesigned leadership program developed to build the skills and demeanor to be a successful camp counselor in the future. Here, we answer some of the most common questions about the change in our programming.
What about Junior Counselors?
Counselors-in-Training will replace Junior Counselors (JCs) as the Wildwood program for rising seniors.
Why the change?
Changes in New Hampshire labor laws necessitated that we take a critical look at our JC program from a Human Resources perspective. This also provided a great opportunity to examine the goals of the program and whether we were delivering the best possible experience to Wildwood teens. Our new CIT program is the product of that review.
What are the differences?
The most notable difference is that rather than being employed by Mass Audubon for four weeks, CITs will attend camp for five weeks as participants.
We believe this change opens the door to several improvements to the program including:
The chance for an extended offsite camping trip with the other CITs to build outdoor skills, leadership, and natural history knowledge. The campout should also be a great chance to have some fun and build group cohesion.
More flexibility in camp responsibilities, allowing CITS more time to develop their skills and more time being campers themselves, enjoying all the activities Wildwood has to offer.
Increased time working with children and less time spent doing the behind-the-scenes grunt work it takes to keep camp running.
Greater scheduling flexibility for CITs and Wildwood. We know that seniors are busy and we know that sometimes things come up on short notice in their lives outside of camp. The change away from employment should give all parties more flexibility in dealing with this.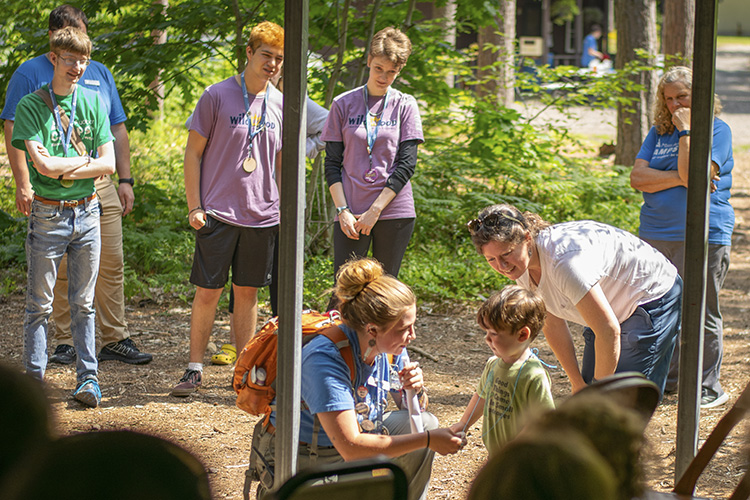 What stays the same?
Almost everything else!
CITs will still receive much of the same education and training offered to Wildwood staff.
A portion of the session will be spent living with children in different units and experiencing camp through the eyes of a counselor.
There will be a dedicated CIT director available to support the growth and development of each individual.
CITs will develop life skills like problem-solving, organization, group management, public speaking, and community building.
Being a CIT is a great résumé-builder and will give you a leg-up on returning to Wildwood as a staff member in the future. CITs will have the opportunity to participate in a résumé workshop with HR and hiring professionals.
How do I sign-up?
This program is by application and interview.
To receive the application or for any questions please contact Wildwood's Teen Programs Manager Kyle Branin at [email protected].