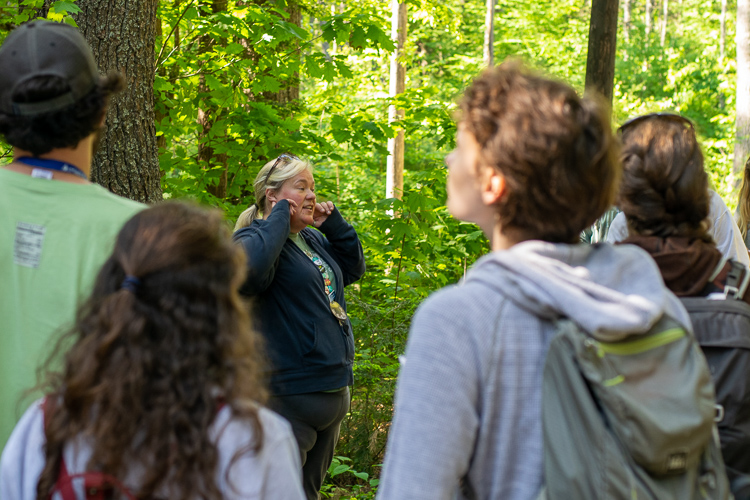 What is Bird-a-thon?
On May 15-16, Wildwood will participate in Mass Audubon's annual Bird-a-thon. 
Bird-a-thon, Mass Audubon's largest fundraiser, brings together supporters from across the state to raise essential funds for nature conservation, education, and advocacy.  Our goal is to identify as many bird species as possible in 24 hours. 
Due to COVID-19, this year's event will be a family-friendly, carbon-free, safety-focused BIRD-AT-HOME-A-THON! There are new rules and a revised point system, and the winning team will be the one that's earned the highest number of points. New this year, you can bird from any state!  Send in your bird checklist and those birds count towards our team goal.  
Not a birder? No problem! You can still earn points for your team by completing fun, nature-related activities like drawing a bird or doing a scavenger hunt.
What are we fundraising for?
Camperships! Every year, Wildwood provides over $50,000 in camperships to families in need. Will you join our team in this important fundraising effort? Ask for donations to Wildwood from your friends and family. Your efforts will make it possible for more young people to experience the magic of Wildwood.
How can I participate?
Team members can earn points for their team by birding close to home and/or by completing fun activities. In addition, every species a team sees will count towards our cooperative, statewide effort to spot all 286 bird species that can be found in Massachusetts during spring!
Set up a fundraising page, donate, and send in a list of the birds you find to be included in our official species count. Our hope is that all camp families will bird, donate, and raise money for Wildwood!
To join our team, visit the Wildwood Bird-a-thon Team Page. For more information contact Wildwood Director Becky Gilles at [email protected].