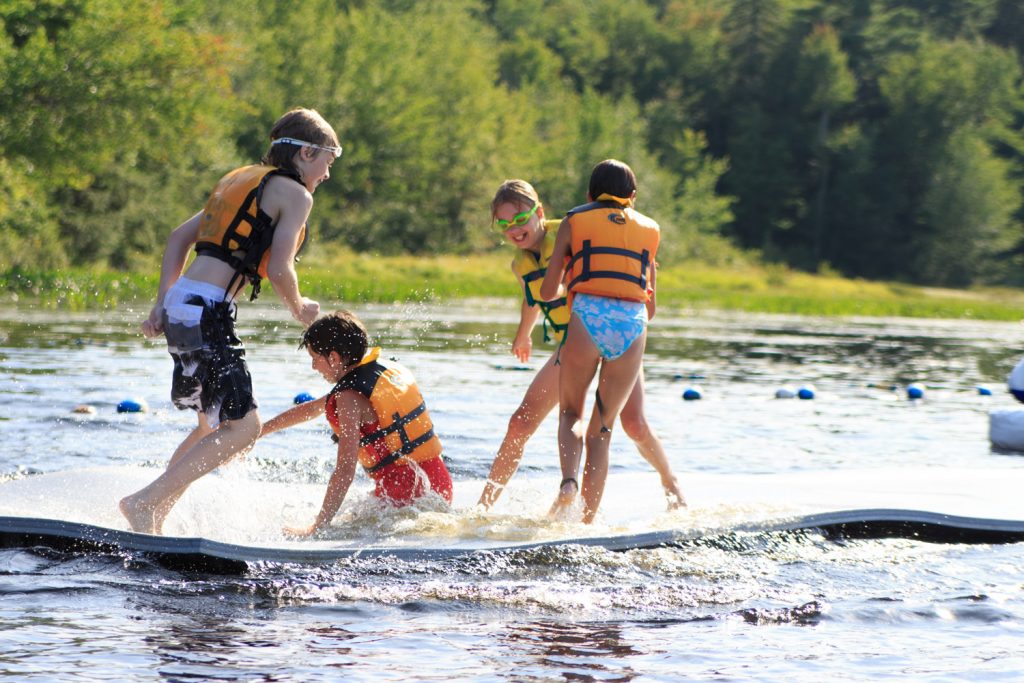 Greetings, Wildwood Friends!
It's truly a pleasure to join the Wildwood family. In my first three whirlwind weeks at Wildwood, I have enjoyed getting to know the staff, taking hikes to explore the property, and learning all the hidden trails and secret spots I never knew about. I think spring might actually arrive in Rindge, but there is still snow in many areas at camp! 
I have also toured every building and have fallen in love with the Fossey Unit Wooden Tents. I am excited to see us expand the wooden tents to the Thoreau Unit next. I am impressed with the great thought that went into designing these innovative structures which connect campers even further to the outdoors.
After more than a decade at Drumlin Farm Day Camp, it feels great to be back at a residential camp and I am looking forward to a summer full of campfires, songs, and getting to know all of the campers that come to Wildwood and their families. I can't wait to learn Wildwood's favorite camp traditions and even create new ones with you. The camp team and I are working hard and looking to the future to build an even better Wildwood for everyone who sets foot in this very special place. We've got lots of great plans in the works!
I hope to meet many of you on your first day of camp or at one of the events we have planned for this spring at Wildwood here in Rindge, NH or at Drumlin Farm Wildlife Sanctuary in Lincoln, MA.
Here's to a great summer! See you at Wildwood!
Sincerely,
Becky Gilles
Wildwood Camp Director