Anyone who has spent any length of time at summer camp knows this fundamental truth: There is so much more to camp than sunscreen, roasting s'mores, and jumping in the lake.
"The camp experience" is unique to each camper and staff member, but there are common themes that come up for everyone—those crucial life lessons that make camp such an enriching and empowering agent of change for so many young people.
Here are nine of the most important things we've learned from camp and carry with us through life in "the real world".
You Matter. Full Stop.
The world can be a harsh place and it doesn't always make us feel important as individuals. All it takes is one great counselor to set you straight and remind you that YOU. MATTER. And that includes your thoughts, feelings, ideas, dreams, memories, values, and identities—you have so much to offer the world! Let it shine!
Friends are Everything
Friends contribute so much to your well-being, both at camp and in life. A support network, large or small, of great friends who encourage you to be your truest self, support you through challenges, and celebrate your continual growth, can give you the energy and inspiration to live your best life each day.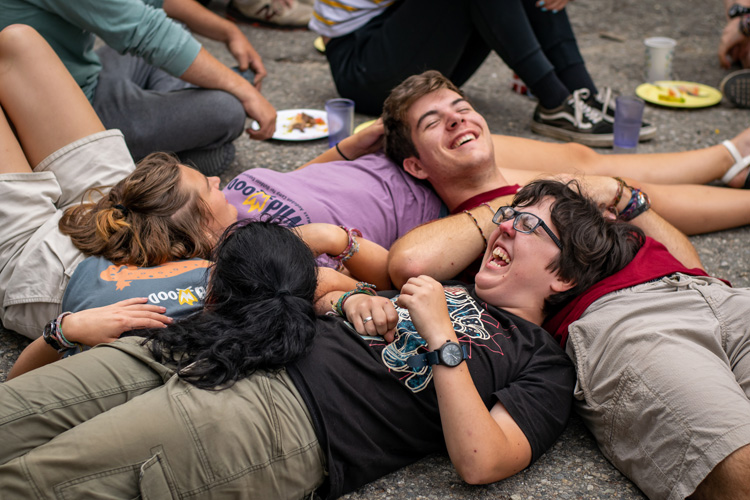 There's the Family You're Born With, and There's the Family You Choose
The saying goes that "You can't pick your family," and while that's true, especially for young kids, camp shows us that "family" can also be something fluid and empowering that you define and build for yourself.
New Things Can Be Scary…and That's Okay
Fear is a normal and healthy reaction to being confronted with something you've never experienced before. Discovering that you can allow fear of the unknown to be there, even welcome it temporarily, and go for it anyway, that's where the magic happens.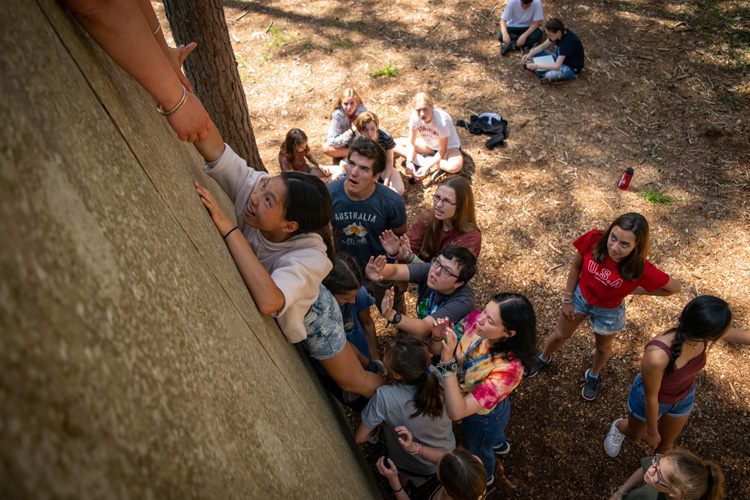 Asking for Help is More Than Okay, It's Necessary
Take a look around camp on any given day—you won't find a single person who doesn't need to ask regularly for help, advice, or support. No matter what challenge you are facing, big or small, you are never alone. Asking others for help is how we not only learn and grow from their knowledge and experience, but also build strong relationships with each other based on mutual trust and respect.
You Don't Have to Be the Best at Everything to Have Fun
At camp, thoughts like "I don't know how" or "I'm not good enough" take a back seat to "I'm learning and getting better all the time," teaching us resilience, courage, and how to trust ourselves to "figure it out." Whether it's swimming, soccer, or making new friends, you don't have to be an expert to join in, have fun, and be yourself right now in the present moment.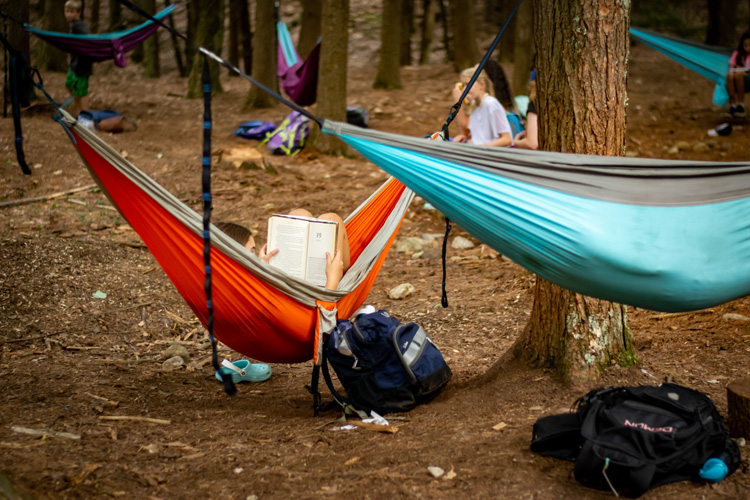 "Me-Time" is Crucial
The days are just packed at camp and our schedules are full of activities, meals, and opportunities to try new things; the days can fly by quickly, so it can feel tempting to "pack it all in," but taking time to rest, breathe, and be by yourself to recharge your batteries is critical to making sure you have the physical, mental, and emotional energy to get the most out of the rest of your time.
A Little Appreciation Goes a Long Way
It feels incredible to get an appreciative note or pat on the back for something positive we have done or accomplished and the same is true of giving that kind of gratitude to someone else. It doesn't take much to brighten someone's day or turn their whole life around with a kind word. You never know how much of an impact your words can make.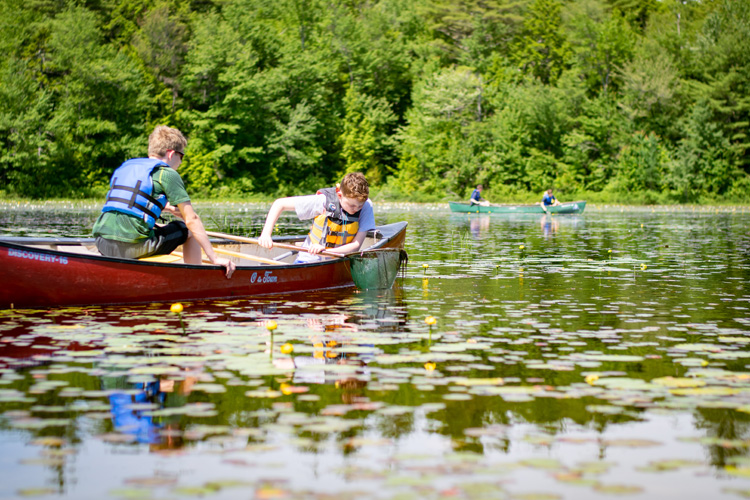 Nature Deserves Our Respect…and Needs Our Help
At Wildwood, we specialize in and focus on helping kids explore and appreciate nature and our role in protecting it, not just because we believe the natural world is important and amazing in its own right, but also because we believe that nature is a powerful pathway to a rich life full of curiosity, discovery, respect, and continual growth—the kind of life that every child deserves.