When he's not doing bird research at Wellfleet Bay's bird banding station, what biologist James Junda really likes to do is—more research!
For the past year, James has had his eye on Pine Warblers. It's a species that hasn't been studied very much and the sanctuary offers a special opportunity to do so.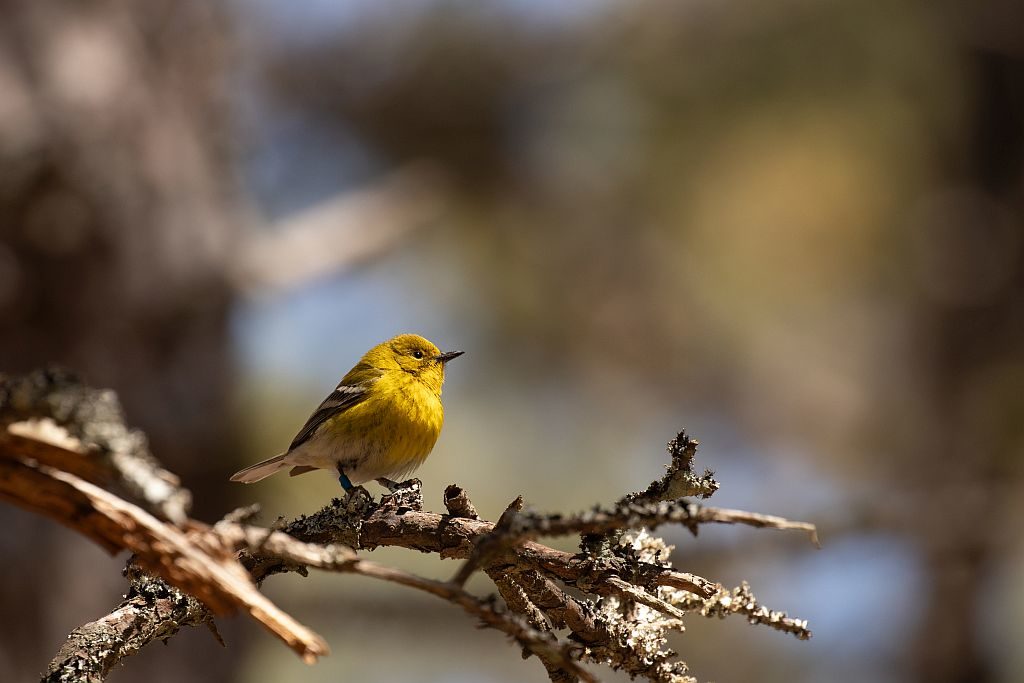 "They're very common here and they have small territories," James explains. " They can be hard (to study) because they nest atop pines that can be 100 feet high or more. It makes observing courtship and nest productivity almost impossible."
James' study site is the sanctuary campground where the pines, like most on the Outer Cape, are shorter than average. Also, the understory is less dense, making it easier to track a bird moving around in lower branches.
Last summer James and his team color-banded 15 Pine Warblers breeding in the campground. Territorial males were lured to a net by a decoy and Pine Warbler recordings. It worked within minutes.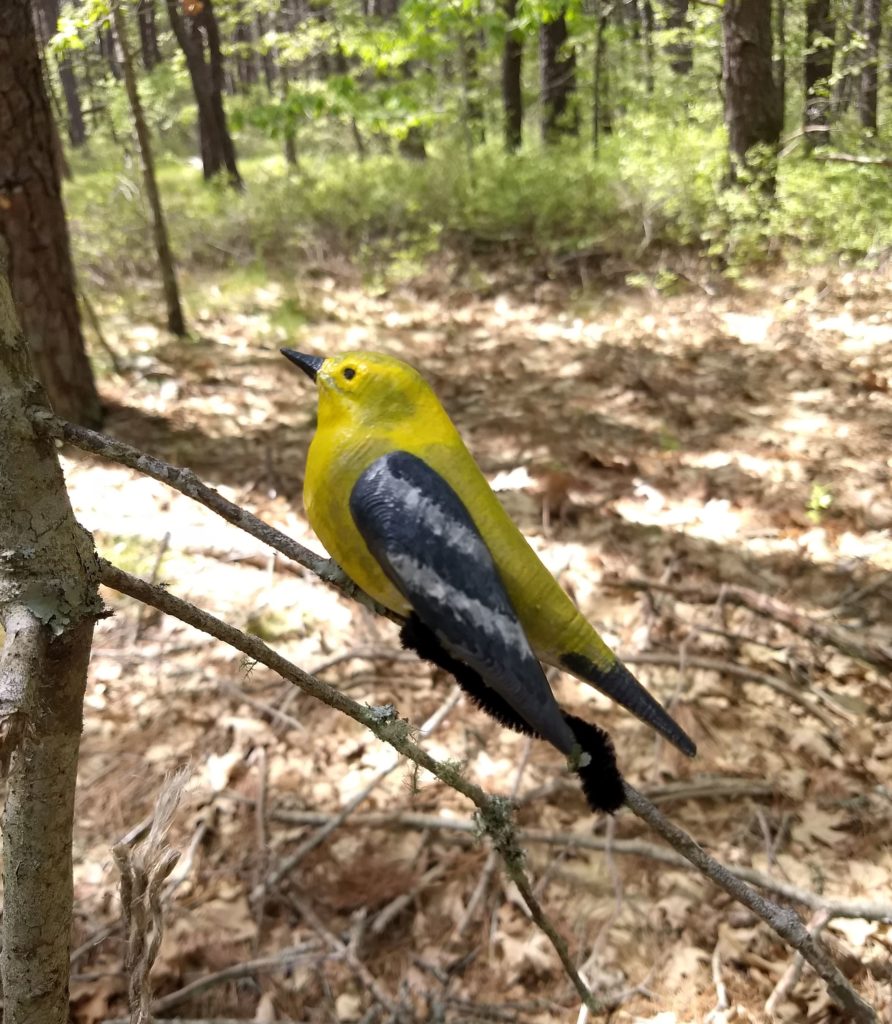 One immediate goal was to see how many of those color-banded males would return to the campground this spring and where. "Between 6 and 8 of our birds have returned and set up their territories in the campground," James says.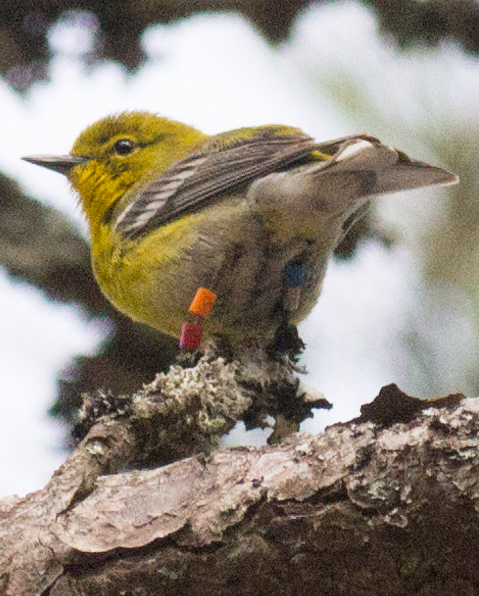 Color banding the birds allowed James' team to locate each male's territory on a grid map of the sanctuary's campground (looking from south to north):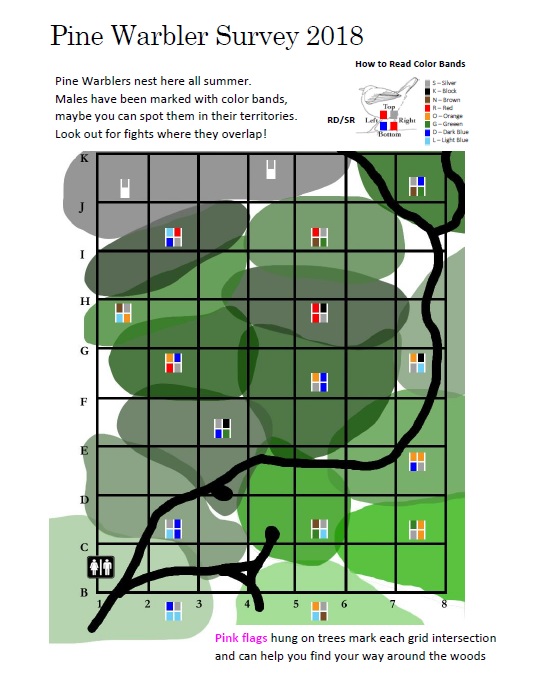 Determining a bird's territory takes time. A procedure known as "wander mapping" is used in conjunction with the campground grid. It starts with spotting a bird and then recording where it wanders. It's much easier said than done!
"You'll note sex and any color bands," James explains. "Then behaviors such as foraging, and where the bird is foraging, and types of foraging—gleaning, hovering, hawking, or sallying—and then other behaviors like nest-building, singing, bill wiping, preening, fighting, looking around…"
But you can help with the study without working so hard. James is encouraging visitors to take photos of any color-banded Pine Warblers they see at the sanctuary. There's also a map of the study site available on his website.