The following post was contributed by Dana Grieco, the sanctuary's horseshoe crab researcher who oversees our annual spring crab surveys on the Lower Cape.
You may have heard species described as "bioindicators" when they help researchers understand the health of their surrounding ecosystem. However, you probably haven't heard the term "people-indicator" – a species that helps people understand how they relate to other animals within the ecosystem.
You likely haven't heard this term because it doesn't exist! After all, humans are a species, a member of the animal community, but calling another animal species a "people-indicator," which is not scientific in the least and made solely for the purpose of this post, can serve as a reminder. And sometimes, humans need reminders. Enter the "people-indicator" for spring: the horseshoe crab. After all, what better spokes-animal for this connection than one who has been on earth for over 450 million years?
At Wellfleet Bay, horseshoe crab surveys started mid-April. The weather was cold and rainy and the tides were high. Volunteers with wind-stung faces scanned the beach looking for horseshoe crabs, saw few, and trudged on through high water and the occasional very wet feet. The horseshoe crabs stayed hunkered down in the deeper water, and very few were visible from shore.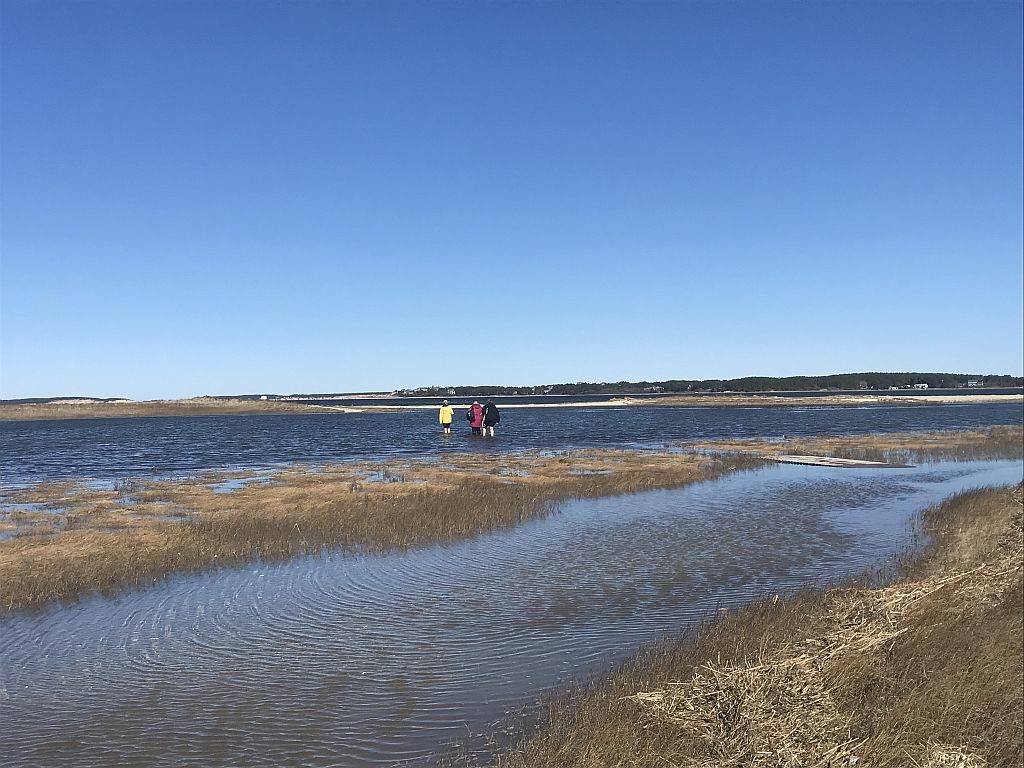 May entered the same way April left, and our volunteers were out surveying on quite less than "beach days." Though the horseshoe crabs also had an agenda for May, not many came up to the beach to spawn. However, when the sun crept out, so did the horseshoe crabs, and our volunteers donned smiles and short sleeves to survey them.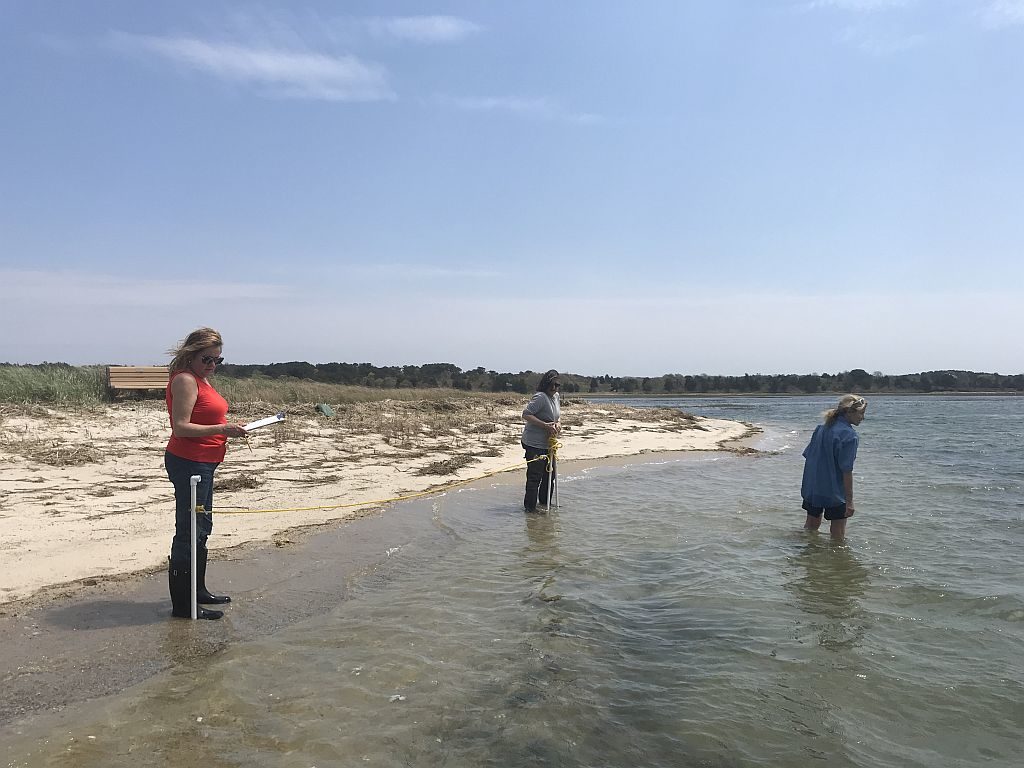 Later in May, we finally got a taste of that first quintessential "spring day" here on Cape. Our volunteers were in full good cheer, many had traded in Wellies for water shoes, and as they gathered on the beaches to survey, it seemed they weren't the only ones gathering. The horseshoe crabs were also capitalizing on the weather!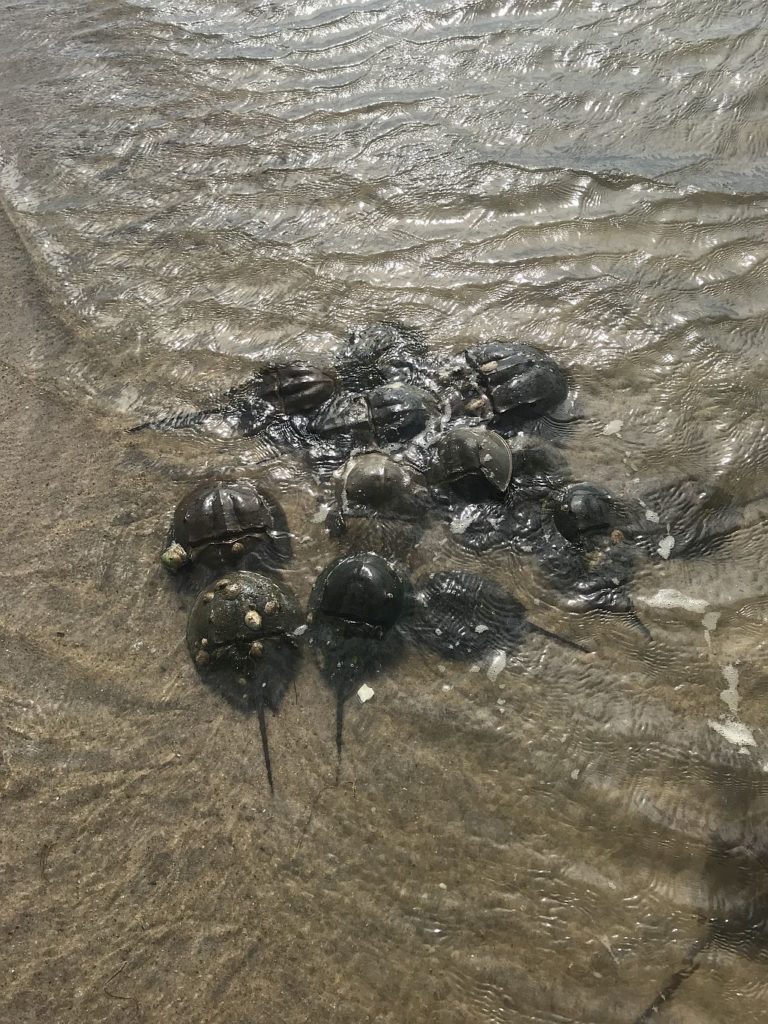 It was the first true sign of spring, the kind of day that makes your footsteps lighter, the kind of day that can make a person go twirl around outside. These "people-indicators" reminded our volunteers that humans and horseshoe crabs both exist in an ecosystem that revolves around the wind, weather, and on Cape Cod, the tides.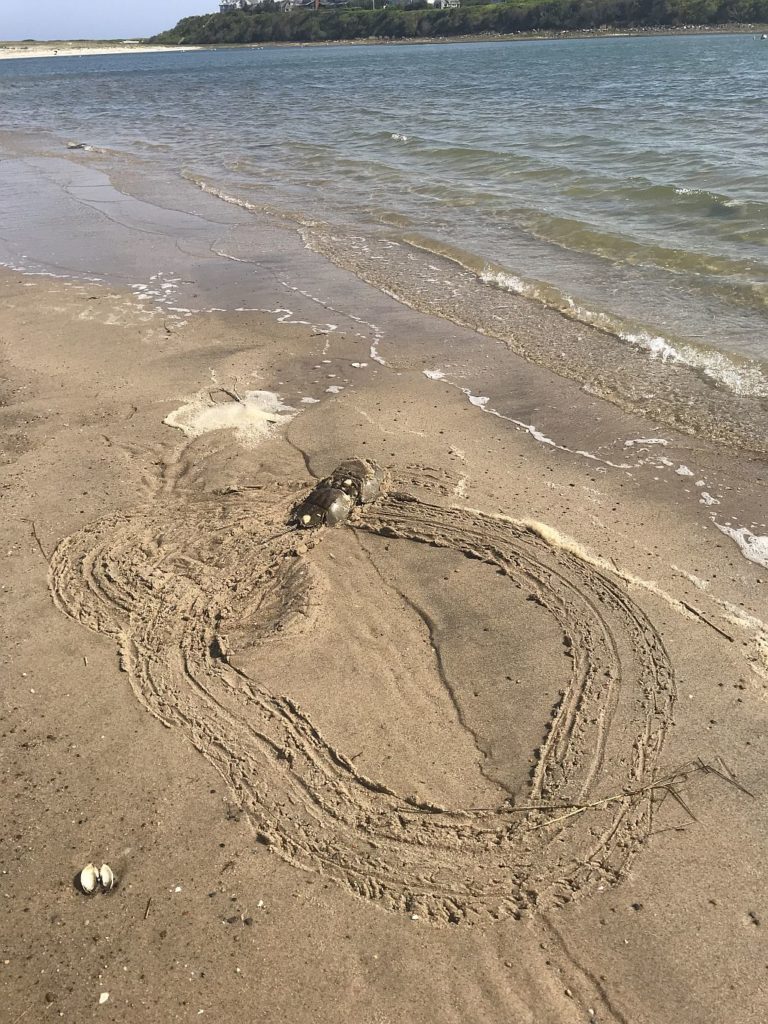 So, when that first sunny day hits next May, and it sends you to the ocean, shoes in hand, keep a look-out along the shoreline – our "people-indicators" won't be too hard to find.