On June 29, 2016, I rescued a diamondback terrapin that had been hit by a car during a nesting run on Lieutenant Island in Wellfleet. Most of the time that would have been the end of her story. Most turtles that are hit by cars die and the only happy ending is when any still viable eggs can be harvested and placed in a nest. Losing a breeding adult is especially sad because the species is considered threatened in Massachusetts.
But this turtle had a much different story. We not only managed to hatch and release five of her progeny, but we saved the adult turtle, too! All with the help of Tufts Veterinary School and Wellfleet Bay volunteers and staff.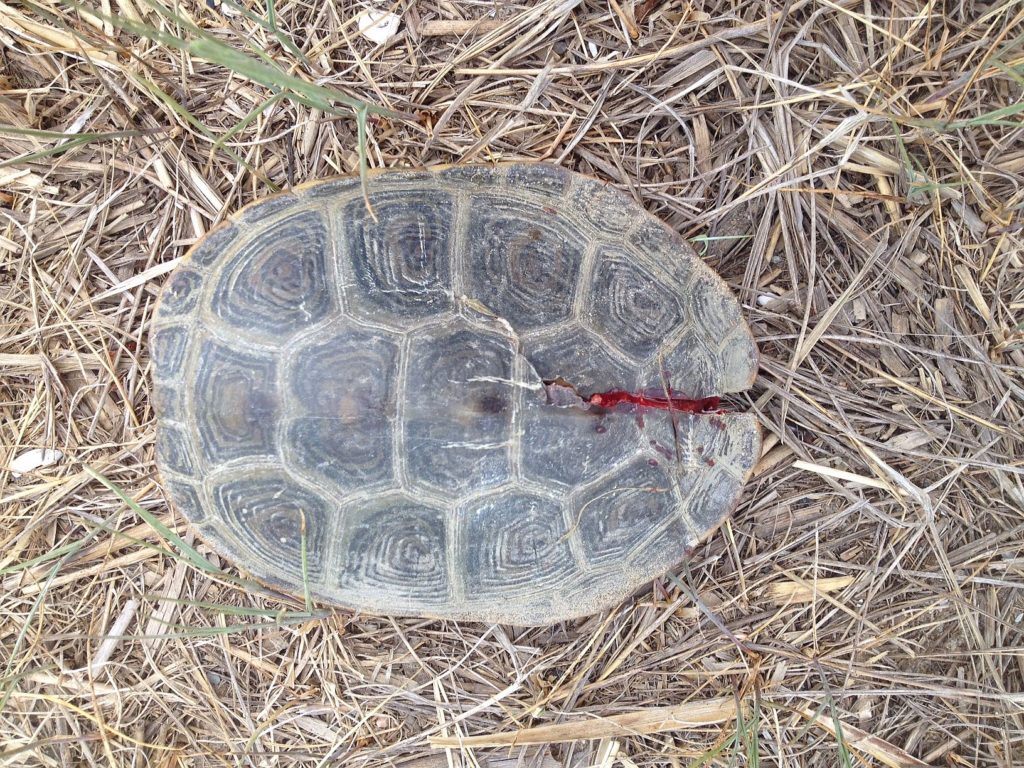 The last time I saw this turtle was in mid-September 2016 as I released her into the water at the Lt. Island bridge and watched her swim away. She had a large crack running the length of her carapace that was held together with a small piece of steel wire and I worried about her survival.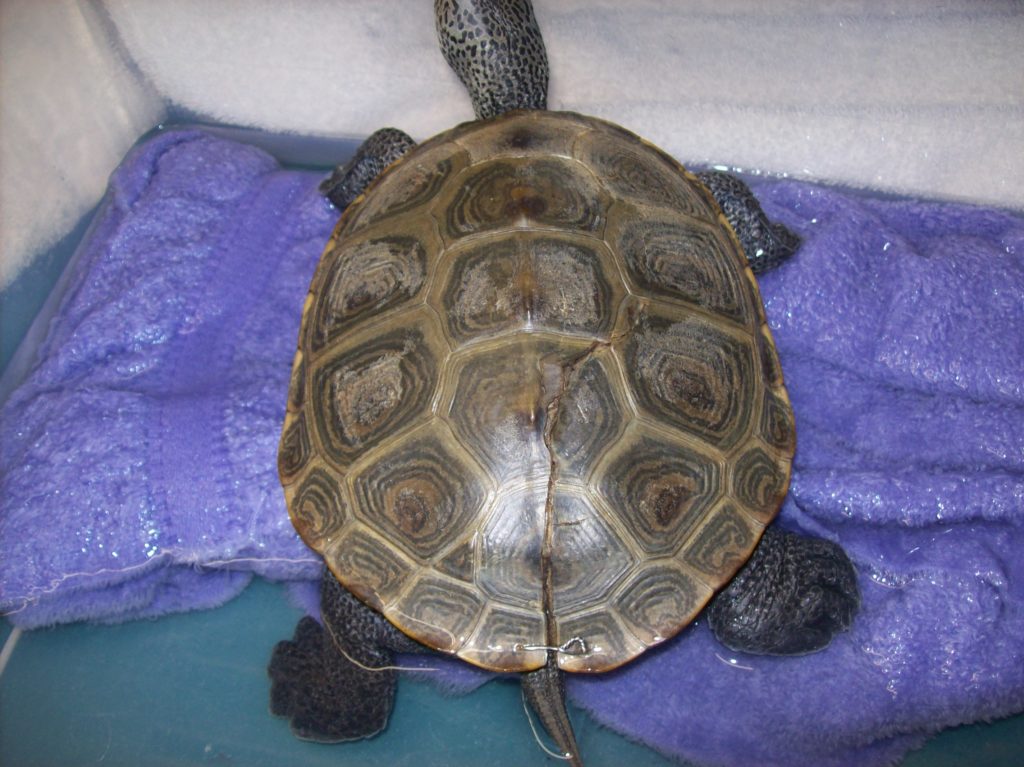 Over the next several summers I kept watch, hoping to encounter her on a nesting run, but she was nowhere to be found.
And then on June 24, I read an email from my fellow volunteer Heather Pilchard who runs the Monday night Lieutenant Island nesting shift. At Turtle Point they had watched a nesting turtle that had a big crack down her carapace.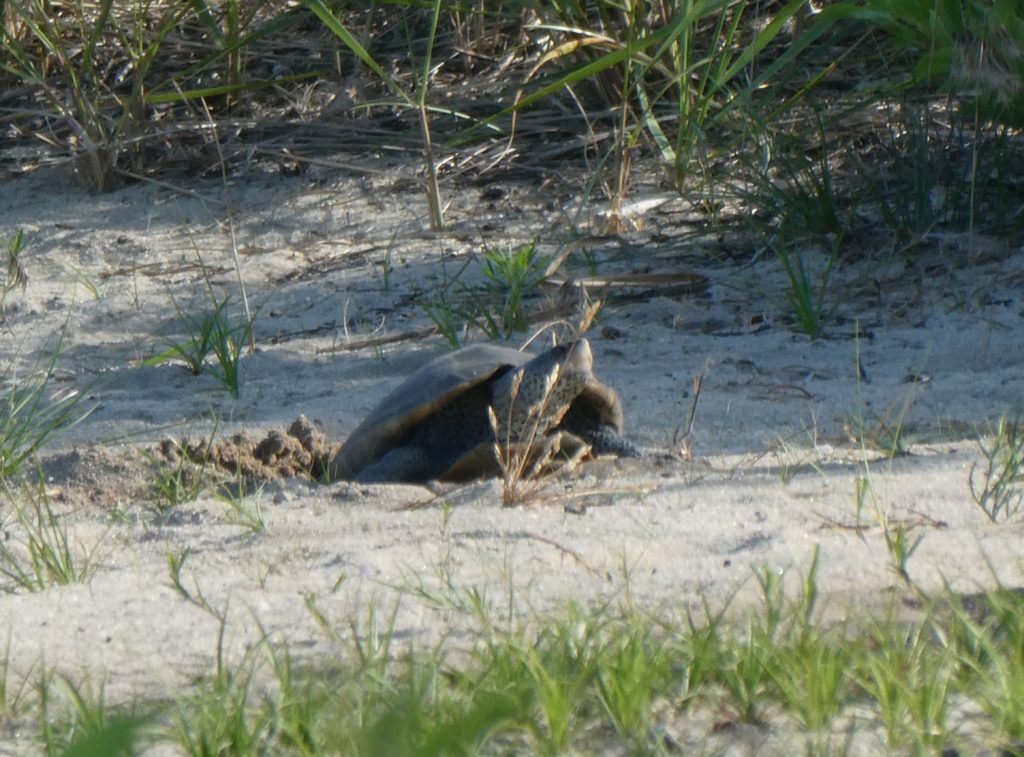 The details were scarce and the email didn't include a photo, but it immediately felt like it had to be my old friend. How many turtles have giant cracks down their backs, anyway? I emailed back and asked Heather if there was a wire or holes in the marginal scutes where a wire might have been. Sure enough, the wire was still there, holding the turtle together.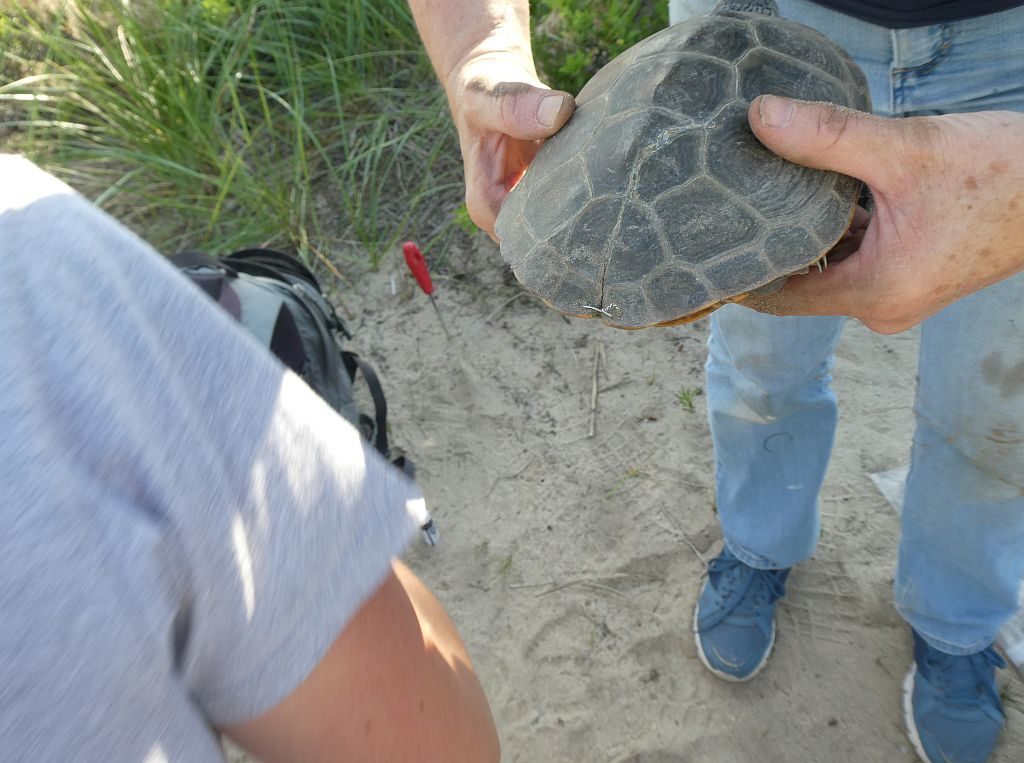 Almost exactly three years after she was hit by a car, this turtle was nesting! Most of the time when you rescue and rehab wildlife, you never know what happens to them after they are released. To know that this turtle not only survived but has thrived is a gift and has given me great joy. I will continue to look for her every summer that I am back at Lieutenant Island helping this beautiful species survive.
This post was contributed by diamondback terrapin volunteer Karen Strauss.