Despite being the shortest month of the year, this February feels like the longest month in history. With below average temperatures almost every day, huge piles of snow, and multiple snow days, it seems as though I've been inside so long that I've forgotten what comes next.
Here is a list of the top 5 exciting events and activities for spring to help you remember what spring has in store.
5) Spring Babies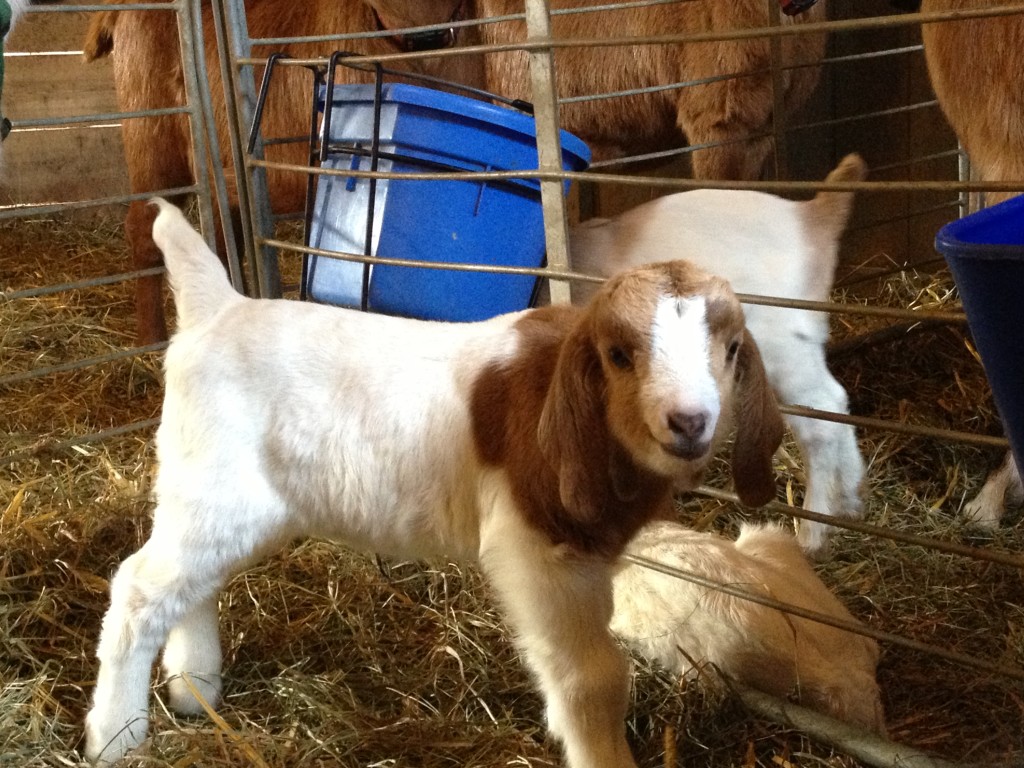 March and April are prime time for cute baby animals at Drumlin Farm. We've already welcomed three adorable kids—the goat kind—to the farmyard, and we can't wait to welcome the lambs when they arrive. Stroll through the Crossroads Barn and Sheep & Goat Barn to see our newest additions. Bring your cameras with you, because these little ones are too cute to resist!
4) Planting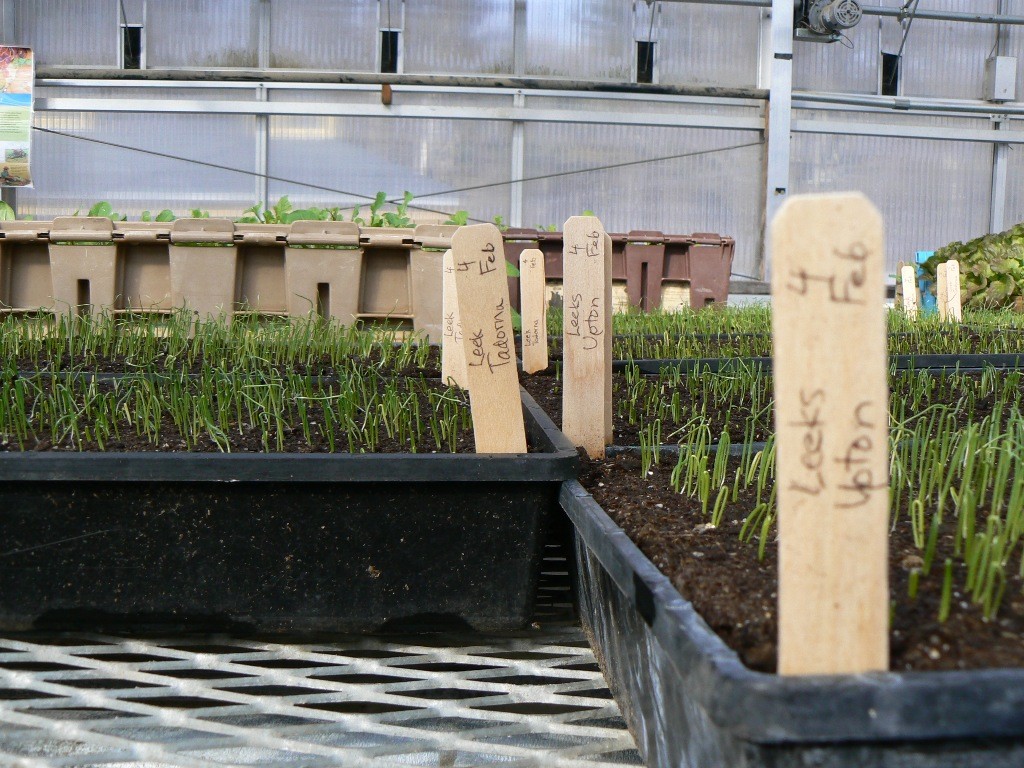 Seedlings are already sprouting in our Greenhouse, waiting to be planted in Boyce field. The excess snow melt will help with irrigation as we transfer lettuce, leeks, onions, and other seedlings into the ground to kick off the harvest season. Be sure to stop by our Farmstand or become a CSA member today to enjoy all the spoils of our farmers' labor, starting in early June.
3) Maple Sugaring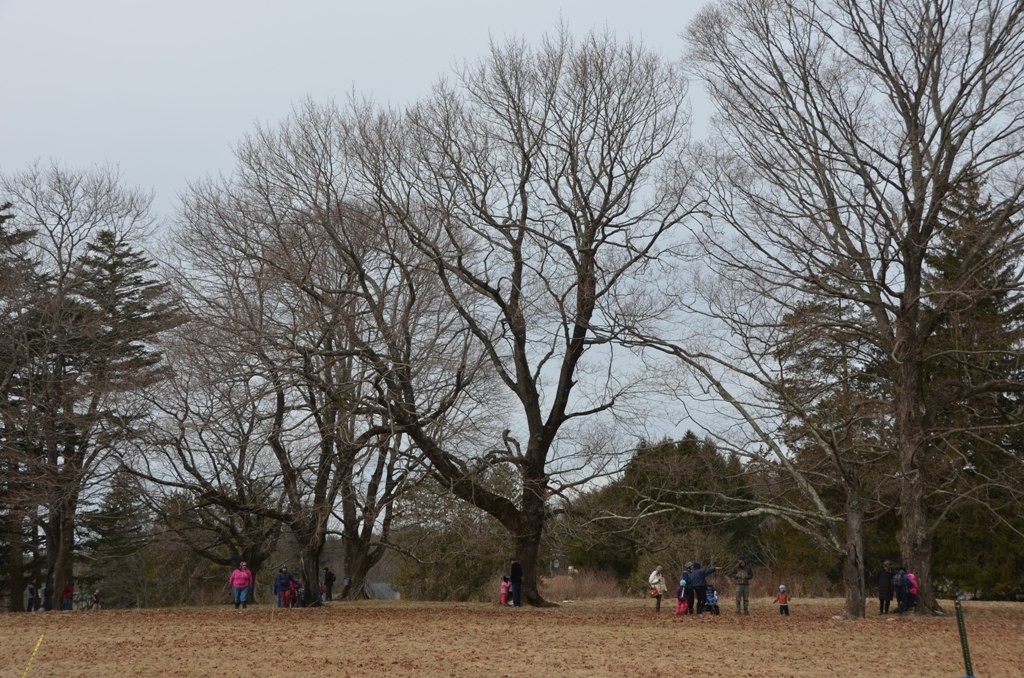 With the bitter cold of February, our maple sugaring season is a little behind schedule. We need temperatures to rise into the 40s during the day and drop to 20s at night, providing the perfect conditions for tree sap flow. Did you know that it takes 34-40 gallons of sap to produce 1 gallon of finished syrup? Once we collect enough sap, we'll be firing up the evaporator. When you visit, ask at the front window to see if the evaporator is running—we'll have a teacher-naturalist there to show you how it works and give you a taste! And make sure to join us for the Sap-to-Syrup Farmer's Breakfast for some pancakes with syrup and Drumlin Farm's own sausage and potatoes.
2) Longer Days
We are finally enjoying more and more sunlight, making it easier to venture outside for an after-school outdoor activity. Starting March 1, Drumlin Farm hours will be 9 am to 5 pm—that's a whole extra hour to comb the trails, roam the farmyard, and enjoy the fresh air.  We just released new spring and summer programs to give you lots of ways to take advantage of the longer daylight. Come soak up some much-needed vitamin D!
1) Puddle Jumping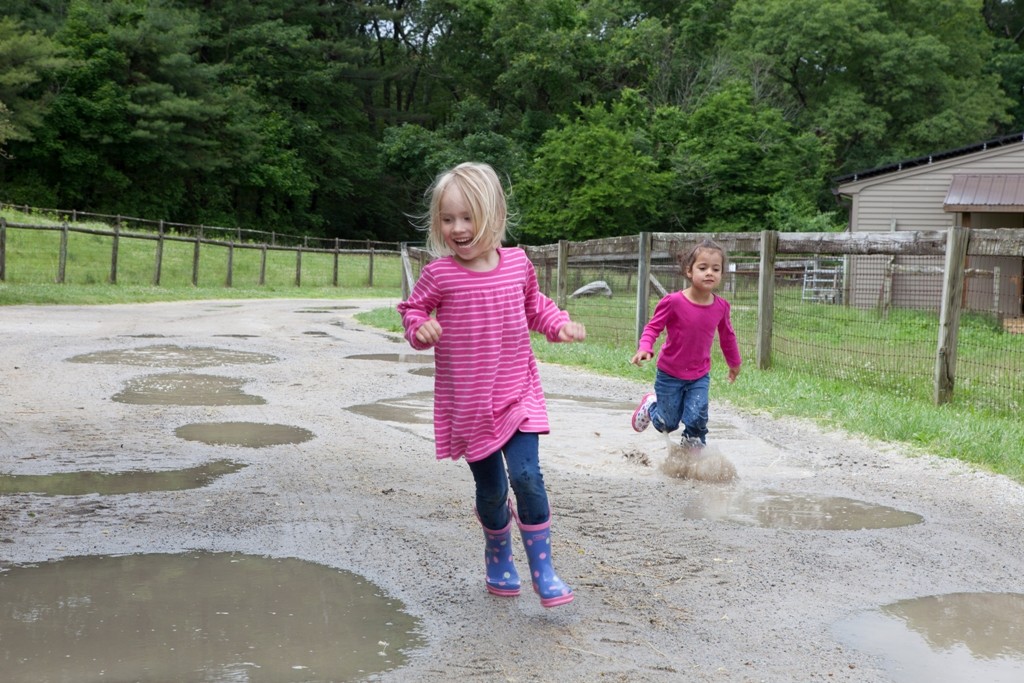 Everyone knows the old adage, "April showers bring May flowers," but why should the flowers have all the glory? Puddle jumping is not only reserved for children, so pull on your wellies/rubbers/rain boots and get hopping! It's sure to put a smile on your face after weeks and weeks of being cooped up by the snow.
What's missing from the list? Tell us what you are looking forward to this spring.