Drumlin Farm Turns 60 This Year!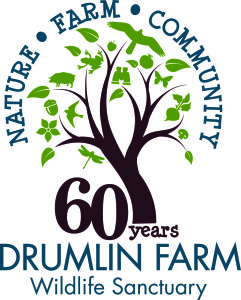 Sixty years ago, Louise Hatheway donated her farm to Mass Audubon so that families could continue to visit a working farm and learn about where food comes from and how farms contribute to the larger Massachusetts ecosystem. Since then Drumlin Farm has carried on Mrs. Hatheway's vision, connecting thousands of visitors to farm and nature every year.
To celebrate 60 years of Drumlin Farm memories, we are asking our visitors to help us with the Pennant Project! We want to decorate the sanctuary with memories that are important to you. Whether you treasure the first time you saw an owl up-close during a school program, or you look forward to coming back time after time to watch the lambs grow up every spring, we want to showcase all the reasons you love Drumlin Farm.
The Pennant Project
Help us paint the sanctuary with Drumlin memories! At special events throughout the year, we will have a pennant station set up. You can decorate your pennant anyway you'd like—with words, pictures, or any other way you can think of to show us what you love about coming to Drumlin Farm. Here are some examples to get your creative juices flowing:
Once you've completed your pennant, we will add it to our collection, attach it to a cord with other pennants, and string it up somewhere on the sanctuary! Be sure to visit us again to find your pennant in the barns, in classroom spaces, or at the Farmstand.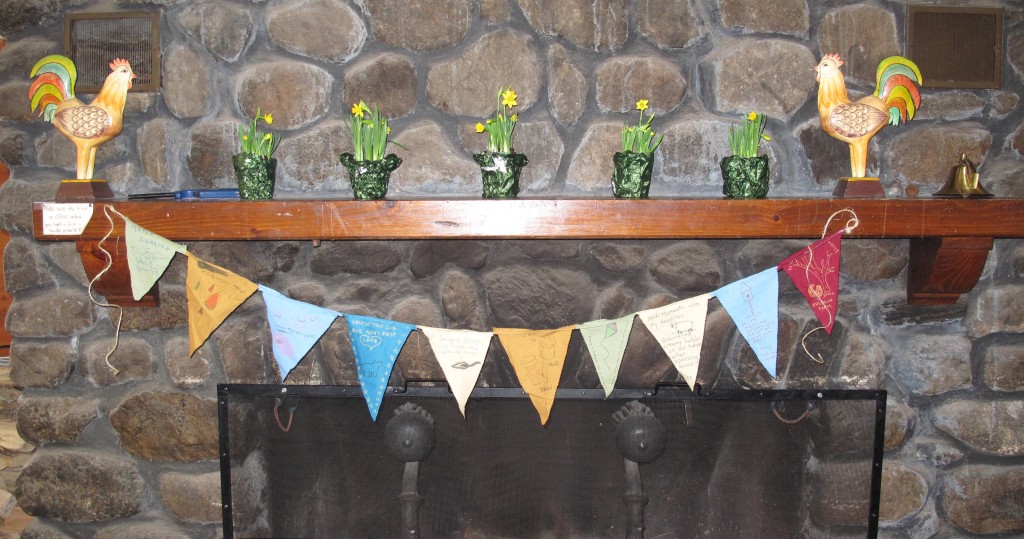 Your next opportunities to participate in The Pennant Project are Woolapalooza on March 28 and Dairy Day on June 13. We hope you will share your love of Drumlin Farm with us and with other visitors to help us celebrate 60 years of nature, education, and community.