The weather may be cold and overcast, but Drumlin Farm's solar arrays are still hard at work producing renewable energy.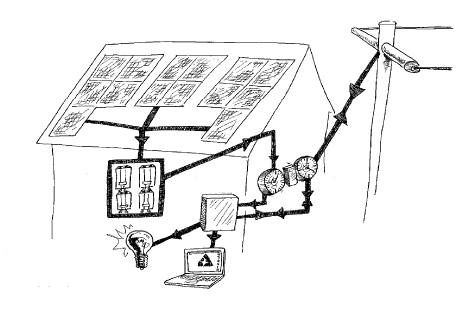 Even on an overcast day, radiant energy from the sun reaches the surface of the earth and is absorbed by solar panels to produce energy.  Though not as much energy is produced in overcast weather as there would be in full sun, the solar panels still play an active role in off-setting the need for carbon-based fuels. During the gray winter months of 2013, Drumlin Farm's Nature Center array produced over 1,700 kilowatt hours of energy, while the Sheep and Goat Barn array produced almost 1,800 kilowatt hours.
Cold weather helps the solar panels retain the energy produced. Less energy is lost as heat, so more energy is able to be used for power.  Hot weather, though usually associated with more frequent sunny days and more hours of sunlight per day, decreases the efficiency of solar power production resulting in less energy created per hour of sunlight.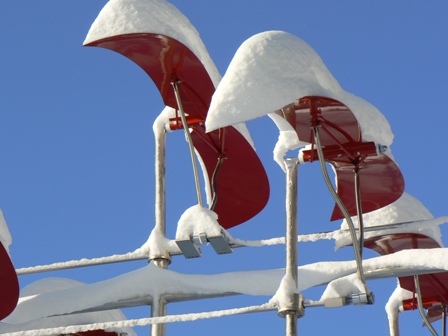 Interested in learning more about Drumlin Farm's solar energy or other "green" initiatives?  Visit our website to track our solar energy production and use, or see what other ways Drumlin Farm has been going green. You may even find some inspiration to make your life greener, too!