Our first update of the year from Crops Manager Matt Celona gives insight into how preparations for this year's harvest have been affected by the lingering winter.
Hello,
Traumatized by winter, and now, surprised by spring. Seventy degrees with snow loitering on the north side of barns.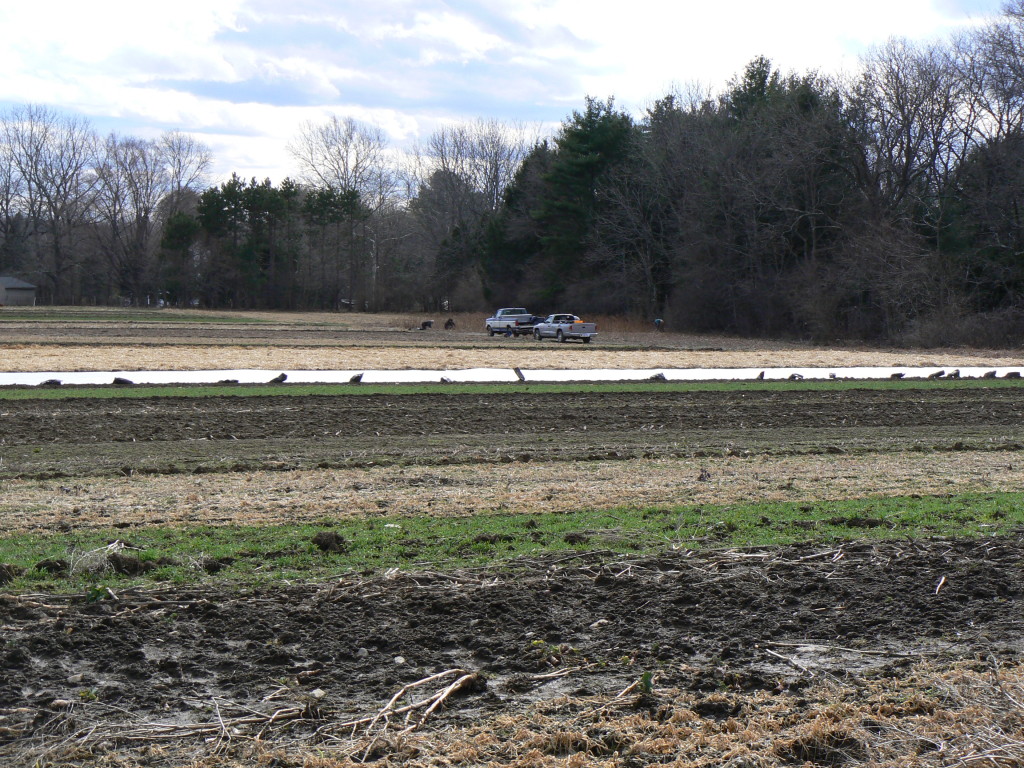 We hope to do some plowing later this week, but the roads have been almost impassable, and the fields even boggier. Early last week, the only ground dry enough to work with the relatively light seedbed maker was out beyond the cattle fence in the fields we brought into rotation for the first time last year. The sod that's still breaking down in those fields makes that soil lighter and drier than other sections of Boyce Field. It was still a challenge pulling the implement through the mud, and we caused some compaction while trying to eke out a few beds for fava beans, peas, greens, radish and spinach. It was either that or fall another week behind our seeding schedule.
We had hoped to get our first peas and greens planted in the last week of March, and with a week of rainy weather predicted, we decided to plant on Monday, April 6, rather than wait another week. We were working near the garlic patch and noticed a few garlic leaves pushing their way through the straw mulch. After seeding, we rolled row cover over the beds of arugula, Japanese white turnips, and radish to keep some heat in and flea beetles out. And by yesterday some more ground had dried allowing us to seed our first round of beets, chard, and carrots.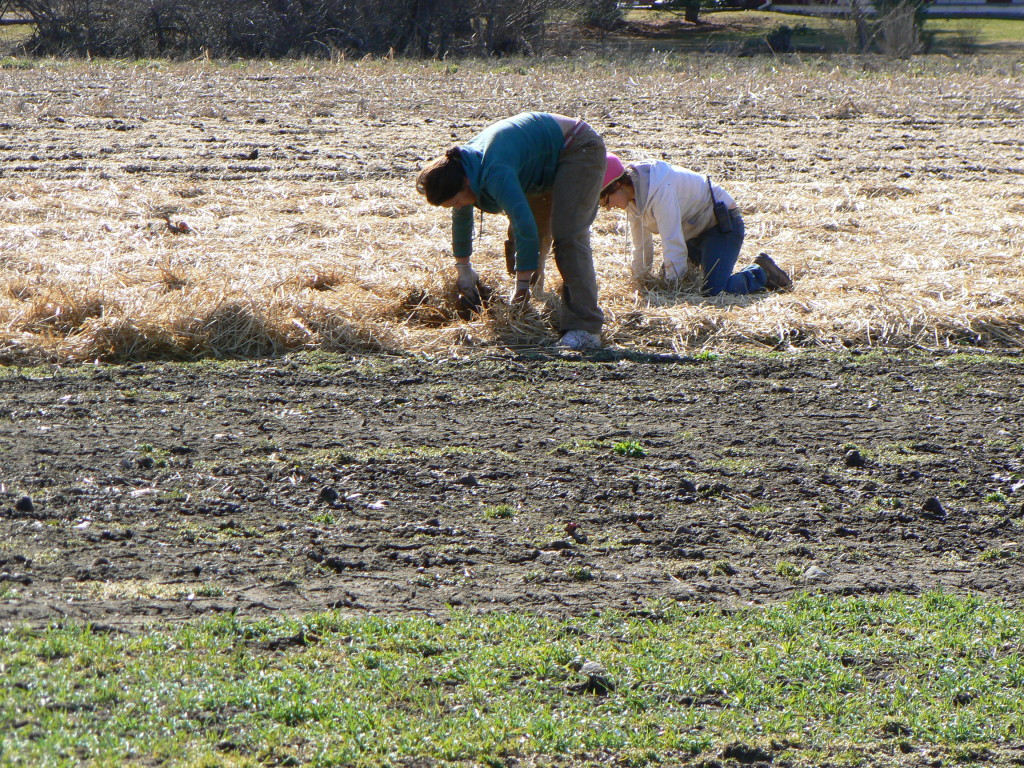 Our crop plan calls for us to seed the second round of peas this week, but we will delay that by one week to create some space between the pea successions—we wouldn't be able to harvest all those peas if they ripened together. But the concern is that the later peas (peas and fava beans grow best at cool temperatures) will go past too quickly in the warmer temperatures of late June. If it's a cool summer, we might not notice the difference.
Today we are removing straw from the strawberries and spreading fertilizer before tomorrow's predicted rain. Later in the week, we'll move the seed potatoes out of the greenhouse where they've been warming to the cooler loft of the Service Barn for sprouting in the light. You'll soon see the first trays of lettuce and scallions out on the cold frame in preparation for transplanting to the field. This week, volunteer Anne Patterson will be seeding tomatoes, flowers, and broccoli in the greenhouse.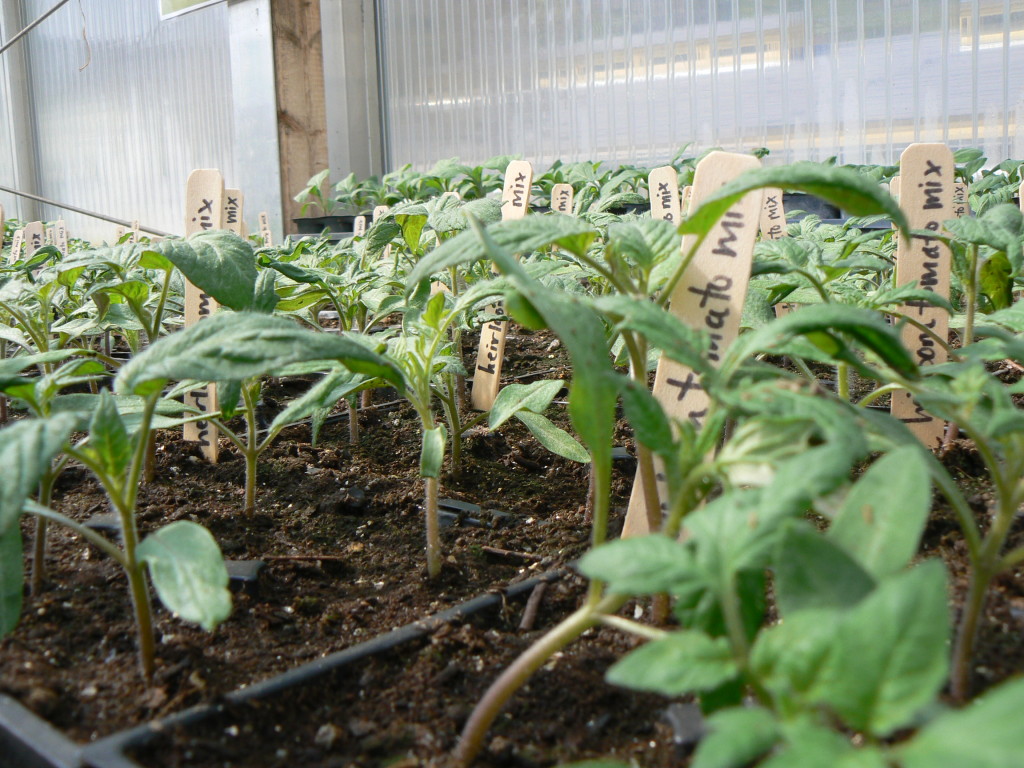 See you in the field,
Your farmers
The best way to enjoy the bounty of our harvest is through the Summer CSA, beginning in early-June. Find out more and sign up today!