The babies have arrived! Lambing and kidding season has officially begun in the Drumlin Farm Crossroads and Sheep & Goat barns. These adorable new members of the farmyard arrived just in time to enjoy the first mild breezes of spring last week.
Our first two ram lambs were born in the early morning hours of March 10, followed by one ewe on March 13 and a ram and ewe born in the afternoon on March 14. There are 13 more pregnant ewes, so visit often over the next few weeks to keep up with all the new additions. Soon the Crossroads Barn will be full of these tiny fuzzballs!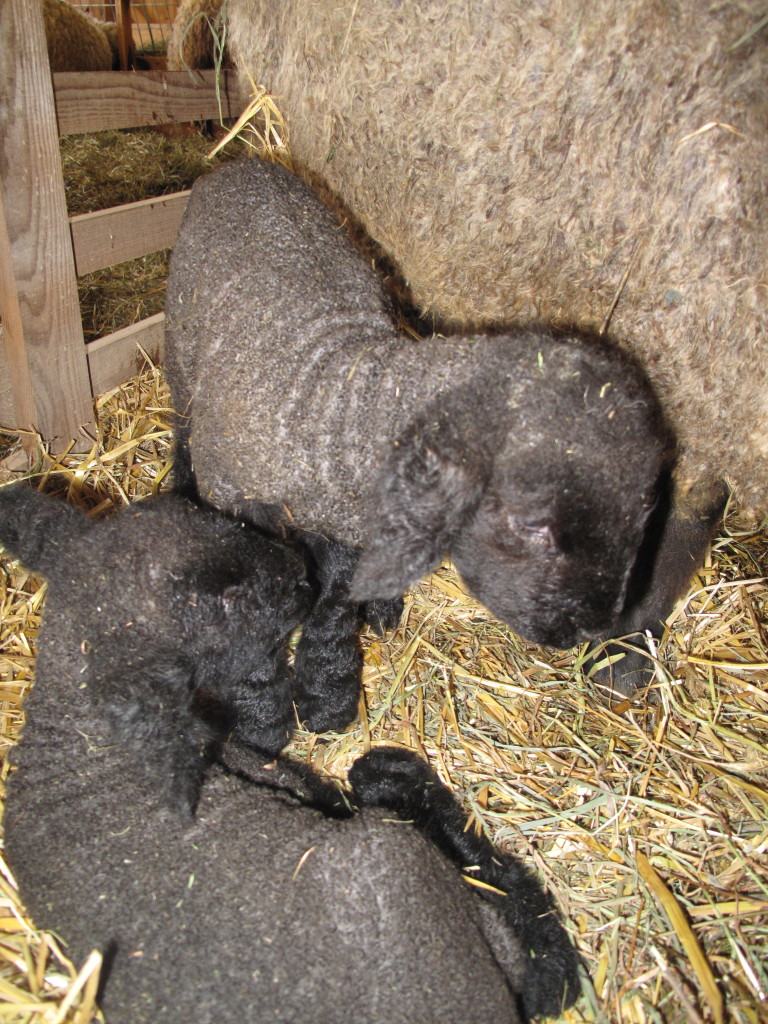 All of this season's goat kids have arrived, and are frolicking playfully in the Sheep & Goat Barn. The first three came in late January, born during the second blizzard of the season. Now at about 6 weeks old, they've been joined by four more kids—two born March 11 and two born March 15.
As more and more lambs join our barns, we are preparing for our annual fiber celebration, Woolapalooza, on March 28. Be sure to check the website for ticket and parking details for this fun-filled event!