Thanksgiving is just one week away. Are you stocking up on butter? Have you figured out your oven schedule? Does a turkey really have to rest for an hour before you carve it? Did you remember to invite your 3rd cousin, Jenny?
Don't panic. At least not yet.
During the holiday season, it's quite easy for us to take the easy route as far as food is concerned. Pre-made dishes shave time and effort off your already-stressful to-do list. And we understand: Accommodating multiple diets, allergies, and preferences can turn your Thanksgiving into an extravagant production.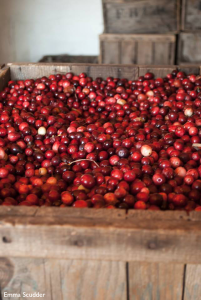 But we're here to talk about the cranberry. That tart, crisp, Thanksgiving staple that simply must be prepared, even though it is often an afterthought. But why is it that? Perhaps because cranberry sauce has fallen victim to simplicity, namely: The Can.
We're here to say that it's time to say "no" to the can.
And to inspire you, just in time for your Thanksgiving feast, we've put together a couple of recipes that will hopefully ensure that your cranberry sauce will no longer be an afterthought and, most importantly, no longer come from a can. Many thanks to Nate, a Drumlin Farm volunteer, for the recipes!
If you picked up today's winter CSA, you may have noticed that there were bags of organic, locally grown cranberries from Fresh Meadows in Carver, MA. And if you aren't part of our CSA, you can still get their cranberries at numerous locations in the Massachusetts and Rhode Island area (Check their website!).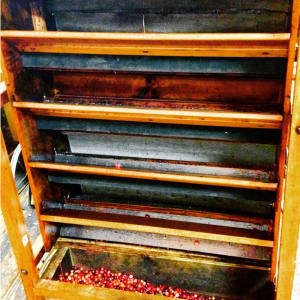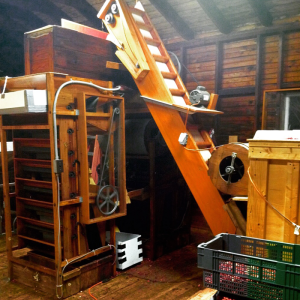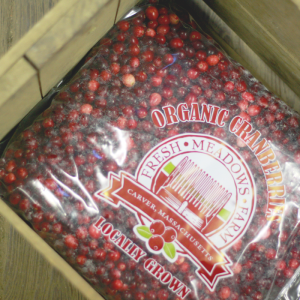 CRANBERRY CHUTNEY
12 oz cranberries
1 orange, peeled and chopped
1 apple, peeled and chopped
1 3/4 cups sugar
1/4 cup orange juice
1/2 cup golden raisins
1/4 cup chopped pecans
1 tbsp apple cider vinegar
1/2 tsp ground ginger
1/2 tsp ground cinnamon
Combine all the ingredients in a pot. Bring to boil. Drop heat and simmer, stirring sometimes, until the berries burst. Chill before serving.
FIG-CRANBERRY CHUTNEY
12 oz cranberries
18 figs (dried black mission, if you can get them)
1/2 orange, juice and zest
1/2 cup Port
1/2 cup sugar
1 tbsp grated ginger
1/2 tsp ground black pepper
1/4 tsp salt
1 rosemary sprig
In a large bowl, soak the dried figs with Port. Let soak for 30 minutes. When they're done soaking, put the cranberries and sugar in a pot and heat over medium until the sugar dissolves. Add the fig mixture (with the Port), ginger, orange juice, zest, pepper, salt, and rosemary. Bring to boil. Drop heat and simmer, stirring sometimes, until the berries burst. Turn off the heat and toss in the sprig of rosemary. Chill before serving.