By Drumlin Farm Crops Manager Matt Celona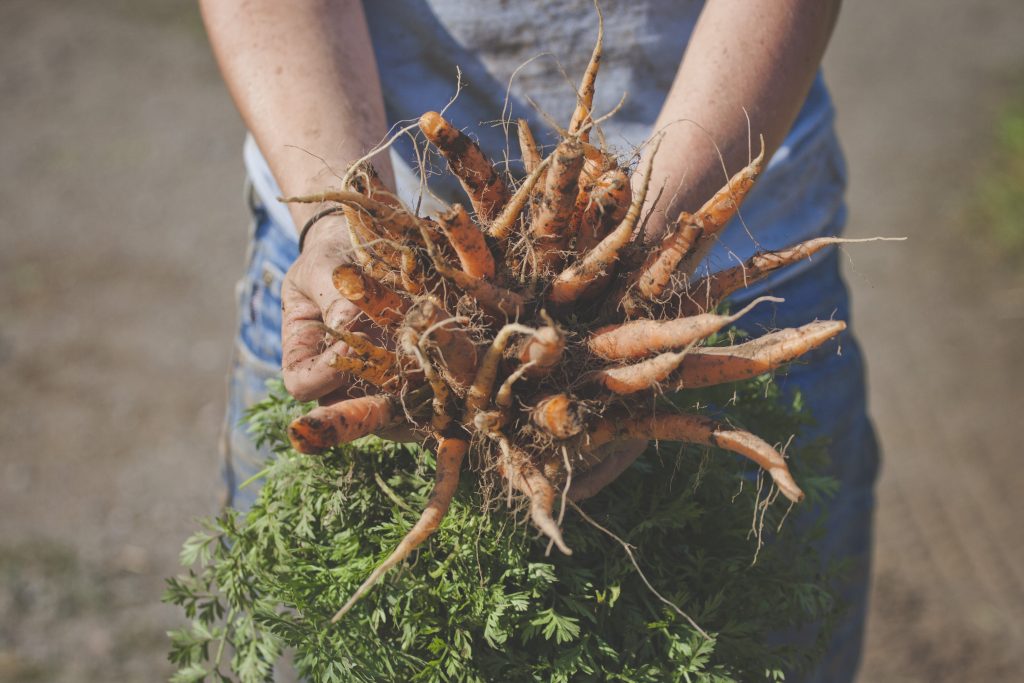 Strawberries Continue to Thrive
The team is picking strawberries right now for restaurant orders and for the farm stand. Some people came out during Saturday's rain and humidity to take advantage of Strawberry Day and were rewarded with what one chef has told us are "best tasting strawberries around this season." Last week, we had lots of strawberries ripening in the patch, and volunteers from Net App  helped us pick pints for the CSA. This is something we would not have had the people power to do on our own, so CSA members can thank Net App for the treat!
Volunteers Continue to Be Great
We are now scheduling a weeding job for each volunteer group because the weeds are really taking off with the rain and long days. Civil engineers from Green International Affiliates (one of our new Community Partners) weeded carrots, planted basil and picked sugar snap peas for Saturday's market. Thanks for your focused work, Green International.
On Saturday, parents and children from Marathi Mandal of Boston volunteered in the field. We enjoyed weeding carrots, planting sunflowers, and harvesting peas with these volunteers.
And finally, we're approaching the last big planting project of the year: One half-acre of pumpkins with the help of volunteers from Phillips Medisize.
Crops Team Continues to Plant and Harvest
Last week, Andrew, Josh, and Avril worked late to put the first line of twine on all the early tomatoes and planted the second succession of tomatoes. Thanks all for the extra time and effort.
We also have storage crops on our mind. We will soon transplant storage cabbage to the field and seeding carrots intended for the root cellar. Purple spring onions are just now reaching bunching size, and we will soon be harvesting the first summer squash and cucumbers of the year. Garlic scape season has ended, and the bulbs have a few more weeks to grow before we bring them into the barn.
See you in the field,
Your Farmers