On January 8, Mass Audubon turned our advocacy lens to Bill H.2864, an act to designate Drumlin Farm's resident groundhog "Ms. G" as the State Groundhog of Massachusetts. Sponsored by Representative Alice Peisch of Wellesley in an effort to encourage students to study meteorology and other sciences,  Ms. G's campaign has been spearheaded by Drumlin Farm with strong support from former TV meteorologist Mish Michaels. Students at the Hunnewell Elementary School in Wellesley, where Mish's daughter is a member of the first grade class, have led the effort behind the bill while learning about the legislative process.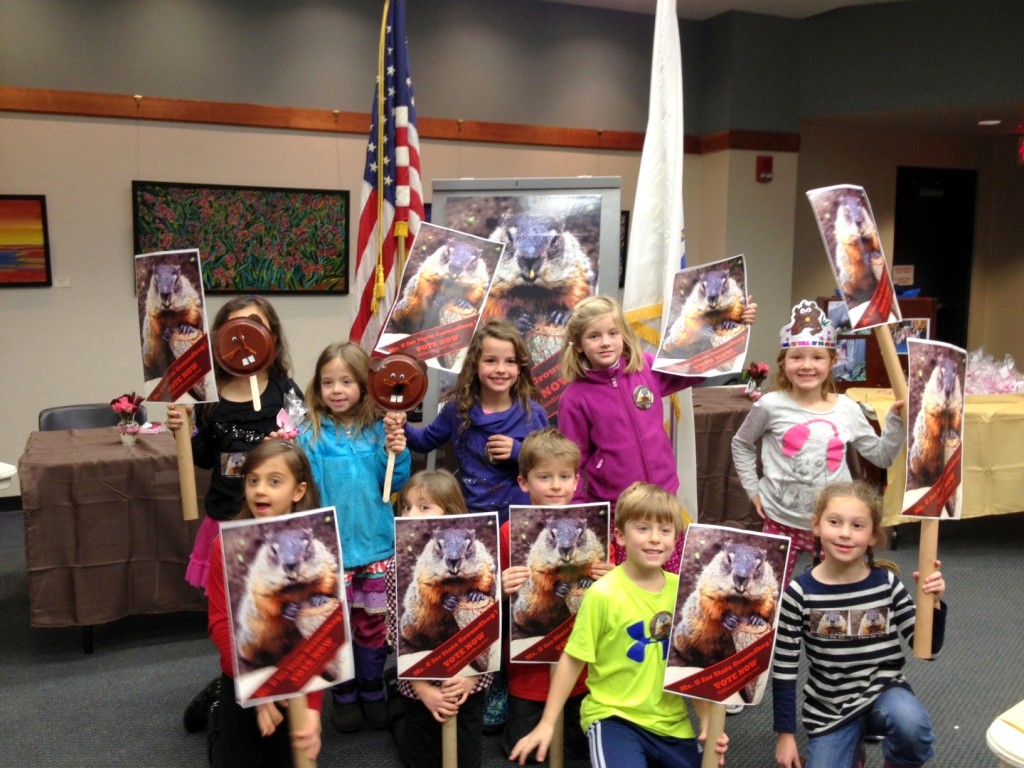 Wednesday's official hearing was held at the Wellesley Free Library as a special session of the Joint Committee on State Administration and Regulatory Oversight. The first grade students marched around the room waving posters and sporting groundhog masks, while shouts of "Ms. G ROCKS!" filled the air as they awaited the arrival of their guests from the statehouse. Drumlin Farm's Visitor Education Coordinator, Renata Pomponi, gathered the students together to talk about Ms. G and answer the students' questions. "Will Ms. G be here today?" "What is Ms. G's favorite food?" "Does she ever wake up in the winter?"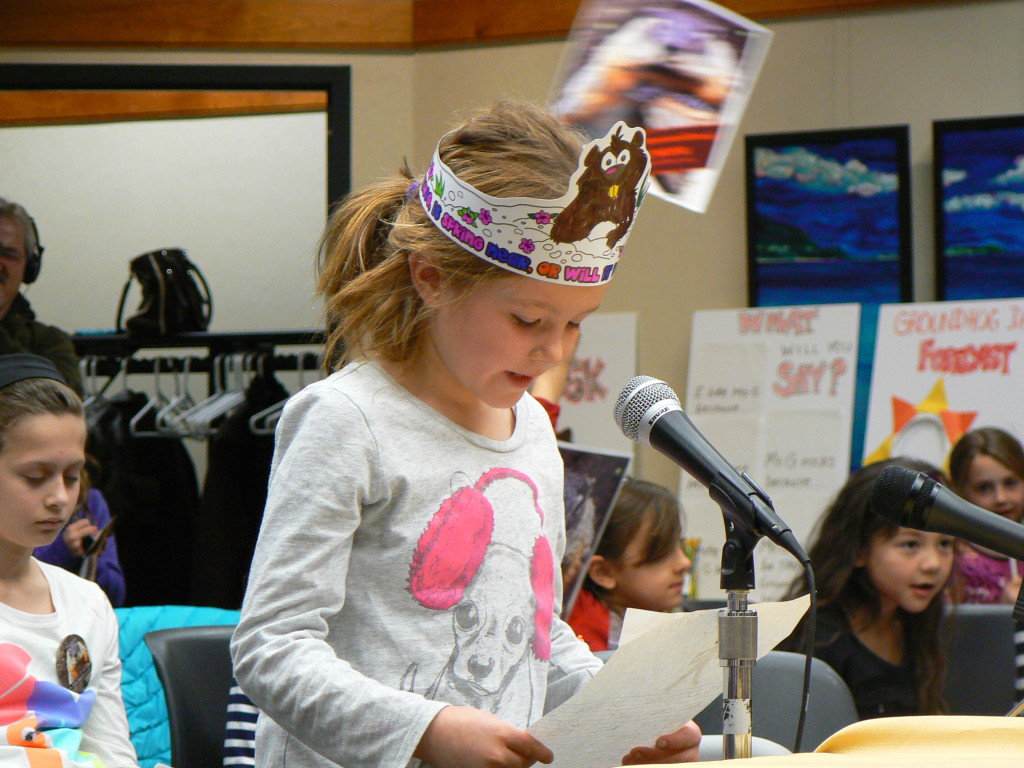 House Committee Chairman Peter Kocot led the hearing, with Rep. Peisch and Rep. Ann-Margaret Ferrante. Rep. Peisch called each student to the microphone, where they delivered their testimony with wisdom and enthusiasm. The most common testimonies were, "I support Ms. G because she is cute and everyone will like her" and, "last year, Punxsutawney Phil's prediction was wrong, but Ms. G was right." One student took on the important role of advocate as he presented the written testimony of several missing classmates.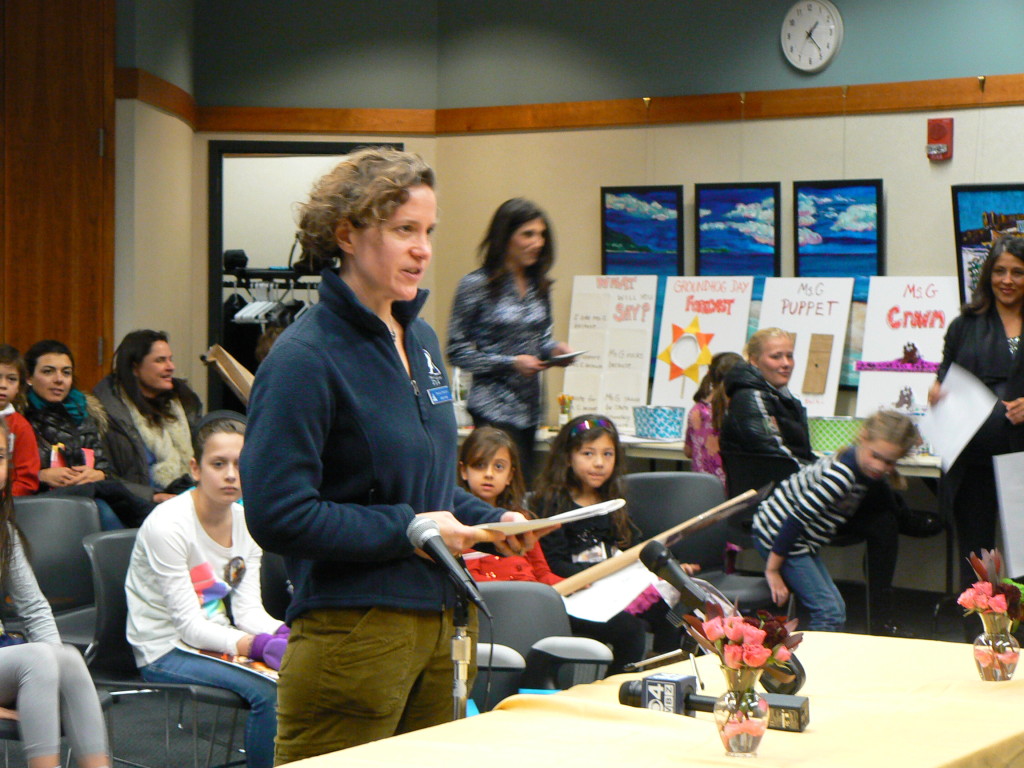 Once the students had completed their testimony, several adults testified on Ms. G's behalf as well, including Renata Pomponi and Drumlin Farm Sanctuary Committee member Joe Schick, who spoke on the important role that Drumlin Farm and our wildlife have in promoting environmental education and conservation in Massachusetts. Mish Michaels focused her testimony on the important lessons students will learn as a result of the passage of this bill. As the hearing came to a close, Chairman Kocot asked all in favor of the bill to raise their hands—the support was unanimous.  Though he could not make any promises, Chairman Kocot remarked that he thought things would turn out well for Ms. G on Beacon Hill.
Check out the television coverage of this hearing for Ms. G's bill on WBZ, and don't forget to join us at Drumlin Farm February 2 to see Ms. G make her prediction!