At long last, the weather was predicted to be almost perfect for a big warbler day on Plum Island this past Wednesday. The Dawn Patrol program participants returned from their outing to Joppa at 9:00 am to tell Dave Weaver and me that they never even got as far as Hellcat, due to the number of warblers in the S-curves. After departing Joppa, our group of 40+ stopped briefly in parking lot #1 at Parker River National Wildlife Refuge. We wanted to make sure anyone new could enjoy the Purple Martins, and we had also heard that the Middens (just beyond parking lot #1) were active earlier in the day. But, sensing the breeze had put those birds to flight to cover, we moved quickly to the Main Panne, where the thickets were busy, but not spectacular. We saw our first Least Tern foraging over the salt panne, though, a clear announcement of summer!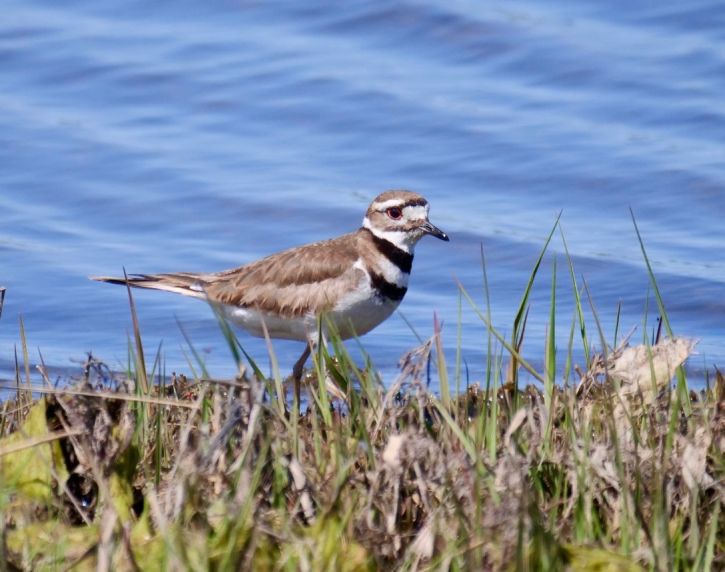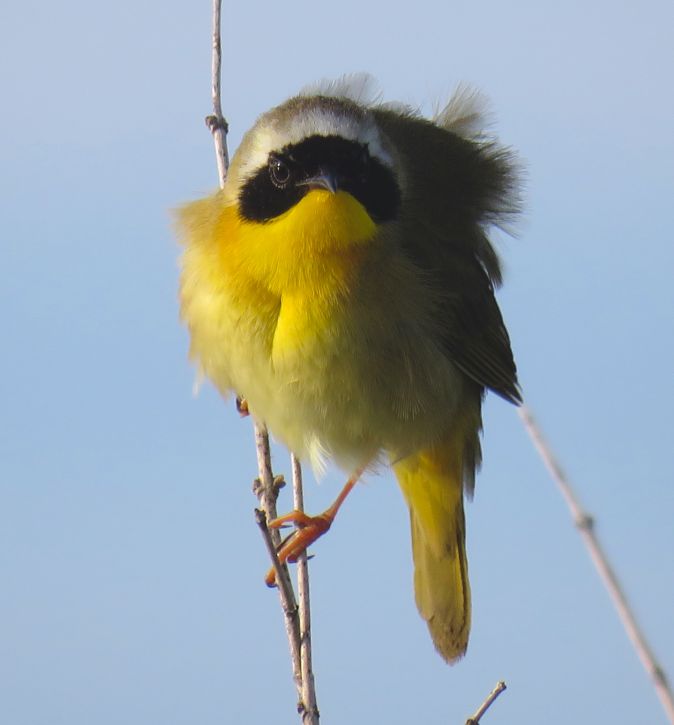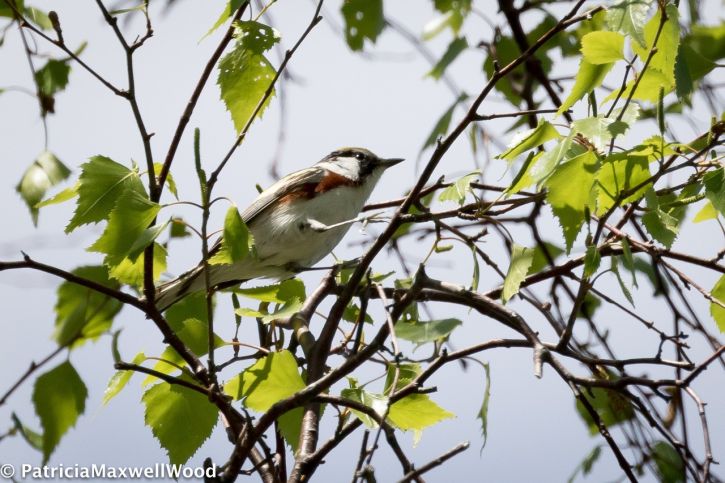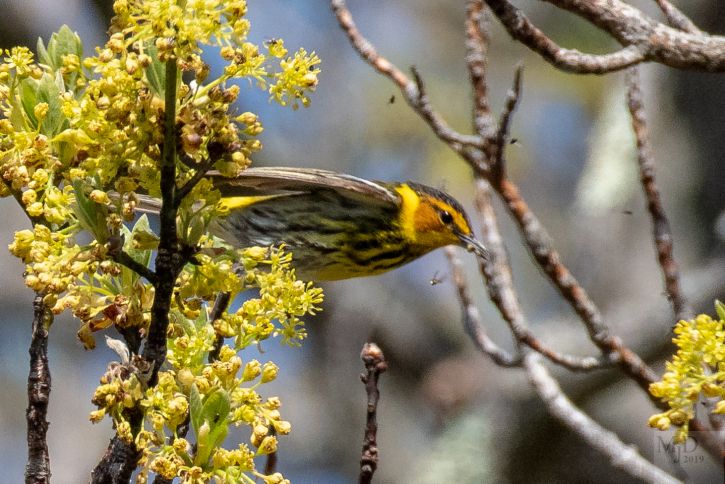 Bird activity really picked up in the S-curves. At and near the sassafras grove on the south end of the S-curves, the trees were swarming with warblers. We were seeing Bay-breasted and Cape May warblers, along with many other more common species depiected in these images and found in our list below. It was a case of standing mostly still and trying to come up with a good description of where the next best thing was located. The sun was shining, and Plum Island was living up to its reputation for great migration!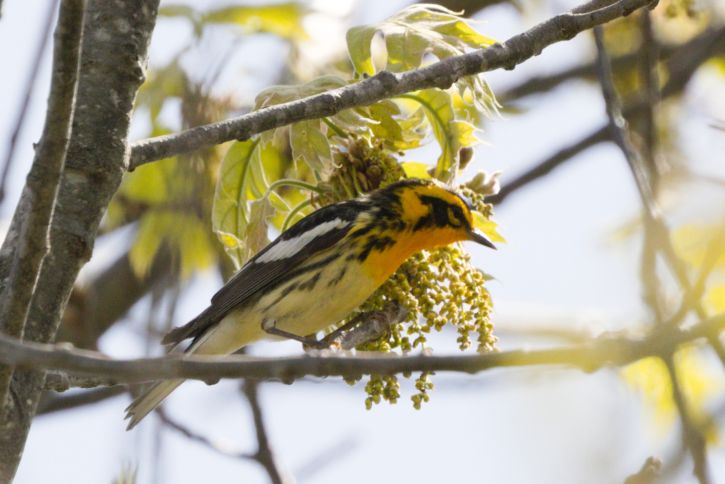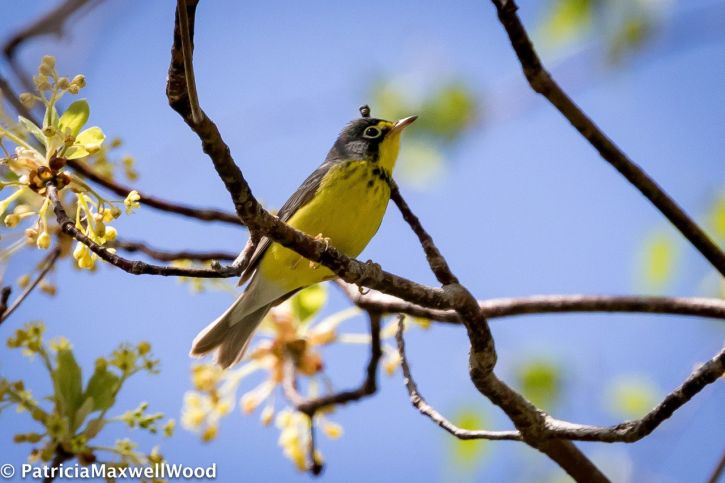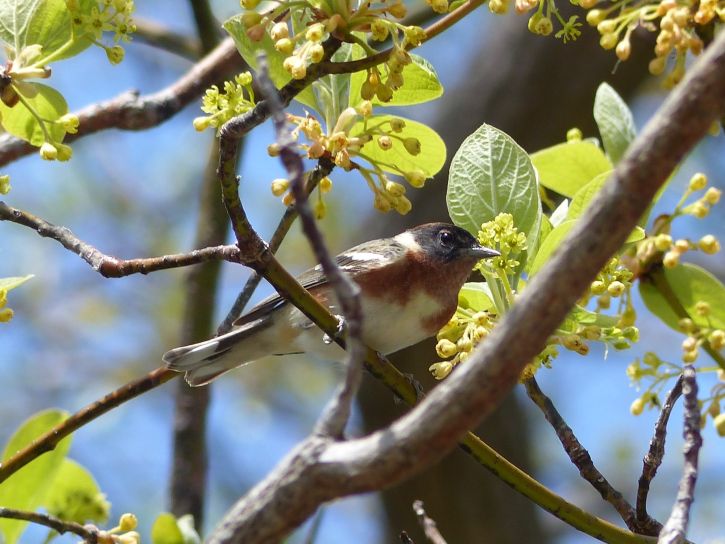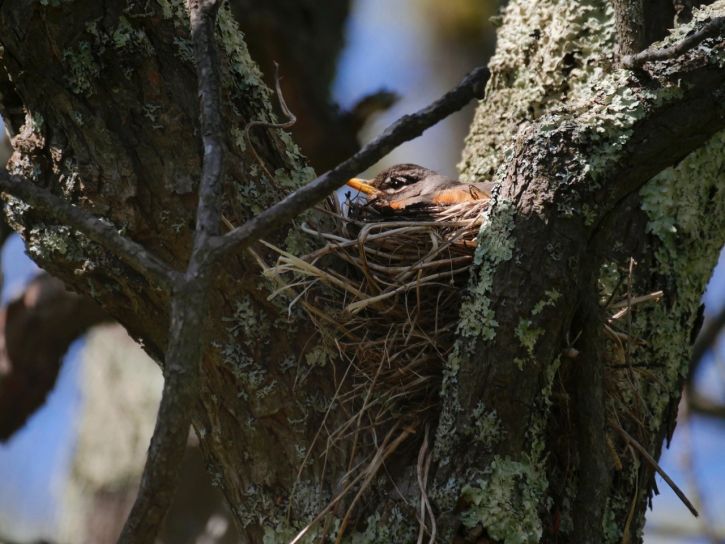 At Hellcat, the trees west of the road and north of Goodno Crossing were the hotspot, in particular, one Black Gum that had wave after wave of birds in it. We were careful not to stride up to stand in front of the line of regular birders lounging on the wooden guard rail, but they eventually drifted away from our rather large crowd. For once, however, it was just fine to have so many birding together, as the birds kept moving in front of us, and the road made plenty of room for the waiting, adoring audience. Many people witnessing this phenomenon got several life birds, and as you see, more than a few photos were taken. On our way back to the parking lot, Sherrill Pierce showed us a second-year male Indigo Bunting she had found. He was feasting on dandelion seeds on the side of the road. His blue-within-blue head kept popping up to delight all the already delighted birders.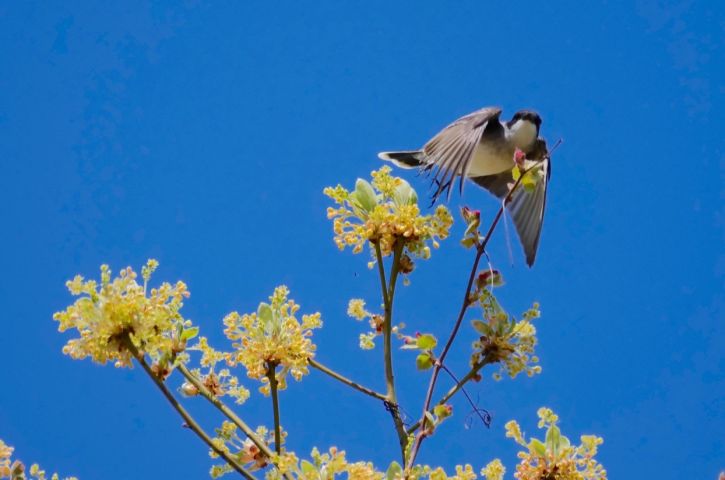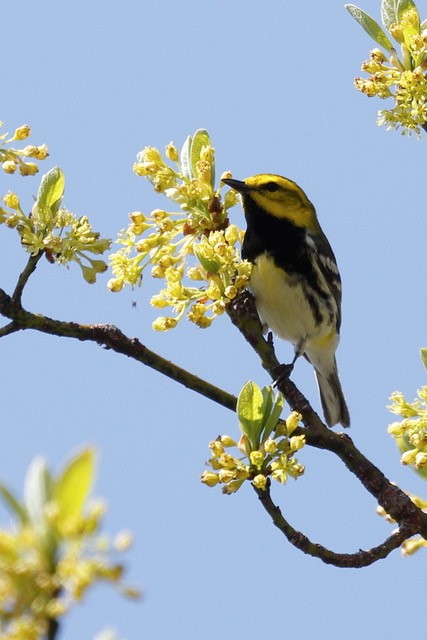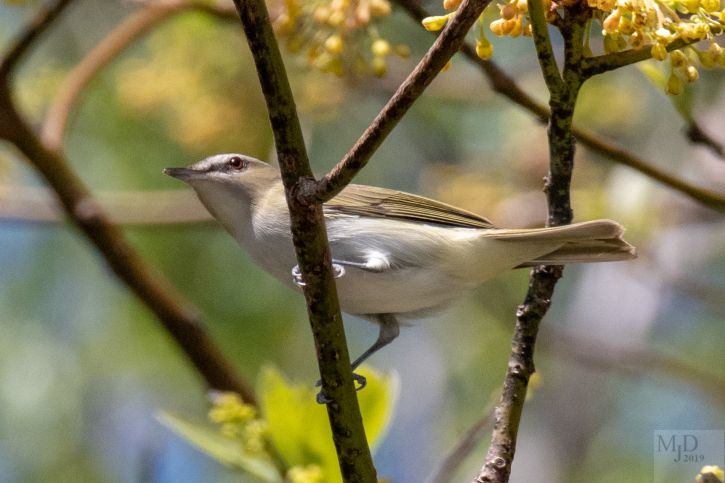 After a week or more of fantastic birding days on Plum Island, I have to reflect on the legacy of Annie H. Brown, who bequeathed the original large gift of island real estate that first became a Mass Audubon sanctuary and later the refuge. Another kind of gift was the education and perspective of Ludlow Griscom, who took over 500 trips with students and bird admirers to Plum Island from his post at Harvard. Their generosity of finances and of caring so much for birds and nature, combined with the generosity of so many others since then, leave us today with this incredible treasure. Who knows what you can do that will leave a lasting mark on the world? Maybe it will be the difference you can make in the life of one person you share a natural moment with. Or maybe it will be in the lives of thousands of people and multitudes of living creatures. Find nature, find people who need you to show it to them, and join us in the beautiful and vital effort to speak for all of the life on Earth.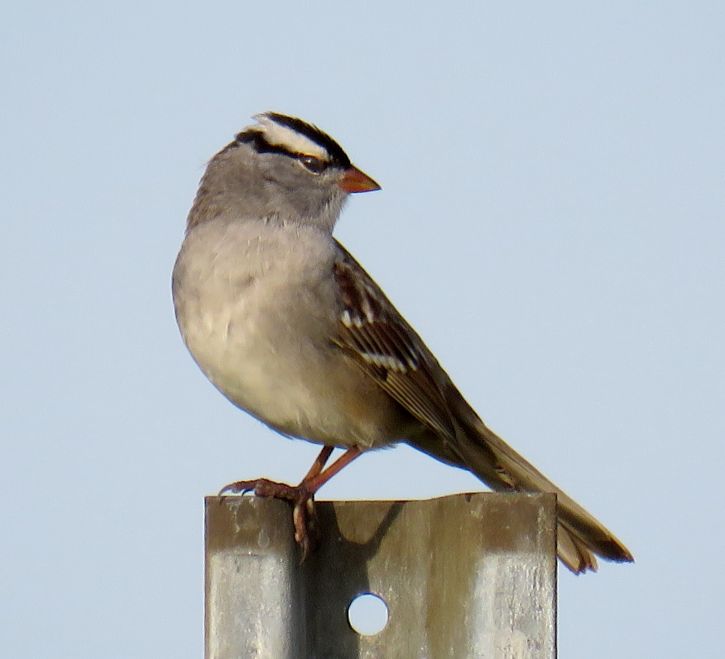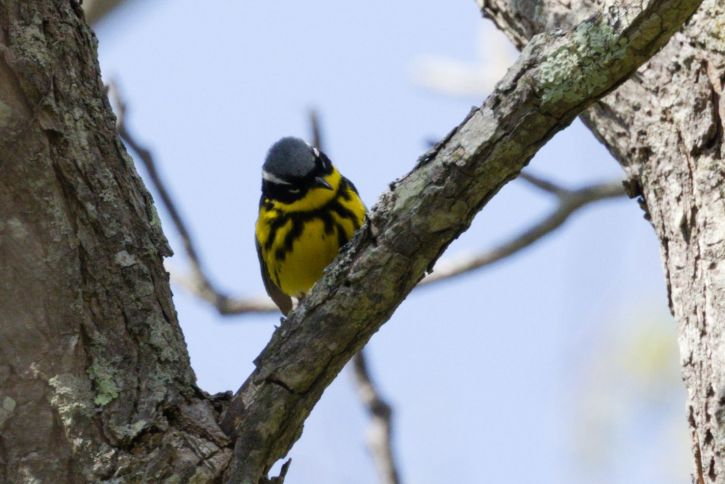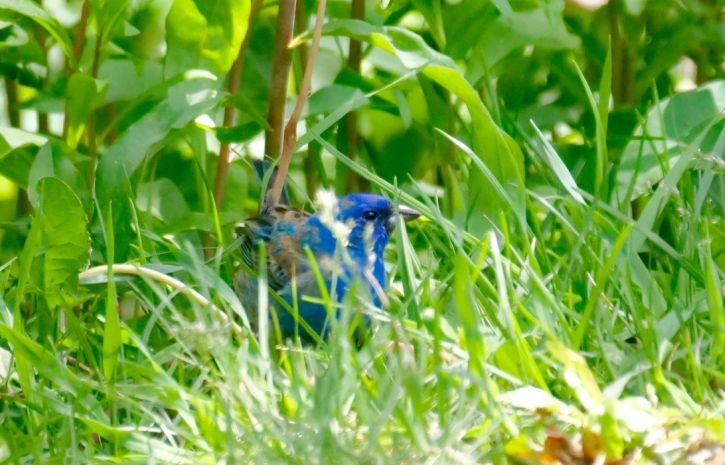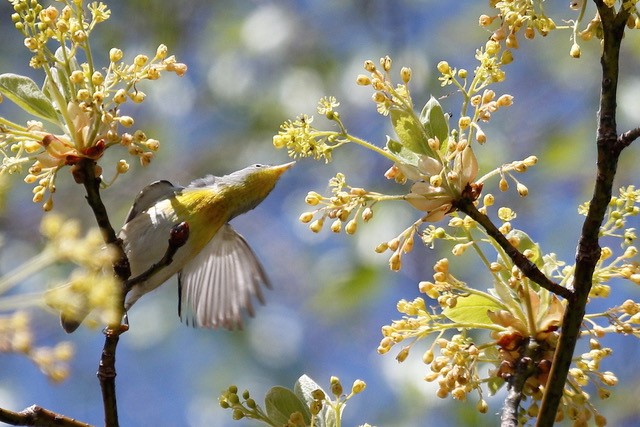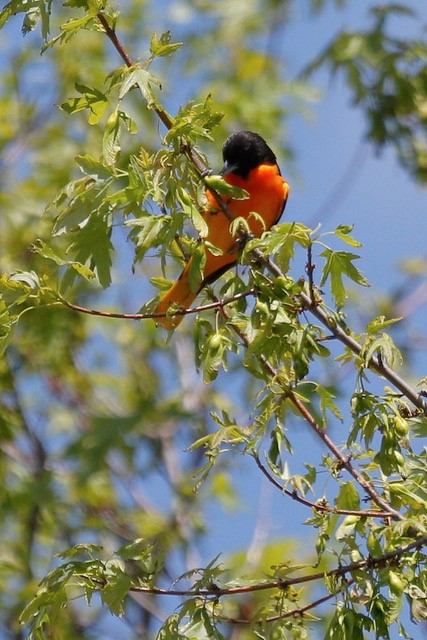 Our list:
Mute Swan (4) – adults; 1, marsh west of boat ramp; 3, small pannes.
Wild Turkey (1)
Double-crested Cormorant (8)
Turkey Vulture (1)
Osprey (2) – 1 on nest west of boat ramp.
[Bald Eagle (2) – juveniles, Joppa Flats.]
Killdeer (2) – main panne.
Willet (~ 6) – various.
Herring Gull
Great Black-backed Gull (1)
Least Tern (1) – main panne.
Mourning Dove (1)
Downy Woodpecker (1) – S-curves.
[Willow Flycatcher (2) – PRNWR HQ vicinity.]
Empidonax sp. (1) – north of Goodno Crossing.
Eastern Kingbird (2) – north of Goodn Crossing.
Blue-headed Vireo (1) – New Pines.
Red-eyed Vireo (4) – Goodno Crossing.
Blue Jay (2)
American Crow (1)
Purple Martin (~ 12) – parking lot #1.
Tree Swallow (3)
Black-capped Chickadee (2) – S-curves.
Red-breasted Nuthatch (1) – S-curves.
American Robin (4)
Gray Catbird – common.
Northern Mockingbird (3)
Brown Thrasher (2)
Black-and-white Warbler (1) – S-curves.
Common Yellowthroat – common.
American Redstart – common.
Cape May Warbler (6) – north of Goodno Crossing.
Northern Parula – common.
Magnolia Warbler (4) – 3, S-curves; 1, north of Goodno Crossing.
Bay-breasted Warbler (2) – north of Goodno Crossing.
Blackburnian Warbler (2) – S-curves.
Yellow Warbler – common.
Chestnut-sided Warbler (4) – 2, S-curves; 2, north of Goodno Crossing.
Black-throated Blue Warbler (1) – S-curves.
Yellow-rumped Warbler (~ 10) – thicket at main panne, S-curves, & north.
Goodno Crossing.
Black-throated Green Warbler (~ 7) – S-curves & north of Goodno Crossing.
Canada Warbler (1) – north of Goodno Crossing.
Eastern Towhee – common.
Song Sparrow (3)
White-crowned Sparrow (1) – Location unkown, as it came along in images later!
Northern Cardinal (2)
Rose-breasted Grosbeak (1) – female, south of Goodno Crossing.
Indigo Bunting (1) – "1st spring male," roadside feeding on dandelion
seeds, south of Goodno Crossing (thanks, Tom!).
Red-winged Blackbird – common.
Common Grackle – common.
Brown-headed Cowbird (3)
Orchard Oriole (1) – S-curves.
Baltimore Oriole (4)
Purple Finch (1) – south of Goodno Crossing.
American Goldfinch (2) – S-curves.
House Sparrow