Donna Cooper and Dave Williams led the intrepid Wednesday Morning Birding group out onto the Parker River National Wildlife Refuge. While the weather was overcast and temps were in the upper 40s, there was no wind, so the conditions were comfortable. A stop at parking lot 1 provided everyone with wonderful looks at the nesting Purple Martins. There were at least a dozen birds coming and going and staking out nest sites. A distant view of two Osprey nesting platforms with birds on them was good to see as was a perched Red-tailed Hawk that was buzzed by a Northern Harrier.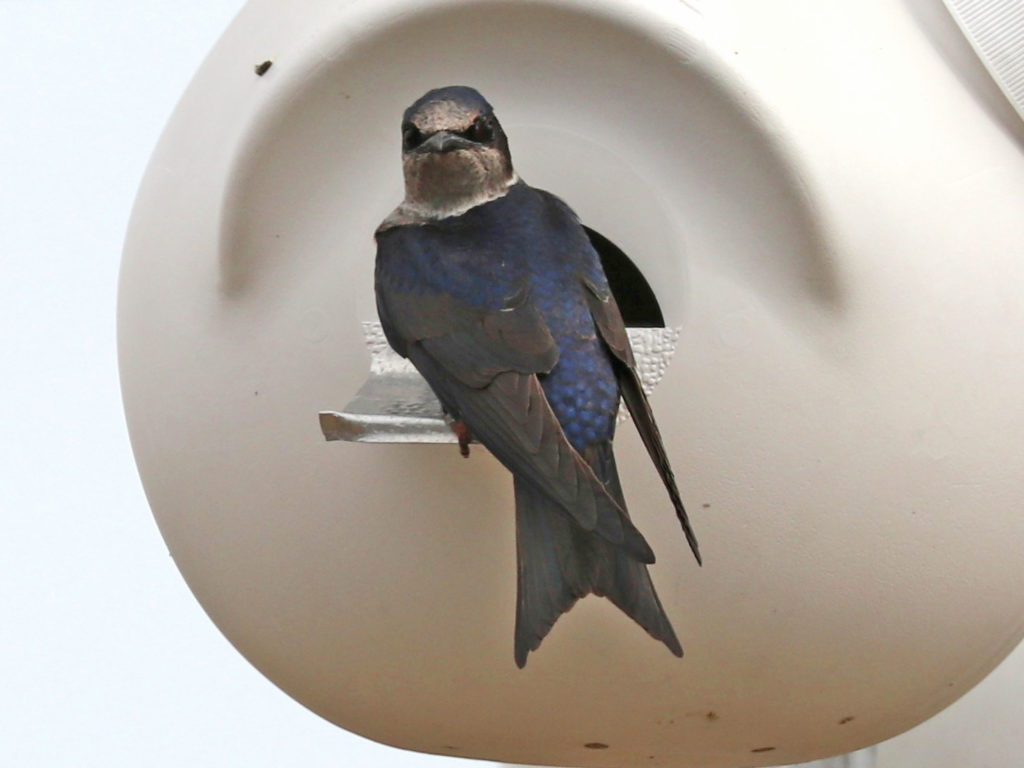 At the salt pannes, folks enjoyed observing Tree and Barn Swallows foraging over the pannes. Willets, Killdeer, and a Greater Yellowlegs presented well, too. At the southern reaches of the pannes, the group got splendid views of a male Northern Shoveler. Gadwall, American Black Ducks, and Great Egrets were well seen there as well. We were also treated to the beautiful song of a Field Sparrow.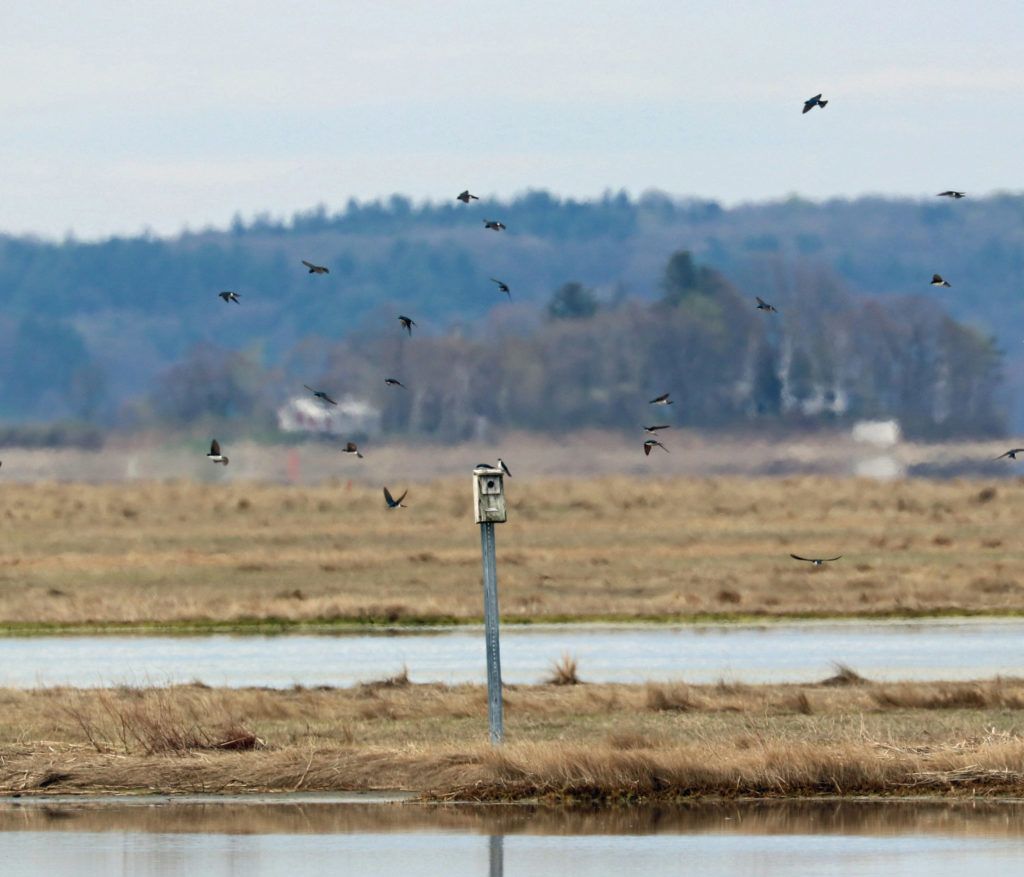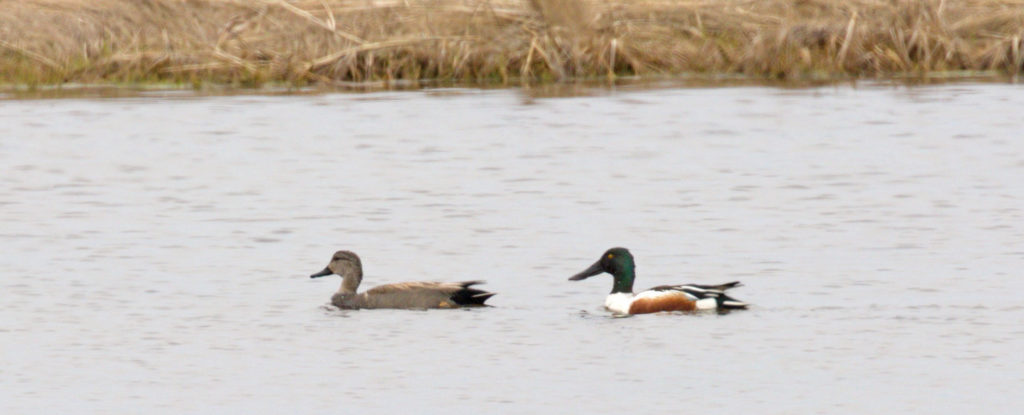 The S-curves were quiet with the occasional Eastern Towhee heard singing variations of its "drink-your-tea!" song. North Pool Overlook was also quiet with a Northern Mockingbird dashing about.
Parking at Hellcat, we walked the road in search of migrating birds. Everyone saw and heard Eastern Towhee and Purple Finch while some of the group was able to get fleeting views of Yellow-rumped Warbler, Blue-Gray Gnatcatcher, and Ruby-Crowned Kinglet. A Hairy Woodpecker showed itself nicely for everyone, and Carolina Wren and Northern Flicker were well heard.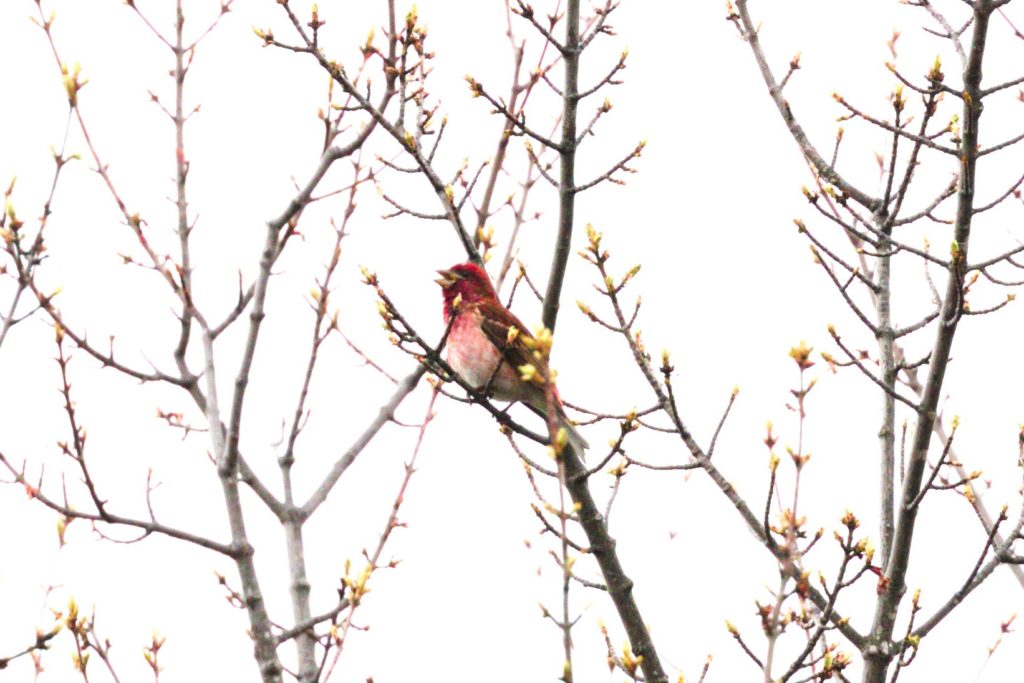 As we were leaving the Refuge, some of the group saw five Great Egrets in a tree by North Pool Overlook. One lonely Wild Turkey wandered alongside the road and everyone got one more look at a Northern Harrier working the fields.
Thank you for coming out. Remember in the month of May, we have three bird walks on Wednesdays, one on Friday, and one on Saturday.
Dave Williams
The complete trip list is below.
Canada Goose – 10
Mute Swan – 2
Gadwall – 8
American Black Duck – 3
Mallard – 2
Northern Shoveler – 1
Bufflehead – 20
Wild Turkey – 1
Double-crested Cormorant – 4
Great Blue Heron – 1
Great Egret – 10
Osprey – 4
Northern Harrier – 2
Red-tailed Hawk – 1
Killdeer – 5
Greater Yellowlegs – 3
Willet – 4
Herring Gull – 1
Belted Kingfisher – 1
Hairy Woodpecker – 2
Northern Flicker – 1
Blue Jay – 1
American Crow – 1
Purple Martin – 12
Tree Swallow 60
Barn Swallow – 3
Black-capped Chickadee – 1
Carolina Wren – 1
Ruby-crowned Kinglet – 1
American Robin – 5
Northern Mockingbird – 3
European Starling – 4
Yellow-rumped Warbler – 3
Eastern Towhee – 6
Chipping Sparrow – 1
Field Sparrow – 1
Song Sparrow – 3
White-throated Sparrow – 1
Red-winged Blackbird – all about
Common Grackle – Common
Purple Finch – 2
American Goldfinch – 2