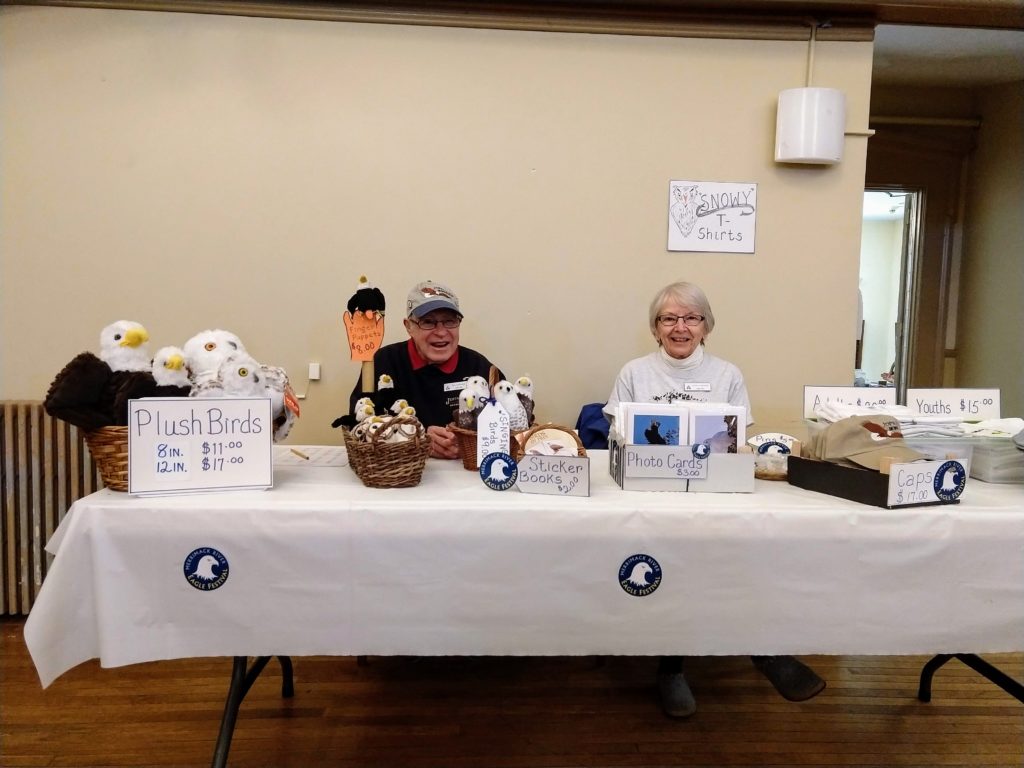 The amazing Ben and Clarice have been volunteering with us for 21 years––way before we opened the Joppa Flats Education Center in 2003. Their initial training as volunteers happened at the Newburyport Police Station! Over the years, they've contributed in many different ways, including delivering educational programs from the back of a van in Essex County marshes, fashioning fishnets from a kitchen strainer and a pole to show kids what lived in the marsh, staffing the front desk, and designing and running the wonderful shop table every year at the Eagle Festival's Newburyport City Hall location.
We're endlessly grateful to them for all their contributions and for sticking with us through thick and thin over the decades, especially since Lisa accidentally left them behind on the refuge one time during a school program. Luckily a birder drove by, noticed them trudging up the refuge road, weighed down with backpacks, buckets, nets, and other materials, realized they weren't out walking for fun, and gave them a ride.
Look for them most Tuesday afternoons at Joppa Flats and ask what they've been up to: between arts and crafts, travel, and gardening, they always have a good story to tell.