Written by Kathy Diamontopoulos
Tree Swallows arrive in Massachusetts from late March through April. They can be found in open areas near wetlands and fields where insects are abundant and trees are available for nesting. You may see them soaring through the air, twisting and turning, as they catch bugs in their mouth. You may also find them peering out from a cavity in a tree, which is where they often nest.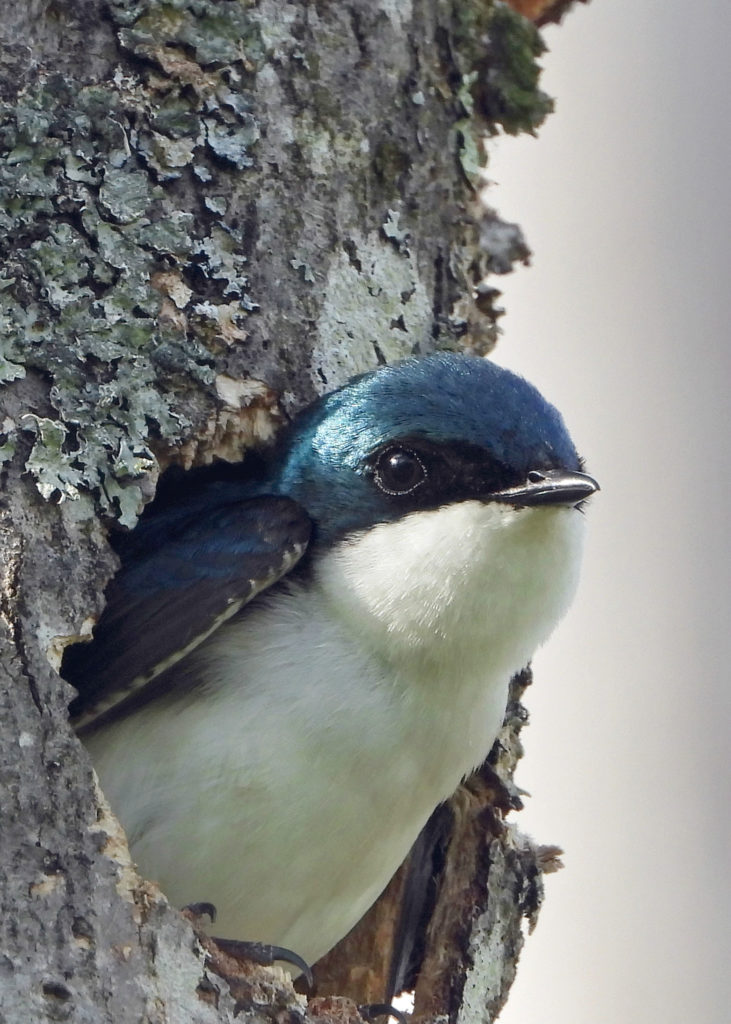 The first time I saw tree swallows was early in the spring at the Ipswich River Wildlife Sanctuary in Topsfield. I had never seen these aerial acrobats before and was fascinated with their swift flying maneuvers. There were also some tree swallows perched on the nesting boxes in the field and as I approached the boxes, I got to see how beautiful they really were. I was amazed that this exotic-looking bird with their iridescent, two-tone coloring was a visitor to our area.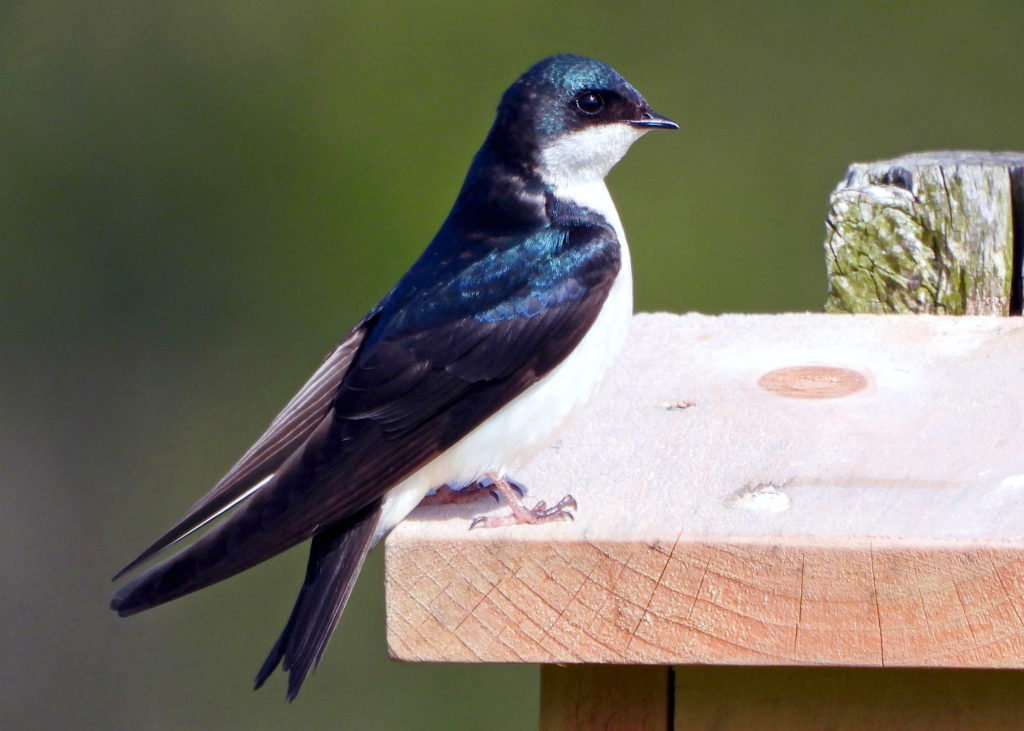 Not long after discovering these beauties, I came across one peeking its head out of a hole in a tree on one of the trails. To my delight, another tree swallow flew in and joined the first in the cavity of the trunk. I stayed for some time watching the comings and goings of the birds. It was an experience that taught me to always look around your surroundings because you never know what unexpected treasure you may find.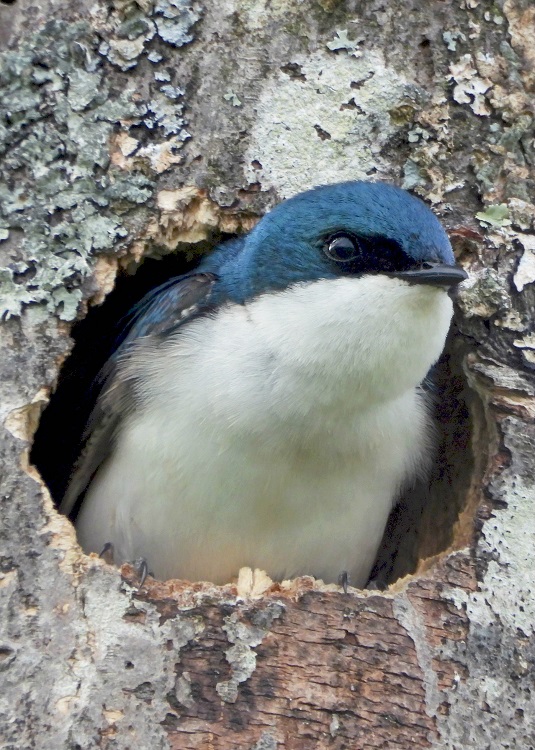 When late summer and early autumn arrives, I know it will be time to say goodbye to these seasonal visitors as they make their journey back to the southern coasts of the US. It won't be long after that, though, before they arrive again to help usher in spring.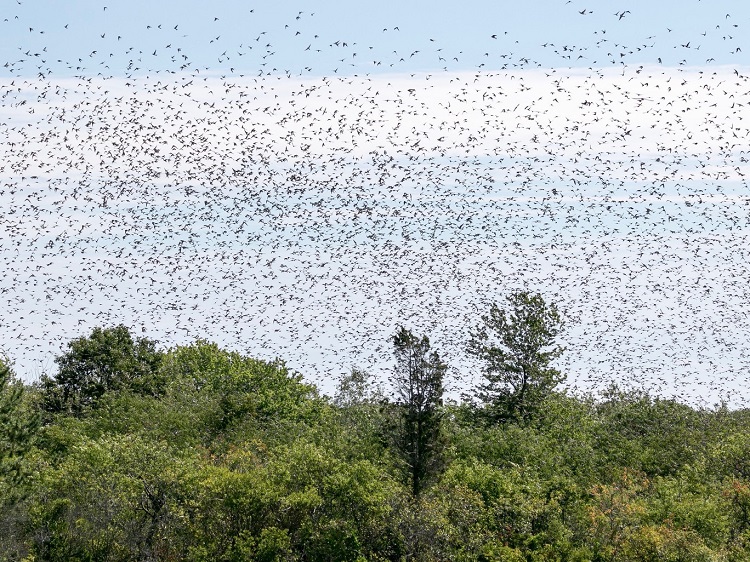 – Kathy Diamontopoulos